Sponsored Listings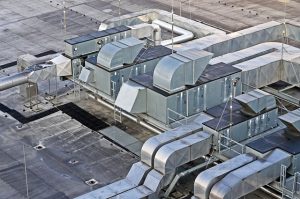 Those who have strong math, science, and technical skills can succeed greatly in the HVAC industry.
The job opportunities are increasing in the area as more complex and sophisticated tech appear.
Also, the continuous construction of residential and commercial structures contributes to the work of HVAC technicians.
The focus of multiple HVAC jobs today is environmentally-friendly systems.
They are built to reduce energy waste but provide good cooling, heating, ventilation, and air-conditioning at the same time.
If you are looking up the HVAC job and career opportunities, you should take some time to check out the job description from different employers.
It will give you a broader idea of the HVAC industry.
Sponsored Listings
HVAC Job Description
If you are researching the HVAC career, checking the job description can help you get a better understanding of the duties and responsibilities of an HVAC tech.
HVAC technicians and mechanics deal with installing, repairing, and maintaining the HVAC and refrigeration systems.
They may focus on one of the aspects of the job (e.g., installation or maintenance only).
The main responsibilities of the tech or mechanic will be listed in the description of the HVAC job.
The job description may contain the following information:
Education. A number of years at an HVAC school or requirement for an HVAC associate's degree.
Work experience. A number of years of hands-on experience outside of an HVAC apprenticeship. Sometimes, the employers look only for the techs that have non-training real experience.
Work hours. The required working hours will be listed in the HVAC job description. Usually, full-time positions offer 40-hour workweek. Being on call at odd hours can be also involved.
Physical requirements. The physical requirements for an HVAC tech can describe whether a worker will have to carry heavy weights, work on their feet for a long time, travel, etc.
Applying for an HVAC Job
You can start researching the HVAC jobs online.
You will find a range of job postings and descriptions from different employers.
The most regular employers are HVAC contractors, wholesale suppliers of HVAC systems, service companies, etc.
Whether you focus on engineering, installation, service, or sales, you will find multiple attractive HVAC job openings at various companies.
Some of the HVAC jobs you can find and apply to are as follows:
HVAC Installers.
HVAC Installation Managers.
HVAC Maintenance Technicians.
HVAC Project Managers.
HVAC Manufacturer Reps.
HVAC Operations Managers.
HVAC Refrigeration Technicians.
Service Managers.
Wholesale Suppliers.
Superintendents.
Engineers.
Pipefitters.
Designers and Drafters.
Appliance Technicians.
It can be a challenge to find the right HVAC job that meets your level of knowledge and suits your expectations.
But if you start as early as during your first year of training, you can find suitable options.
You can choose an apprenticeship program, so you'll gain some on-the-job experience.
You can add it to your resume, and it will also help your training program.