Renowned for its old buildings and streets, Mobile, AL has a growing professional community of HVAC technicians.
Here, technicians can receive an average hourly salary base range of $19.98 to $24.42 per Payscale.
So for those of you who want to pursue this career, start by enrolling in an approved HVAC school near you.
We featured some of the HVAC schools in this city for you to consider.
Sponsored Listings
HVAC Techs annual average salary in Alabama is $48,580 - ABOVE U.S. AVERAGE!
Remington College - Mobile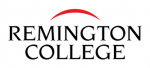 RC, through its professionalism and future-oriented teaching, wants students to receive HVAC training following the national skill standards.
That's why the program combines practical training and HVAC certification opportunities so students can become qualified HVAC professionals.
The school offers the following programs:
AAS in HVAC
Diploma in HVAC
Visit School Website

Address: 4368 Downtowner Loop South Mobile, AL 36609
Fortis Institute - Mobile
Fortis believes in empowering people, something its graduates are incredibly thankful for.
That's why their HVAC program aims to prepare students for entry-level employment as HVAC technicians.
Here, students will obtain the necessary skills to have a successful career in the industry.
Visit School Website

Address: 7033 Airport Blvd. Mobile, AL 36608
Bishop State Community College
BSCC believes in access to quality and affordable education so students can fully equip themselves before entering the workforce.
So their HVAC program will prepare students for the tasks they'll take in entry-level positions, learning basic principles and technical skills.
The school offers the following programs:
Associate in Occupational Technologies in AC and Refrigeration Technology
Certificate in AC and Refrigeration Technology
HVAC Fast Track Program
Visit School Website

Address: 351 North Broad Street Mobile, AL 36603
---
HVAC Tech Schools by City in Alabama
See all schools in Alabama >