With Arizona's blazing hot temperatures, it's no surprise that the Phoenix-Mesa area has a thriving HVAC industry.
Here, HVAC technicians can earn an average hourly salary base of $28.67 in Phoenix and $32.32 in Mesa per Indeed.
Knowing that they'll earn that much, many young individuals got hooked on pursuing an HVAC career.
So if you're like them, consider enrolling in an approved HVAC program, which we have featured below.
Sponsored Listings
HVAC Techs annual average salary in Arizona is $50,420 - ABOVE U.S. AVERAGE!
The Refrigeration School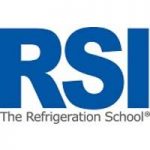 TRS actively embodies its mission to "help put the skilled in skilled trades."
That's why they designed their HVAC programs to provide students with extensive gear packages.
In this way, students can have and practice using the professional tools they need to succeed.
The school offers the following programs:
Refrigeration Technologies
Electro-Mechanical Technologies
Mechanical Maintenance Engineering
Visit School Website

Address: 4210 East Washington St. Phoenix, AZ 85034
Arizona Automotive Institute

AAI wants to help students turn their passion for skills-based careers into successful professions.
As such, their HVAC and Basic Refrigeration program gives students the chance to learn the trade through…
Classroom instruction
Simulated on-the-job hands-on learning
Visit School Website

Address: 6829 N. 46th Ave. Glendale, AZ 85301
East Valley Institute of Technology
EVIT prides itself as a "model for career and technical education."
That's why their HVAC/R program provides students with…
Only the best resources to prepare them for entry-level positions
Advanced skills and training to succeed in the HVAC industry
Visit School Website

Address: 1601 W. Main St. Mesa, AZ 85201
GateWay Community College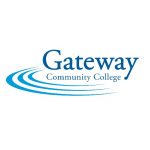 GWCC aims to prepare students for the workforce so they can move up in their respective careers.
And so, their HVAC programs give students the skills and tools to undertake the tasks of an entry-level position.
The school offers the following programs:
AAS in Air Conditioning/Refrigeration/Facilities
Certificate in HVAC Residential Installation and Service Technician
Visit School Website

Address: 108 North 40th Street Phoenix, AZ 85034
---
HVAC Tech Schools by City in Arizona
See all schools in Arizona >