Wilmington is a beautiful, developed, and dynamic city in Delaware.
The city has a very healthy and stable economy that constantly offers great jobs and opportunities.
The educational system is amazing and the city offers many great schools and colleges.
Sponsored Listings
HVAC Techs annual average salary in Delaware is $48,831 - ABOVE U.S. AVERAGE!
Dawn Career Institute

At Dawn Career Institute you will get the chance to bring sunshine to your career and development with the help of the best teachers and educators. The institute has some of the best educational professionals that constantly fight for the rights of the students and they update the curriculum, materials, and resources to give you the best possible education.
The HVAC program is amazing and it will give you the skills, techniques, and knowledge to become a great technician. The program takes just a few months to complete and it will quickly get you career-ready.
Visit School Website

Address: 252 Chapman Road Newark, DE 19702
All State Career School
All-State Career School is a very professional and welcoming educational facility that gives a helping hand to every student that wants to start a new career and future. This school has locations all over the state and equal educational and comfort standards. You will get the chance to learn on the best campuses and from the most dedicated and professional teachers.
One of the best technology career choices at this school is HVAC. This short and comprised program will give you skills and knowledge for a lifetime and prepare you for an excellent career path.
Visit School Website

Address: 50 W Powhattan Ave Essington, PA 19029
Ashworth College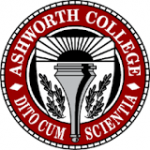 Proud, dynamic, and future-oriented, Ashworth College is an excellent place to study for your future career. The college offers the students the chance to study partially or fully in an online system and it has flexible schedules for each program. The trainers and teachers will get you ready for a great future career and they will provide you any information or material needed.
The HVAC training is excellent and it can be partially done online. The program is short and you will acquire the needed skills and knowledge for any contract or job opportunity.
Visit School Website

Address: Online New Castle, DE 19720
Delaware County Community College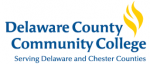 Delaware County Community College is one of the largest and most successful places to start a new career. The educational standards are excellent and they follow the national and international trends. The educators and teachers are highly-trained and they have lots of tips, tricks, and experience to share with you and to transform you into an amazing professional.
The HVAC program takes 2 semesters to complete and a total of 24 credit hours. In this short time, you will get the skills, knowledge, and techniques to become a professional in this hot industry field.
Visit School Website

Address: 901 S Media Line Rd Media, PA 19063
Kaplan Career Institute

Large, dynamic, and full of opportunities, Kaplan Career Institute is the ultimate place to start a new path in your career journey. The college has a very strong educational board that adapts the curriculum and resources to the newest trends and the needs of the job market. The students will also have great campus with lots of leisure activities.
The HVAC program is one of the best in the technical portolfio and it will provide you an excellent career in a short time. The few motnhs of trainign will give you skills and knowledge for a lifetime.
Visit School Website

Address: 1991 Sproul Road Suite 42 Broomall, PA 19008
Pennco Tech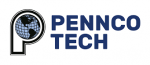 Modern, dynamic, and with some of the best programs in the state, Pennco Tech is an extraordinary place to study. The center offers a very high-quality technical education that is provided by the best professionals in each field. The professors, teachers, and trainers will assist you every single step and become mentors for a lifetime.
An excellent program at Pennco is HVAC and the schools offer multiple specializations in this field. In under 1 year you will acquire the skills and information to aplly for any job or become and independent contractor.
Visit School Website

Address: 99 Erial Road Blackwood, NJ 08012
---
HVAC Tech Schools by City in Delaware
See all schools in Delaware >