Wilmington, DE is fast becoming a central hub for business and culture.
With this development, the HVAC industry is starting to thrive and grow.
This can be evidenced by the salary HVAC technicians here earn.
Per Indeed, they can receive an average salary base of $30.84 an hour or $61,820 a year.
So if this salary attracts you to enter this profession, then start your career by learning the trade.
We listed a few HVAC schools below for you to choose from.
Sponsored Listings
HVAC Techs annual average salary in Delaware is $55,170 - ABOVE U.S. AVERAGE!
Delaware Skills Center

About the School
The Delaware Skills Center is an adult vocational training center, operating as part of the New Castle County Vocational Technical School District, committed to providing skills training to unemployed or underemployed DE residents to create a pathway to a rewarding career.
The Delaware Skills Center courses are taught through hands-on training and classroom instruction.
Curriculum has been established by the National Center for Construction Education and Research (NCCER) and instructors are NCCER certified.
To date, the Delaware Skills Center has trained and successfully provided employment opportunities for thousands of graduates.
Courses Offered
The HVAC 12-week (420 hour) training course is designed for those individuals who are interested in becoming employed in the HVAC and Residential Energy Trades.
Certificates and certifications achieved upon course completion:
NCCER Core Curriculum
NCCER HVAC Level 1
EPA Section 608 Certification
1st Year Apprenticeship Certification
Advanced Placement into Second Year of the Delaware Apprenticeship Program
10 Hour OSHA Certification
Classes are  from Monday to Friday from 7:30 am to 3:00 pm.
Visit School Website

Address: 500 Ships Landing Way, New Castle, DE 19720
Delaware Technical Community College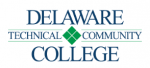 About the School
Delaware Technical Community College upholds that its students are at the center of everything it does.
It empowers students to change their lives through comprehensive educational opportunities and holistic support services that promote equitable outcomes.
As the state's only community college, it provides quality education that responds to workforce and community needs, leverages partnerships, and strengthens Delaware's economy.
The Technical College embraces the diversity of all individuals by nurturing an inclusive culture that institutionalizes access and equity for student success.
Courses Offered
If you would like a career as a professional in the heating, ventilation, air condition, and refrigeration (HVAC) field, this associate degree will provide you with the expert knowledge and skills you need to succeed.
The HVAC program offers a combination of classroom studies and a wealth of hands on experience in state-of-the-art laboratories to prepare you for professional career opportunities.
You will also acquire the knowledge to successfully pass industry competency exams and the ability to analyze energy systems.
This program is offered at the Georgetown Campus.
In this program, you will gain the knowledge and skills to prepare you for positions such as:
Heating and air conditioning systems designer/installer
Residential heating and air conditioning systems service and maintenance contractor
Commercial refrigeration systems technician
Heat pump technician
Manage HVAC and other energy systems
Visit School Website

Address: 21179 College Dr, Georgetown, DE 19947
Polytech Adult Education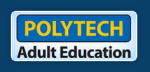 About the School
Polytech Adult Education provides innovative learning opportunities at an affordable price and in an environment that is conducive to adult learners.
The Polytech Adult Education programs' commitment to provide accurate training goes above and beyond student and client expectations each time.
The staff and instructors are always courteous, informative, and just a pleasure to work with.
Courses Offered
The Polytech Adult Education HVAC-R program provides an introduction to HVAC and refrigeration theory, practices, and the latest technology developments.
The program prepares students to install, maintain, and repair many different types of HVAC and refrigeration systems in residential and commercial environments.
Individuals who complete the apprenticeship program, which consists of four years of related instruction and 8,000 hours of on-the-job training, are eligible to earn a Journeyperson credential through the Delaware Department of Labor.
Core Courses of the HVAC program include the following:
Building Construction Core
HVAC-R I, Semester 2
HVAC-R II
HVAC-R III
HVAC-R IV
Visit School Website

Address: 823 Walnut Shade Rd. P.O. Box 102 Woodside, DE 19980
---
HVAC Schools by City in Delaware
See all schools in Delaware >