Located in one of the most picturesque areas in Kentucky, Lexington is one of the oldest and most beautiful cities in the state.
It is the home of some of the most renowned museums in Kentucky and it is a great place to live and to study.
The schools here are student-oriented and they focus on preparing everybody for a bright and successful future.
Sponsored Listings
HVAC Techs annual average salary in Kentucky is $44,065 - ABOVE U.S. AVERAGE!
Kentucky Community and Technical Colleges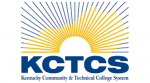 Kentucky Community and Technical Colleges is an educational system that is composed of a multitude of colleges from all across Lexington. It aims to help the students find a career that suits them the best. The school offers special tuition for veterans and financial aid can also be accessed by the eligible students. One of the main purposes of the school is to get you to work as soon as possible and this is why there are many short-term programs.
The HVAC system here is designed to prepare you for any position and situation in the field. The program is divided into hands-on labs and theory classed that will take you through all the knowledge and training needed for your future job.
Visit School Website

Address: 470 Cooper Drive Lexington, KY 40506
---
HVAC Tech Schools by City in Kentucky
See all schools in Kentucky >