As the other half of the Twin Cities, Minneapolis can offer HVAC technicians some of the best job opportunities in the state.
Here, they can earn an average hourly salary base range of $16.18 to $33.48 per Payscale.
With such an attractive pay, it's not surprising to see young individuals pursue an HVAC career.
To get you started, enroll at an accredited HVAC school, some of which we have featured below.
Sponsored Listings
HVAC Techs annual average salary in Minnesota is $64,180 - ABOVE U.S. AVERAGE!
Dunwoody College of Technology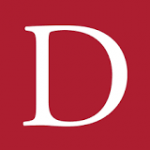 DCT has always believed that students learn best when they are actively engaged with their subject.
Their HVAC programs ensure plenty of hands-on training and site visits so students can learn directly from professionals.
With this approach, students are well prepared for the high demands of the industry.
The school offers the following programs:
AAS in HVAC Installation and Residential Service
AAS in HVAC/R Systems Servicing
Visit School Website

Address: 818 Dunwoody Boulevard Minneapolis, MN 55403
Hennepin Technical College - Brooklyn Park Campus
HTC has always invested in the students' futures.
Their HVAC programs are designed to respond to the current industry needs and advancements.
In this way, students can learn what it takes to perform residential and commercial HVAC work.
The school offers the following programs:
AAS in HVAC/R
Diploma in Commercial HVAC/R
Diploma in Residential HVAC/R
Visit School Website

Address: 9000 Brooklyn Boulevard Brooklyn Park, MN 55445
Dakota County Technical College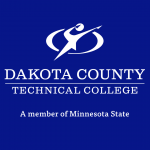 DCTC provides transformational education that supports students' lifelong growth and careers.
Their HVAC programs ensure that students can possess trade knowledge and skills needed for today's HVAC field.
Emphasis is given to real-life hands-on training to consolidate and deepen students' learnings.
The school offers the following programs:
AAS in HVAC/R
Diploma in HVAC/R
Visit School Website

Address: 1300 145th Street East Rosemount, MN 55068
---
HVAC Tech Schools by City in Minnesota
See all schools in Minnesota >