Minneapolis is one of the largest and most famous cities in Minnesota.
The city has an amazing economy and it offers some of the best job opportunities in the state.
The educational institutions are great and they provide high-quality programs for everyone.
Sponsored Listings
HVAC Techs annual average salary in Minnesota is $64,180 - ABOVE U.S. AVERAGE!
Minnesota State Colleges and Universities
Minnesota State Colleges and Universities are the best educational institution in the whole state. This institution managed to gather the best colleges and universities and it provides amazing programs and career development classes. You will be educated by the best teachers and trainers in the whole state and have access to the best materials.
The HVAC dilploma program takes 35 credits to finish and it takes a rather short time. During your education, you will learn everything you need to become an independent and respcted technician.
Visit School Website

Address: 1501 Hennepin Ave Minneapolis, MN 55403
Dunwoody College of Technology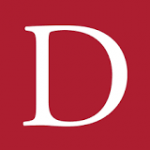 Dunwoody College of Technology stands proud as one of the best places to start a technology or vocational career. The college has a very modern and future-oriented teaching strategy and the educational board constantly works to provide the best resources, teachers, and classes. In addition, the college has multiple accreditations and prizes for its educational quality.
The HVAC program is great and the students that finish it get accredited by HVAC Excellence. The graduates also have an amazing job placement rate and access to the best trainers and practice booths.
Visit School Website

Address: 818 Dunwoody Blvd Minneapolis, MN 55403
Rockford Career College
Rockford Career College will give the best programs and job opportunities in the whole state. The college is located in an amazing area that will give you the best student experience. The educational process is excellent and it is focused on the real-life needs of the students and the job market, guaranteeing you skills and knowledge that will boost your career.
A very dynamic and interesting job choice is HVAC. The program takes just a few months to complete and it integrates practice, theory, planning, project management, and everything you may need for a successful career.
Visit School Website

Address: 4444 West 76th St Edina, MN 55435
Ashworth College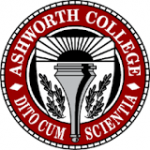 Ashworth College is one of the biggest and most respected names in education in this state. The college has multiple educational levels and it includes practical and theoretical programs in its portfolio. The programs are very flexible and they offer the students the opportunity to study online or during weekend or evening classes.
The HVAC program is amazing and it can be done online. The training will take place in the institution or in a partner facility and it will prepare you for an amazing job in just a few months.
Visit School Website

Address: Online Saint Paul, MN 55106
---
HVAC Tech Schools by City in Minnesota
See all schools in Minnesota >