Omaha is a dynamic, welcoming, and beautiful place to be in Nebraska.
The economy of the city and state is very healthy and it provides some of the best jobs.
The education in Omaha is great and you will have many programs and classes available.
Sponsored Listings
HVAC Techs annual average salary in Nebraska is $50,790 - ABOVE U.S. AVERAGE!
Metropolitan Community College Area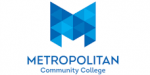 Metropolitan Community College Area is one of the largest and most successful places to start a new career. The educational standards are excellent and they follow the national and international trends. The educators and teachers are highly-trained and they have lots of tips, tricks, and experience to share with you.
A very interesting choice is the HVAC program and it takes a few months to complete. The program will teach you how to install, repair, design, and maintain any system and become a professional in this field.
Visit School Website

Address: 30 & Fort Street Omaha, NE 68111
Ashworth College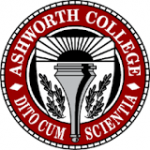 Ashworth College has a very long and successful history and it guarantees one of the best educational experiences in the whole state. The college has a very large program portfolio that includes theoretical, practical, and vocational programs. The alumni stated that this college offered them the best education and lovely memories.
The HVAC program is very short and interesting and it integrates the newest techniques, knwoledge, and skills. A few months of training will get you job-ready and confident to take on any project.
Visit School Website

Address: Online Lincoln, NE 68516
Southeast Community College Area
Large, dynamic, and full of opportunities, Southeast Community College Area is the ultimate place to start a new path in your career journey. The college has a very strong educational board that adapts the curriculum and resources to the newest trends and the needs of the job market. The students will also have full access to the best resources and facilities.
The HVAC program is amazing and it takes just 4 semesters to finish. The program starts every fall and the tuition cost is 10966 USD and it includes modern materials and everything you may need for your study.
Visit School Website

Address: 301 South 68th Street Place Lincoln, NE 68510
---
HVAC Tech Schools by City in Nebraska
See all schools in Nebraska >