Situated in one of the most developed states, Manchester can constantly provide job opportunities to HVAC technicians.
In fact, according to Indeed, they can earn an average hourly salary base of $32.50 in this city.
So if you want to earn just as much, start learning the trade through an approved HVAC program.
We featured some of the top HVAC schools within the city area that you can choose from below.
Sponsored Listings
HVAC Techs annual average salary in New Hampshire is $59,960 - ABOVE U.S. AVERAGE!
Manchester Community College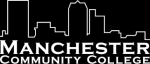 About the School
Manchester Community College is a public, non-profit community college that offers over 70 associate degree and certificate programs.
The Community College provides quality education, affordable tuition fees, and flexible schedules.
Manchester Community College's faculty and staff support its students whether enrolled in a certificate or associate degree program.
Courses Offered
MCC wants to empower students through innovative education and inspire their success.
Their HVAC programs train students in the needed trade skills with the aim to shape them into future industry leaders.
The program at MCC is offered in two-to-three-year tracks due to the large number of credits required.
The school offers the following programs:
AAS in HVAC
Certificate in…

HVAC
Advanced HVAC
Air Conditioning and Refrigeration
Heating Services
Upon successful completion of the program, you will be able to:
Read and interpret electrical diagrams, wire control systems from electrical diagrams, set controls, design controls systems and diagnose and repair faults in electrical control systems
Properly size HVAC systems, design HVAC systems, correctly install HVAC system components, install HVAC systems following the relevant codes and industry practice
Articulate the purpose and operation of HVAC system components, the operation of HVAC systems, diagnose, repair faults and perform maintenance on HVAC systems
Demonstrate positive work traits and good customer skills, and continue to upgrade their knowledge and skills
Visit School Website

Address: 1066 Front Street Manchester, NH 03102
The New Hampshire School of Mechanical Trades - Manchester Campus
About the School
The New Hampshire School of Mechanical Trades started with the dream of John Duff, Dean Millard, and Robert Millard, who had 60 years of instruction experience in oil heating at a trade school in Massachusetts.
In 2012 they found the location for what is now the New Hampshire School of Mechanical Trades.
Their goal is to build and support a trade school for everyone from all walks of life that will cultivate technical skills with the help of the best instructors.
Courses Offered
TNHSMT is a trade school that helps students build a future career in the trades industry.
Their HVAC programs focus on training students for the current and latest industry practices and demands.
The school offers the following certificate programs:
Air Conditioning Technician
Oil Heat Technician
Combined A/C and Oil Heat Technician
Visit School Website

Address: 7 Perimeter Rd. Manchester, NH 03103
Granite State Trade School
About the School
In its 5,000-square foot facility, Granite State Trade School offers courses and programs through online and classroom settings that will help you thrive in the trade industry.
With the help of their expert instructors, hands-on learning, and accelerated approach, you will get all the knowledge and skills you need to become employable and apply these learnings in the real-world setting.
Courses Offered
GSTS aims to support students' careers to the next level.
Their HVAC program is designed to prepare students for entry-level employment and professional certification.
The program is a 2-year course scheduled in the evenings from 6:30 pm to 8:30 pm twice a week.
It is designed as 4 semesters with each semester consisting of 75 hours of education.
You will learn the following:
Thermodynamics
Installation and repair of HVAC/R equipment
Maintenance practices
Refrigerant cycle, tools, meters, and measuring devices
Control systems, condensers, and furnaces
Heat Pumps
Split systems
General customer service
This means that upon completion, students are able to demonstrate the needed competencies for the HVAC field.
Visit School Website

Address: 42 Old Manchester Road Raymond, NH 03077
New England Tractor Trailer Training School - North Andover Campus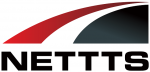 About the School
New England Tractor Trailer Training School has been helping its students transform their lives for the best with their new career training for over 55 years.
NETTS is accredited by the Accrediting Commission of Career Schools and Colleges and has campus locations in Connecticut, Massachusetts, and Rhode Island.
HVAC classes are offered at NETTS's Pawtucket, Rhode Island and North Andover, Massachusetts schools.
Courses Offered
NETTTS helps students in both Massachusetts and New Hampshire areas change their lives with new career training.
Their HVAC program trains students in entry-level residential and commercial HVAC work.
You will be provided hands-on training, classroom instruction, and even access to online 3-D simulation labs for extra support.
You will learn to install, adjust, troubleshoot, maintain, and repair residential and commercial refrigeration and heating and air conditioning equipment for proper operation and efficiency.
In this way, you will be able to perform HVAC services with efficiency and proper operations.
Visit School Website

Address: 1600 Osgood St. Suite 3107 North Andover, MA 01845
---
HVAC Schools by City in New Hampshire
See all schools in New Hampshire >