The bustling metropolitan of Jersey City creates new jobs and opportunities for HVAC technicians.
Because of this, they can earn an average salary base of $31.80 an hour per Indeed.
So if you want to enter this industry, you must learn the trade.
To do that, consider enrolling in an approved HVAC program, which we have featured below.
Sponsored Listings
HVAC Techs annual average salary in New Jersey is $68,460 - ABOVE U.S. AVERAGE!
Fortis Institute - Wayne Campus
About the School
Fortis is a post-secondary network of colleges and institutes that focuses on engaging its students in their pursuit of academic and professional goals.
Fortis offers course and programs that will prepare students for careers in nursing, healthcare, business and the skilled trades.
Its experienced faculty and staff provides hands-on learning to students that they will be able to apply in the real-world setting.
Courses Offered
Fortis believes in empowering people.
That's why their HVAC program aims to prepare students for entry-level employment as HVAC technicians.
You will learn from experienced instructors in both classroom and lab settings, so that you will be equipped to interact with and apply efficiently what you've learned in the real-world setting.
You will learn to do the following:
Use computerized diagnostics to manage and troubleshoot ventilation systems
Service and repair refrigeration, gas heat, heat pumps, and air conditioning systems
Maintain a safe, healthy, and comfortable environment across residential, commercial, and industrial spaces
Here, students will obtain the necessary skills to have a successful career in the industry.
Visit School Website

Address: 201 Willowbrook Blvd. Wayne, NJ 07470
Eastwick College - Nutley Campus
About the School
Eastwick has 4 local campuses located in Ramsey, Hackensack, Nutley and Paterson with its programs and courses starting at just 6 months in length.
Compared with other local colleges, Eastwick offers affordable tuition fees with up to $3,000 worth of book grants upon enrollment.
It offers clinical rotations and externships with emphasis on hands-on training on  in-demand careers and skill sets.
Furthermore, Eastwick provides lifetime placement assistance to its graduates.
Courses Offered
EC provides guidance and education for your future career.
Their HVAC program trains students in the skills needed for residential and light commercial HVAC systems.
You will learn the following:
Basic electricity
Piping and ductwork sizing and installation
Air conditioning service and installation
Furnace and boiler service and installation
You will have the opportunity to become certified in:
 EPA 608
EPA 410 A
Refrigerant handling
Upon completion, students are capable of fulfilling various HVAC positions.
As a graduate of the HVAC program, you meet all the requirements for Universal EPA and R-410A certifications and are recognized by NJPHCC as eligible for second-year apprentice status.
Visit School Website

Address: 103 Park Avenue Nutley, NJ 07110
Raritan Valley Community College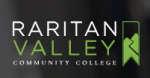 About the School
Raritan Valley Community College has been serving the residents and businesses of Somerset and Hunterdon counties for more than 50 years.
The Community College is focused on providing affordable high quality education for everyone.
Its mission is to inspire excellence in education, create opportunities, and transform the lives of its students.
Courses Offered
RVCC transforms students' lives through equitable opportunities for personal development.
Their HVAC programs focus on the mastery of the trade skills students will need upon entry into the workforce.
The school offers the following programs:
2-year AAS in Environmental Control Technology – residential and commercial training
1-year Certificate in HVAC/R Technician and Installer – residential systems only
To enroll in either program you must have a high school diploma or equivalency.
Visit School Website

Address: 118 Lamington Road Branchburg, NJ
National Career Institute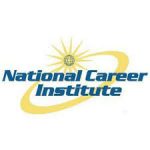 About the School
National Career Institute prides itself in having a dynamic approach in providing learning opportunities and an environment that offer in-demand skills training resulting in meaningful employment.
It is committed to being the best career training provider in the vocational trades.
NCI's mission is to prepare students to compete efficiently and effectively in today's rapidly growing market industry.
Courses Offered
NCI makes it its mission to prepare students for today's marketplace.
Their HVAC program is designed to meet and overcome the challenges technicians face in the industry.
You will acquire the knowledge and skills to work as operating technicians, sheet metal assistant, repair specialist, maintenance technicians, installer, tester and application technicians.
You are required to required to complete 400 contact hours in order to graduate.
As such, students will have the competencies to fill in various positions and/or pursue career advancement.
Visit School Website

Address: 134 Evergreen Place 2nd Floor East Orange, NJ 07018
Lincoln Tech - Union Campus
About the School
Lincoln Tech's mission is to provides students high-quality and accessible education that will help them thrive in in-demand careers and build the community.
It brings together employers that are looking for outstanding professional candidates who are passionate in their fields and has shown commitment in the classroom.
Lincoln Tech delivers the most qualified and best-trained candidates to its employer partners upon successful program completion.
Courses Offered
LT commits to giving students the best professional development and competencies for the real world.
Their Diploma in AC, Refrigeration, and Heating Technology aims to…
Introduce students to green technology applied to HVAC systems
Prepare students for the workforce by equipping them with the fundamentals
Let students understand the industry through the experiences of instructors
The HVAC Program has the following features:
Two auto shops with 14 working bays, stocked with industry-grade tools and equipment.
HVAC labs and an on-campus "Green House" to practice energy efficiency, energy auditing, and alternative energy skills.
Grants, scholarships and other financial aid options for those who qualify.
Career services specialists to help you launch your career when you graduate.
Visit School Website

Address: 2299 Vauxhall Road Union, NJ 07083
---
HVAC Schools by City in New Jersey
See all schools in New Jersey >