The bustling metropolitan of Jersey City creates new jobs and opportunities for HVAC technicians.
Because of this, they can earn an average salary base of $31.80 an hour per Indeed.
So if you want to enter this industry, you must learn the trade.
To do that, consider enrolling in an approved HVAC program, which we have featured below.
Sponsored Listings
HVAC Techs annual average salary in New Jersey is $68,460 - ABOVE U.S. AVERAGE!
Fortis Institute - Wayne Campus
Fortis believes in empowering people.
That's why their HVAC program aims to prepare students for entry-level employment as HVAC technicians.
Here, students will obtain the necessary skills to have a successful career in the industry.
Visit School Website

Address: 201 Willowbrook Blvd. Wayne, NJ 07470
Eastwick College - Nutley Campus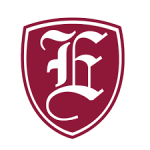 EC provides guidance and education for your future career.
Their HVAC program trains students in the skills needed for residential and light commercial HVAC systems.
Upon completion, students are capable of fulfilling various HVAC positions.
Visit School Website

Address: 103 Park Avenue Nutley, NJ 07110
Raritan Valley Community College

RVCC transforms students' lives through equitable opportunities for personal development.
Their HVAC programs focus on the mastery of the trade skills students will need upon entry into the workforce.
The school offers the following programs:
AAS in Environmental Control Technology
Certificate in HVAC/R Technician and Installer
Visit School Website

Address: 118 Lamington Road Branchburg, NJ
National Career Institute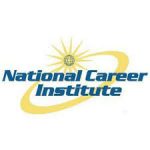 NCI makes it its mission to prepare students for today's marketplace.
Their HVAC program is designed to meet and overcome the challenges technicians face in the industry.
As such, students will have the competencies to fill in various positions and/or pursue career advancement.
Visit School Website

Address: 134 Evergreen Place 2nd Floor East Orange, NJ 07018
Lincoln Tech - Union Campus
LT commits to giving students the best professional development and competencies for the real world.
Their Diploma in AC, Refrigeration, and Heating Technology aims to…
Introduce students to green technology applied to HVAC systems
Prepare students for the workforce by equipping them with the fundamentals
Let students understand the industry through the experiences of instructors
Visit School Website

Address: 2299 Vauxhall Road Union, NJ 07083
---
HVAC Tech Schools by City in New Jersey
See all schools in New Jersey >