Located in one of the most beautiful areas of New Mexico, Albuquerque is a great place to be.
The city offers some of the best jobs in the state and has a developing business sector.
The colleges, universities, and schools are amazing and they will offer you the perfect program for your dreams.
Sponsored Listings
HVAC Techs annual average salary in New Mexico is $48,060 - ABOVE U.S. AVERAGE!
Central New Mexico Community College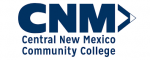 At Central New Mexico Community College you will get the chance to learn in the best facilities and from the best materials and teachers. This college is among the largest and top-rated in the state and all the programs provided are recognized in the whole country. The curriculum is very modern and smart and it focuses on real-job and real-life skills.
The HVAC program will prepare you for an amazing career and it can be finished in a few months. The program will teach you the skills and knowledge to be one of the best in this hot field.
Visit School Website

Address: 900 University Blvd SE Albuquerque, NM 87106
Ashworth College

Ashworth College is the perfect place to study the career of your dreams on your own terms. The college offers a multitude of programs that can be done exclusively online and the tuition cost is among the lowest in the state. Thanks to online teaching and flexible schedules you will have the chance to start a new career even if you are working or don't have time for on-site learning.
One of the programs that also includes hands-on training is HVAC. This short and intensive program is excellent and at the end of the few months of training, you will be ready for the certification exam and a high-paid career.
Visit School Website

Address: Online Albuquerque, NM 87121
---
HVAC Tech Schools by City in New Mexico
See all schools in New Mexico >