New Mexico's largest city, Albuquerque, provides HVAC technicians with some of the best job opportunities.
They can potentially earn an average hourly salary base range of $12.91 to $31.75 per Payscale.
This high pay rate is what led many young individuals to pursue an HVAC career.
To get you started, here are the top HVAC schools that you can consider enrolling in.
Sponsored Listings
HVAC Techs annual average salary in New Mexico is $48,060 - ABOVE U.S. AVERAGE!
Central New Mexico Community College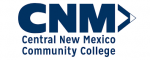 About the School
In terms of undergraduate enrollment Central New Mexico Community College is the largest higher education institution in New Mexico.
The Community College was approved in 1964 by district voters to provide training and instruction in skills necessary to succeed in the workforce.
Since the beginning CNM's curriculum has remained relevant and current to provide the skills and competencies that its students need to succeed in their academic and professional goals.
Courses Offered
CNM fosters a diverse learning environment with the aim of bettering students' futures.
Their HVAC programs train students in the various operating and maintenance work needed in today's industry.
The school offers the following programs:
AAS in HVAC/R Technology
Certificate of Completion in…

Residential HVAC
Commercial, Industrial HVAC, and Building Performance
Visit School Website

Address: 900 University Blvd. SE Albuquerque, NM 87106
Eastern New Mexico University-Roswell
About the School
Eastern New Mexico University-Roswell was established in 1958 and has since been providing high-quality and affordable education to its students.
More than 70 certificate and associate degree programs are available at the university.
The faculty-student ratio is kept low, so that students are given utmost support and attention by their instructors with other assistance services.
Courses Offered
ENMU-Roswell aims to provide for the HVAC employment needs of the community in southeastern New Mexico.
The university offers the following programs:
Certificate of Occupational Training and an Associate of Applied Science degree in Heating, Ventilation, Air Conditioning-Refrigeration (HVAC-R) Technology
Certificate of Occupational Training in Commercial Refrigeration
You will learn the following:
Demonstrate an understanding of operating sequences on HVAC/R equipment.
Demonstrate ability to install and repair according to manufacturer's specifications.
Apply critical thinking to properly size equipment in residential and commercial settings.
Accurately understand code requirements.
Analyze and interpret blue prints and plans for HVAC/R
Visit School Website

Address: 52 University Blvd., Roswell, NM 88203
Dona Ana Community College
About the School
Dona Ana Community College was founded in 1973 to support occupational education.
Its focus is on access, innovation, and excellence, offering 90 degrees and certificates, workforce training, adult education, and small business assistance.
The Community College is a huge asset and highly valued by industry leaders and transfer institutions.
Courses Offered
The HVAC industry in New Mexico is one of the most stable industries.
The demand is consistently high and the supply cannot seem to keep pace with it.
Because of this, DACC sees the need to supply this rapidly growing demand with skilled HVAC professional technicians through their HVAC program.
Its HVAC program uses the most current and relevant equipment and tools, so that skill competencies are always updated.
You will learn the following:
Service, repair, and maintain heating, air conditioning, and refrigeration systems
Read and interpret technical drawings, schematics, and symbols to diagnose and troubleshoot problems in a system
Evaluate, diagnose, and service various mechanical and electrical controls
Apply the mathematics related to the heating, air conditioning, and refrigeration trade
Handle customer relations, shop management procedures, and record keeping relative to the trade
Properly use special tools and testing equipment
Become certified in Section 608, EPA Certification
Visit School Website

Address: 2800 Sonoma Ranch Blvd, Las Cruces, NM 88011
---
HVAC Schools by City in New Mexico
See all schools in New Mexico >