Tulsa's stable economy has made it possible for HVAC technicians to grab great job opportunities.
Here, they can potentially earn an average salary base of $26.77 an hour per Indeed.
This pay rate alone can attract many young individuals toward the HVAC industry.
So if you want to enter it, start learning the trade through one of the HVAC schools below.
Sponsored Listings
HVAC Techs annual average salary in Oklahoma is $48,770 - ABOVE U.S. AVERAGE!
Wichita Technical Institute - Tulsa Campus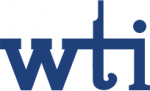 About the School
Wichita Technical Institute aims to be the leading provider of high-quality education and training in the health and technical branches of study.
WTI offers programs and courses in the field of Medical Assistance, Medical Insurance Billing and Coding, Computer Technology and Network Administration, Pharmacy Technician, HVAC/R, and Electronic Systems Technology.
With the help and support of professionally trained instructors and staff, students are motivated and taught to make their dream careers a reality.
Courses Offered
WTI offers vocational and technical programs to give students opportunities to start their careers.
Their HVAC program prepares students for entry-level positions in the industry.
With theory and practical applications in a laboratory environment, students will learn about electronic theory and refrigeration cycle principles as they apply to installing and troubleshooting basic problems.
In this way, they can have the competencies to succeed as HVAC technicians.
Visit School Website

Address: 8421 E. 61st St., Suite U Tulsa, OK 74133
Tulsa Tech - Lemley Memorial Campus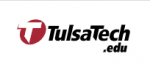 About the School
If you want to be successful and make your dream career a reality, consider going to Tulsa Tech.
Tulsa Tech prides itself in providing outcomes that turn academic dreams and professional goals a reality through its hands-on training geared towards making it in the workforce industry based on real-world settings.
Be one of the students and learners who become highly-skilled and motivated that walk out of Tulsa Tech.
Courses Offered
TT offers career and technical education to help students make their own paths for the future.
Their HVAC program is designed to teach students the best industry practices for employment.
Students of Tulsa Tech's HVAC programs are able to:
Design and install heating, ventilation, air-conditioning and piping
Maintain HVAC components and troubleshoot electrical problems
Apply best practices from industry specialists for HVAC/R service technician
As such, training will focus on hands-on experiences simulating common HVAC situations to solidify students' skills.
Visit School Website

Address: 3420 S. Memorial Dr. Tulsa, OK 74145
Oklahoma State University Institute of Technology
About the School
Oklahoma State University was founded in 1946 and since then has been the leading provider of applied technology education and is known for world-class teaching facilities, partnerships with industry, and a nearly 90 percent career placement rate.
The State University offers 38 degree programs aligned with emerging market trends that prepare students to supply a continued demand for highly qualified industry professionals.
Oklahoma State University in partnership with global corporations creates academic coursework and practical training environments using industry-caliber equipment to create a seamless classroom to career transition.
Courses Offered
OSUIT provides quality programs to help students become competitive and successful professionals.
Their HVAC program is designed to ensure that students can seamlessly transition from classroom to employment.
In OSUIT's HVAC AAS program, you will learn about the following:
Residential A/C and heating system operation
Commercial air conditioning and refrigeration
System control and design
Expert use of service tools like pressure gauges, electrical meters, refrigerant recovery units, manometers, air flow meters, and temperature recorders
Mechanical codes
EPA Certification
Training includes hands-on applications and internships so students can get the necessary trade skills.
Visit School Website

Address: 1801 E 4th Street Okmulgee, OK 74447
Oklahoma Technical College
About the School
Oklahoma Technical College is a non-traditional, non-profit career and technical college established in 2009 to help individuals in their pursuit of a career in Automotive Technology, Diesel Technology, Heating, Ventilation, Air Conditioning, Refrigeration (HVAC/R) and Welding Technology.
The Technical College provides hands-on training and education that will help students gain the skills, tools, and practice they need to thrive in their professional careers through its high-quality, industry-based curriculum.
Students may enroll in OTC's programs and graduate within a year with its various scheduling options.
Courses Offered
OTC offers career-focused education to set students up for employment success.
Their HVAC program focuses on hands-on training so students can become proficient in the trade.
Students of OTC's 11-month HVAC program will acquire skills on the following:
Heat and energy theory
Basic electricity
Air distribution
Refrigeration systems
Additional courses that cover operating and troubleshooting industry equipment
Upon completion, students can take on various jobs and obtain professional certification.
Visit School Website

Address: 4444 S. Sheridan Rd. Tulsa, OK 74145
---
HVAC Schools by City in Oklahoma
See all schools in Oklahoma >