As Pennsylvania's largest city, Philadelphia has a vibrant economy that can provide jobs to HVAC technicians.
Here, they can potentially earn an average salary base of $30.38 an hour per Indeed.
So if you want to enter the HVAC industry, you should learn the trade first.
Below, you'll find some of the top HVAC schools in the city that can help launch your career.
Sponsored Listings
HVAC Techs annual average salary in Pennsylvania is $53,840 - ABOVE U.S. AVERAGE!
All State Career School - Essington Campus
About the School
All-State Career School is a leading provider of postsecondary career education to both traditional and nontraditional students.
The Career School offers a variety of diploma and degree programs that enhances career opportunities and improve students' problem-solving skills and competencies.
All-State Career School promotes the desire for lifelong and continued education among its students to help them achieve their dreams through existing and emerging occupations.
Courses Offered
All-State Career School offers a variety of career training programs to meet the demands of employers for qualified employees.
Their HVAC/R program is designed by industry experts to help students attain entry-level positions in the trade.
Students of ACS's HVAC/R program will undergo training on the following:
Air conditioning
Control systems
Heat pumps
Heat systems
Refrigeration
You will also have the opportunity to prepare for the Environmental Protection Agency's Refrigerant Transition and Recovery Certification test.
Here, students will undergo hands-on training that will familiarize them with the HVAC/R work.
Visit School Website

Address: 50 W. Powhattan Avenue Essington, PA 19029
Orleans Technical College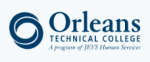 About the School
Orleans Technical College provides training, support services and job search assistance to its students and learners among the greater Philadelphia metropolitan area.
The Technical College is committed in helping individuals achieve their employment goals through its student-centered learning environment that will develop their skills and competencies.
Orleans Technical College fosters a supportive working environment in which dedicated faculty and staff can best help and support the needs of its students and learners.
Courses Offered
Orleans Technical College helps students achieve their employment goals.
Their HVAC/R program is designed to equip students with the skills they need for their HVAC careers.
Through Orleans Technical College's HVAC/R program, students learn to and about:
Diagnose, maintain, and repair residential air conditioning and commercial air conditioning, heating, and refrigeration equipment
Refrigeration through work with freezers, cold rooms, and ice machines
Federal environmental reclamation and recycling standards
Current technology relating to central air conditioning and window units, heat pumps, gas and oil-fired furnaces, and related ductwork
Principles of alternative energy
Upon completion, students will have employable skills to work in a variety of key positions.
Visit School Website

Address: 2770 Red Lion Road Philadelphia, PA 19114
Pennco Tech - Bristol Campus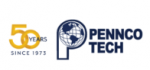 About the School
Pennco Tech is a leading trade school that provides career-training programs for in-demand professions in healthcare, automotive, and others.
Its training programs feature hands-on learning in real-world applications that will equip its students and learners with the needed knowledge and skills that they will find useful in their professional goals.
Pennco Tech's training programs are taught and supervised by highly skilled instructors that will benefit greatly its students and learners in their chosen fields.
Courses Offered
Pennco Tech offers post-secondary training programs to help students gain career opportunities in their chosen fields.
Their HVAC/R program will train students in multiple key aspects of the trade.
Pennco Tech's HVAC/R programs has day and evening class schedules and lasts for 35 weeks.
In this program, students will learn how to install, repair, maintain, design, and troubleshoot HVAC/R systems.
You will also learn about electrical wiring and controls, repairing, brazing and soldering techniques.
There is also the opportunity for you to obtain certification testing for Section 608 (EPA).
In this way, students will become well-rounded technicians with an understanding of the industry.
Visit School Website

Address: 3815 Otter St. Bristol, PA 19007
Delaware County Community College - Marple Campus
About the School
Delaware County Community College provides quality educational programs and services that are student focused, accessible, comprehensive and flexible.
The Community College supports its students and learners through its programs and courses that develop themselves to the limit of their desires and capabilities.
Delaware County Community College strives to help and support the educational needs of the diverse communities it serves through student well-being and success.
Courses Offered
Delaware County Community College promotes student development so they can realize their full potential and become successful in life.
Their HVAC/R program trains students for entry-level positions with the skills employers of today are looking for.
As a student of Delaware County Community College's HVAC/R program, you will be able to:
Demonstrate knowledge of the principles, properties and functions of residential and light commercial HVAC/R components and systems
Use appropriate tools and materials to size, install, service and/or repair HVAC/R equipment and systems
Interpret and use pressure and vacuum charts, blueprints and wiring diagrams for HVAC/R systems
Troubleshoot and diagnose malfunctions in HVAC/R systems.
Use computational skills to solve problems in electrical, heating, air conditioning and refrigeration systems
Employ occupational health and safety principles and practices
Students completing the program will also receive EPA Refrigerant Certification.
Upon completion, students can take on the tasks of various HVAC work with proficiency.
Visit School Website

Address: 901 S. Media Line Road Media, PA 19063
---
HVAC Schools by City in Pennsylvania
See all schools in Pennsylvania >