Virginia Beach is known for its professional and skilled workforce, which is why employers like hiring people from this city.
As such, its HVAC industry grew, enabling it to set an average hourly salary base range of $16.72 to $36.44 (Payscale).
This competitive pay is one of the reasons why many young individuals pursue an HVAC career.
Below, you'll find a few HVAC schools in this city that you can consider enrolling in.
Sponsored Listings
HVAC Techs annual average salary in Virginia is $53,460 - ABOVE U.S. AVERAGE!
Centura College - Virginia Beach Campus
CC offers career training programs to help students gain the necessary skills and attitudes to succeed.
Their HVAC program trains students in the entry-level skills they need to work in the industry.
Training will focus on 3 major areas of the HVAC systems: mechanical, electrical, and airflow.
Visit School Website

Address: 2697 Dean Dr. Virginia Beach, VA 23452
Advanced Technology Institute - Main Campus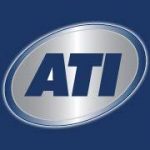 ATI provides quality training and education to help students start a new and successful career.
Their HVAC programs cover all essential trade knowledge and skills students need for employment and certification.
The school offers the following programs:
AOS in HVAC Technology
Diploma in HVAC/R
Visit School Website

Address: 5700 Southern Blvd. Virginia Beach, VA 23462
Tidewater Tech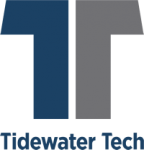 TT offers technical-vocational programs to get students started on rewarding, in-demand careers.
Their HVAC program ensures that students can develop and grow their skills in the important aspects of the trade.
Students will mostly undergo real-world training in preparation for their entry into the industry.
Visit School Website

Address: 4535 East Princess Anne Road Norfolk, VA 23502
FortisFortis College - Norfolk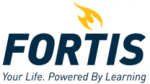 Fortis believes in empowering people.
That's why their HVAC program aims to prepare students for entry-level employment as HVAC technicians.
Here, students will obtain the necessary skills to have a successful career in the industry.
Visit School Website

Address: 6300 Center Drive Suite 100 Norfolk, VA 23502
Tidewater Community College - Portsmouth Campus
TCC provides career programs to help students become successful professionals in the community.
Their HVAC programs train students for the jobs they'll take upon entering the industry.
The school offers the following programs:
AAS in HVAC/R
Certificate in Air Conditioning and Refrigeration
Visit School Website

Address: 120 Campus Drive Portsmouth, VA 23701
---
HVAC Tech Schools by City in Virginia
See all schools in Virginia >