Hartford, being Connecticut's capital, has plenty of job opportunities for those in the HVAC industry.
From residential to commercial clients, HVAC technicians can earn an average hourly salary base range of $12.26 to $35.33 per Payscale.
So if you want to earn just as much, you must first learn the HVAC trade.
You can do that by enrolling in an approved HVAC program like the ones offered by the schools listed below.
Sponsored Listings
HVAC Techs annual average salary in Connecticut is $64,540 - ABOVE U.S. AVERAGE!
Connecticut Technical Education and Career System
CTECS provides high school students and adult learners with technical education so they can prepare for the future.
Their HVAC program ensures that students will have the necessary trade skills and knowledge.
Also, training will simulate real-world applications so they can become qualified HVAC technicians in the industry.
Visit School Website

Address: 39 Woodland Street Hartford, CT 06105
Porter and Chester Institute - Rocky Hill Campus
PCI provides career-focused training so students can become valuable employees in the workforce.
As such, their HVAC program will train students in real-job skills and knowledge to become successful in the industry.
One advantageous feature of this program is its flexibility and variety in teaching the HVAC trade.
Visit School Website

Address: 30 Waterchase Dr. Rocky Hill, CT 06067
Industrial Management Training Institute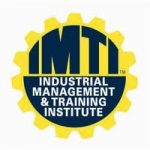 IMTI provides students with the groundwork for their chosen skills and trade careers.
Their HVAC apprenticeship program ensures that students are trained in the current HVAC/R skills, knowledge, and techniques.
Only then can they become successful in the industry.
Visit School Website

Address: 233 Mill St. Waterbury, CT 06706
---
HVAC Tech Schools by City in Connecticut
See all schools in Connecticut >