Hartford, being Connecticut's capital, has plenty of job opportunities for those in the HVAC industry.
From residential to commercial clients, HVAC technicians can earn an average hourly salary base range of $12.26 to $35.33 per Payscale.
So if you want to earn just as much, you must first learn the HVAC trade.
You can do that by enrolling in an approved HVAC program like the ones offered by the schools listed below.
Sponsored Listings
HVAC Techs annual average salary in Connecticut is $64,540 - ABOVE U.S. AVERAGE!
Connecticut Technical Education and Career System
About the School
For over 100 years, CTECS has been the leading force in Career Technical Education (CTE) in the State of Connecticut.
CTECS operates 17 diploma-granting technical high schools, one technical education center and two airframe mechanics and aircraft maintenance programs.
The school system provides a direct employment pipeline for high school students and adult learners.
The system serves approximately 11,200 full-time high school students. We offer a 31 career technical education programs.
Graduates earn a Connecticut high school diploma, CTE certificate in their field of study, and multiple stackable credentials giving them the "competitive edge."
These credentials include but are not limited to state occupational licensure, national technical skill competency certifications, and industry-recognized credentialing.
In addition, CTECS serves over 3,000 adult education students in aviation and apprenticeships programs.
Courses Offered
Students enrolled in the CTECS Heating, Ventilation and Air Conditioning (HVAC) program will obtain instruction and demonstrate skills and knowledge in construction safety, measuring and blueprint reading, calculations of ductwork & heating systems with an emphasis on both heat loss and heat gain heating and cooling calculations.
Students are also instructed on Domestic and Commercial Refrigeration systems, Gas, Oil Heating.
Students' in the HVAC program receive both on-site and off-campus jobsite learning opportunities simulating real-world applications.
Students are trained in the installation and repair of refrigeration, heating, and cooling mechanical systems in both residential homes and commercial buildings.
The systems that control indoor climate are constantly evolving to reflect technological advancements and environmental concerns.
In addition, students enrolled in the HVAC program will also obtain instruction in energy efficiency, environmental, renewable energy, as well as energy conservation practices.
A field that anticipates a high demand for skilled mechanics and technicians, the HVAC program ensures that students are skilled in the operation, design, installation, troubleshooting and repair of air conditioning, refrigeration, heating and ventilation equipment.
Visit School Website

Address: 39 Woodland Street Hartford, CT 06105
Porter and Chester Institute - Rocky Hill Campus

About the School
At PCI its Mission is to support committed students in achieving the technical and professional skills essential for their chosen career through industry-modeled, student-centered education and training.
Originally founded as the Porter School of Engineering Design in Hartford, Connecticut in 1946, Porter and Chester Institute (PCI) has enjoyed a long history of training New England's workforce for success across a wide range of vocational professions.
From its first career school and its early program offerings, it has expanded to nine locations in Connecticut and Massachusetts that now offer 10 career training programs with academic curriculums based on the needs of its students and area employers.
Courses Offered
PCI provides career-focused training so students can become valuable employees in the workforce.
Flexibility and variety are two benefits of a career in the heating, ventilation, air conditioning and refrigeration industry.
Porter and Chester Institute's hands-on HVAC/R program can help you acquire the skills you need to install, maintain and troubleshoot HVAC/R units in residential, commercial and industrial settings.
Start training to become a skilled technician in the HVAC/R field!
As such, its HVAC program will train students in real-job skills and knowledge to become successful in the industry.
Students have the opportunity to earn their EPA Section 608A and OSHA 30 certification.
Visit School Website

Address: 30 Waterchase Dr. Rocky Hill, CT 06067
Industrial Management Training Institute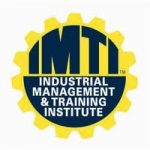 About the School
IMTI is dedicated to giving men and women the best possible training and education in technical fields that will allow them to meet the job requirements of modern industry.
IMTI provides the most up to date courses available and teaches industry's methods through intensive classroom study and practical hands-on training.
All IMTI programs are career oriented and its curriculum is an ongoing partnership between industry and education.
Courses Offered
IMTI provides students with the groundwork for their chosen skills and trade careers.
The HVAC Technician program is structured to provide the technician with the skills, knowledge and techniques necessary for employment as an apprentice in the refrigeration, heating and air conditioning service industries.
IMTI comprehensive program of theory combined with extensive "hands on" training impress upon the student the importance of accepting individual responsibility for the proper diagnosis and repair of various units.
Focus on low voltage electrical and electronic systems gives our students the knowledge they need to wire low voltage HVAC systems.
IMTI of Connecticut graduates will have learned the technical skills for an entry level apprenticeship position as a general service person installing or servicing heating, air conditioning, and refrigeration systems.
Their HVAC apprenticeship program ensures that students are trained in the current HVAC/R skills, knowledge, and techniques.
Only then can they become successful in the industry.
Visit School Website

Address: 233 Mill St. Waterbury, CT 06706
---
HVAC Schools by City in Connecticut
See all schools in Connecticut >