Athens, GA, the Classic City, has opened a lot of opportunities to HVAC technicians.
With residential and commercial clients around, it's no surprise that they can earn an average hourly salary base of $41.19 (Indeed).
If you want to earn as much, you must first learn to do the trade.
Below, you'll find a few top HVAC schools in and near the city that you can choose from.
Sponsored Listings
HVAC Techs annual average salary in Georgia is $49,110 - ABOVE U.S. AVERAGE!
Ogeechee Technical College
About the School
Ogeechee Technical College has had a remarkable impact upon its community even in the brief time that it has existed.
In 36 years it has placed thousands of graduates into productive and satisfying employment.
It has helped hundreds of citizens improve their literacy or earn a GED and it has assisted dozens of businesses and industries in retraining their workers.
An ever-present resolve to provide innovative programs of study keeps Ogeechee Tech at the forefront of meeting the educational demands of citizens in this region of Georgia.
With over 3,000 students attending credit classes in academic year 2022, and many others attending adult education, and continuing education classes, the demand for Ogeechee Tech's services is constant.
Courses Offered
The Air Conditioning Technology program prepares students for careers in the air conditioning industry.
Learning opportunities develop academic, occupational, and professional knowledge and skills required for job acquisition, retention, and advancement.
The program emphasizes a combination of air conditioning theory and practical application necessary for successful employment.
Program graduates have the qualifications of an entry-level air conditioning technician.
Visit School Website

Address: 1 Joe Kennedy Blvd. Statesboro, GA 30458
Ashworth College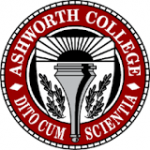 About the School
Ashworth College evolved from a humble start in 1987, when it was a family-owned school offering a single distance education course in real estate appraisal.
The course became so popular that its founders knew they had uncovered a need for high quality, career-focused distance education and Professional Career Development Institute (PCDI) was born.
Today, Ashworth College is proud of our more than 300,000 alumni around the world.
It is the first accredited online distance education program in Georgia to hold a Delta Epsilon Tau National Honor Society charter.
More than 2,000 of Ashworth College and James Madison High School graduates have been inducted into this international honor society.
Courses Offered
AC's HVAC Training online is designed to help you prepare to take the next steps toward an in-demand career as an HVACR technician.
Through self-paced courses, you'll learn the essential skills and knowledge that are required to be a successful HVAC technician, as well as prepare for the required EPA certification.
Your online HVAC classes include:
Fundamentals of HVAC/R
HVAC/R Systems
HVAC/R System Design, Layout, and Commercial Applications
In this online HVAC Training Program, you'll build the skills you need to take the first steps toward becoming a successful HVAC tech – on your schedule.
The self-paced program format allows you to study when and where you want, so you can learn how to become an HVAC technician on your terms.
Through your courses, you'll learn the skills needed to install, troubleshoot, and maintain HVAC systems for residential and commercial buildings while preparing for the required Environmental Protection Agency (EPA) certification, the cost of which is included in your tuition.
Visit School Website

Address: 5051 Peachtree Corners Circle, Suite 200 Norcross, GA 30092
Savannah Technical College

About the School
Savannah Technical College, a unit of the Technical College System of Georgia, is a public, two year college that provides world class education, skills training and lifelong learning opportunities through the delivery of associate degrees, diplomas, technical certificates of credit and non-credit economic development programs and adult education.
The College is committed to meeting the dynamic education, academic, and workforce development needs of individuals, employers and communities throughout the Coastal Empire with market-driven, environmentally-conscious education offered in the classroom, laboratory, community, and online.
Courses Offered
Particularly in the South, you know how valuable your central heating and air conditioning are to the comfort of your home.
Air conditioning technicians are in great demand.
The median annual wage for mechanics and installers was $50,590 in 2020.
Graduates of the Air Conditioning Technology Program (HVAC training) are preferred by employers over those who have no post secondary education.
Degree and diploma options are available in addition to short-term Technical Certificated of Credit (TCCs).
Apply today for a cool career at Savannah Technical College's HVAC program.
Visit School Website

Address: 5717 White Bluff Rd, Savannah, GA 31405
---
HVAC Schools by City in Georgia
See all schools in Georgia >