Atlanta is one of Georgia's most stable economies, resulting in plenty of job opportunities for HVAC technicians.
Here, these technicians can earn an average hourly salary base of $24.94 per Indeed.
So if you want to enter this industry and get paid well, you must first learn the HVAC trade.
You can do so by enrolling in an approved HVAC program from one of the schools featured below.
Sponsored Listings
HVAC Techs annual average salary in Georgia is $49,110 - ABOVE U.S. AVERAGE!
Mechanical Trades Institute - Main Campus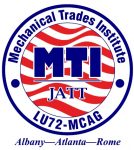 MTI is an apprenticeship training center that ensures apprentices can attain a level of excellence in the trade.
Their HVAC apprenticeship program offers on-the-job and continuing education training on the latest and advanced trade skills and techniques.
Upon completion, apprentices become highly qualified technicians capable of providing HVAC services.
Visit School Website

Address: 6120 Purdue Drive SW Atlanta, GA 30336
Interactive College of Technology - Main Campus

ICT makes the extra effort to ensure students are given the help they need to build their careers.
Their HVAC program provides training on all phases of the HVAC trade, including preparation for the professional certification exams.
In addition, they have Lifetime Career Placement Support where students can receive job assistance in the future.
Visit School Website

Address: 5303 New Peachtree Road Chamblee, GA 30341
Altierus Career College - Atlanta Campus

ACC knows the significance of the HVAC technician's work in maintaining comfortable spaces for people.
So they have provided training that will develop students' professional skills that meet industry standards.
The school offers the following programs:
Diploma in HVAC Technician
Diploma in HVAC Refrigeration Technician
Visit School Website

Address: 1750 Beaver Ruin Road Suite 500 Norcross, GA 30093
Lincoln Tech - Marietta Campus
LT commits to giving students the best professional development and competencies for the real world.
Their Diploma in AC, Refrigeration, and Heating Technology aims to…
Introduce students to green technology applied to HVAC systems
Prepare students for the workforce by equipping them with the fundamentals
Let students understand the industry through the experiences of instructors
Visit School Website

Address: 2359 Windy Hill Road Marietta, GA 30067
Fortis College - Smyrna Campus
Fortis believes in empowering people.
That's why their HVAC program aims to prepare students for entry-level employment as HVAC technicians.
Here, students will obtain the necessary skills to have a successful career in the industry.
Visit School Website

Address: 2140 South Cobb Drive Smyrna, GA 30080
UEI College - Morrow Campus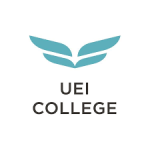 UEI College aims to help students create a future they can be proud of.
And so, their HVAC program will provide students with valuable trade skills and insights from industry experts.
In this way, students can have the competencies to work in a number of HVAC positions.
Visit School Website

Address: 1564 Southlake Pkwy. Morrow, GA 30260
---
HVAC Tech Schools by City in Georgia
See all schools in Georgia >