Massachusetts state capital, Boston, has helped many HVAC technicians attain field success.
Here, one can earn an average hourly salary base of $32.94 per Indeed.
This competitive pay is one of the reasons why many young individuals pursue an HVAC career.
To start your HVAC journey, learn the trade from one of the accredited HVAC schools below.
Sponsored Listings
HVAC Techs annual average salary in Massachusetts is $65,460 - ABOVE U.S. AVERAGE!
Franklin Cummings Tech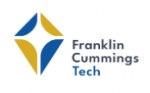 About the School
Benjamin Franklin Cummings Institute of Technology owes its existence to the vision and wisdom of Benjamin Franklin, a world-renowned diplomat, scientist, inventor, civic activist, and statesman.
BFCIT now FCT delivers transformative technical and trade education that leads to economic advancement.
FCT aims to achieve economic and social impact through dynamic and entrepreneurial curricula that develop diverse tech talent for the region and to help graduates thrive by building generational wealth.
Courses Offered
FCT educates and mentors students for high-paying jobs in technical fields.
Franklin Cummings Tech's 800-hour certificate program is designed to provide students with the knowledge and hands-on skills to become successful HVAC/R (Heating, Ventilation, Air Conditioning, and Refrigeration) technicians.
FCT offers both a day and an evening program so you can choose the certificate option that works best for your schedule.
Today's HVAC/R technician needs to be EPA certified. BFIT's HVAC&R program provides test preparation for the EPA certification.
In addition, we also offer an R-410 A certificate and 10-hour OSHA Safety certificate, upon successful completion.
Its HVAC/R Technology certificate meets state requirements for 2,000 hours toward the 6,000 field hours required to sit for the Refrigeration Technician exam.
You will learn the following:
Principles of refrigerants
Solder and braze pipes, fittings
Flare and swage tubing
Troubleshoot commercial and residential units
Test pressure and detect leaks
Earn 2000 credit hours toward the Refrigeration Technician Examination and 100 hours of electrical code needed for licensure
And so, students attain the necessary skills and knowledge to make them successful HVAC technicians.
Visit School Website

Address: 41 Berkeley Street Boston, MA 02116
New England Tractor Trailer Training School - North Andover Campus
About the School
For over 55 years, New England Tractor Trailer Training School has offered hands-on career training programs to students in the New England area.
Its team of industry trained instructors bring valuable on the job experience and skills to NETTTS.
The school is accredited by the Accrediting Commission of Career Schools and Colleges (ACCSC) and it has campuses located in Connecticut, Massachusetts, and Rhode Island.
This means that NETTS can help train students from across New England and parts of New York.
CDL classes are taught at each of our schools and HVAC classes are currently offered at its Pawtucket, Rhode Island and North Andover, Massachusetts schools.
Courses Offered
NETTTS helps students change their lives with new career training.
The HVAC Technician Training course at NETTTS is available at its North Andover, Massachusetts school, and its Pawtucket, Rhode Island school.
Through its HVAC classes, students will be trained on how to install, adjust, and maintain these different appliances and systems by an instructor who is an experienced HVAC technician.
While in school your training can range from learning how to install new equipment, or repairing and maintaining current systems.
In addition to the hands-on training, our students attend classroom sessions and will also have access to online 3-D simulation labs for extra support.
If you like solving problems and working with your hands, then HVAC training may be just for you!
Their HVAC program trains students in entry-level residential and commercial HVAC work.
In this way, they can perform HVAC services with efficiency and proper operations.
Visit School Website

Address: 1600 Osgood St. Suite 3107 North Andover, MA 01845
Southeastern Technical Institute

About the School
The mission of Southeastern Technical Institute is to transform students into lifelong learners and transition graduates into entry level positions within the career field.
STI aims to provide a high quality and educationally sound environment that includes the essential components of industry, state and national approval and accreditation standards.
Students are prepared to meet state, national, and industry credentialing standards.
Courses Offered
STI ensures that students receive the assistance and guidance to start a new career.
The nine-month Heating, Ventilation, Air Conditioning, and Refrigeration Program (HVAC/R) prepares graduates to enter the vast and continuously expanding field of environmental control.
The focus will be on establishing an environment for personal comfort by controlling and modifying the environment.
Whether it is heating, cooling, humidifying, or dehumidifying, an array of employment opportunities exist for qualified technicians.
Students of the program study theory of air conditioning, ventilating and heating; electrical circuit; components, controls, accessories; servicing, troubleshooting, and installation of environmental control units.
After completion of this course, the graduate will be prepared to take the Massachusetts State Oil Burners License Examination, Section 608 EPA Certification, R410 Safety Certification and students will earn 75 hours towards their Sheet Metal Apprenticeship.
Graduates will receive their OSHA 10 card, Hot Work Safety Program card and will have completed 500 hours in a refrigeration course towards the Massachusetts Refrigeration Technician Licensure.
Their HVAC program focuses on the environmental control aspect of the HVAC work.
Here, students will learn how to ensure the clients' personal comfort, whether in their residences or offices.
Visit School Website

Address: 250 Foundry Street South Easton, MA 02375
---
HVAC Schools by City in Massachusetts
See all schools in Massachusetts >