Thanks to its vibrant business sector, Ann Arbor has a thriving HVAC industry.
HVAC technicians here can earn an average hourly salary base of $28.31 per Indeed.
So if you want to enter this industry, you must learn the trade.
To do that, consider enrolling in an approved HVAC program, which we have featured below.
Sponsored Listings
HVAC Techs annual average salary in Michigan is $54,570 - ABOVE U.S. AVERAGE!
Washtenaw Community College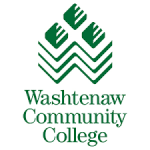 WCC's unique teaching strategy and training will help students learn suitable skills for their careers.
Their HVAC/R programs prepare students to become certified technicians, with a focus on resolving issues and troubleshooting HVAC/R systems.
The school offers the following programs:
AAS in HVAC/R
Advanced Certificate in HVAC/R – Commercial Trade
Certificate in HVAC/R – Residential
Visit School Website

Address: 4800 E. Huron River Drive Ann Arbor, MI 48105-4800
MIAT College of Technology - Canton Campus

MIAT-COT aims to provide students with the right skills to excel in their chosen technical careers.
Their HVAC/R program trains students in the trade fundamentals with the aim to easily attain advanced skills once in the field.
Also, the program gives attention to work safety and familiarity with the tools of the trade.
Visit School Website

Address: 2955 S. Haggerty Road Canton, MI 48188
Henry Ford College
HFC wants to help students achieve their life goals.
Their HVAC programs provide students with the skills foundation necessary for today's industry.
The school offers the following programs:
AAS in Energy Technology – HVAC
Advanced Certificate of Achievement in Energy Technology – Heating and Cooling
Certificate of Achievement in…

HVAC Technician
Refrigeration and Air Conditioning
Visit School Website

Address: 5101 Evergreen Rd. Dearborn, MI 48128
Northwestern Technological Institute

NTI is an HVAC trade school that believes hands-on teaching is the best way to learn.
Their program aims to let students master the trade through focused learning and discipline.
As such, students can apply and consolidate their learning comprehensively.
Visit School Website

Address: 24800 Northwestern Hwy. Southfield, MI 48075
---
HVAC Tech Schools by City in Michigan
See all schools in Michigan >