Reno, the "Biggest Little City in the World," has some of the best job opportunities an HVAC technician could ask for.
Here, they can potentially earn an average salary base of $28.07 an hour per Indeed.
So if you want to earn that much, you must first learn the trade through approved HVAC programs.
We have featured a few top HVAC schools that you can consider below.
Sponsored Listings
HVAC Techs annual average salary in Nevada is $58,870 - ABOVE U.S. AVERAGE!
Truckee Meadows Community College

About the School
Truckee Meadows Community College is a comprehensive community college that is part of the Nevada System of Higher Education.
The Community College serves more than 25,000 students each year in credit and non-credit programs at 5 educational sites and more than 20 community locations.
It should be noted that 95% of its students remain in Nevada upon completion of their studies to help build and support the community.
Courses Offered
TMCC is a "jobs college" that prepares students for employment in their chosen industries.
Their HVAC programs are designed to prepare students for the workplace by making them skilled and qualified professionals.
The school offers the following programs:
AAS in Air Conditioning Technology – Climate Control Systems
Certificate of Achievement in…

HVAC/R
Air Conditioning – Critical Systems

Skills Certificate in…

HVAC/R
Commercial Refrigeration
Critical Systems
Visit School Website

Address: 7000 Dandini Boulevard Reno, NV 89512
Career College of Northern Nevada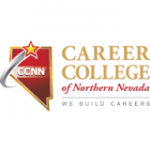 About the School
Career College of Northern Nevada is a private career college that offers both diploma and Associate of Occupational Studies programs for students ready to begin their career or simply change their life for the better.
CCNN's campus is one of the most modern and complete educational facilities of its kind in the northern Nevada region.
CCNN provides classroom and laboratory areas, a library, student lounge and administrative offices to meet the educational needs of its students.
Courses Offered
CCNN prioritizes giving students the best resources so they can attain career success in the future.
Their HVAC program focuses on trade skills mastery through hands-on and practical learning.
You will learn the following:
Heating and cooling device installation
Routine maintenance and repairs
Replacing filters, ducts and other integral parts of complex HVAC/R systems
Conserving, recovering and recycling refrigerants used in air conditioning and refrigeration
Following blueprints, design specifications and manufacturer instructions
Installing motors, compressors, condensing units, evaporators, piping and other components
In addition, the program partners with local employers so students can receive real-life training in the trade and the industry.
Visit School Website

Address: 1421 Pullman Dr. Sparks, NV 89434
College of Southern Nevada

About the School
The College of Southern Nevada provides the best education there is for students from all 50 states and over 60 countries.
The College offers more than 150 degrees and certificates in 70 academic programs.
You will find it's easier than ever to further your education with its flexible and affordable course options.
CSN has the lowest tuition in southern Nevada and offers class scheduled during the day, at night, on weekends, and online.
Courses Offered
CSN provides flexible and affordable education so students can achieve their educational and life goals.
Their HVAC programs emphasize hands-on training to help students prepare for the workplace.
The school offers the following programs:
AAS in…

Air Conditioning Technology
A/C Technology – Building Automation
A/C Technology – Central Plant
A/C Technology – Critical Systems
A/C Technology – Food Service Refrigeration

Certificate of Achievement in…

Air Conditioning Technology
A/C Technology – Central Plant
A/C Technology – Critical Systems
A/C Technology – Food Service Refrigeration
Entry-Level A/C Technician
Visit School Website

Address: 4601 W. Bonanza Rd. Las Vegas, NV 89107
---
HVAC Schools by City in Nevada
See all schools in Nevada >