Rochester is an excellent place to start and develop as an HVAC technician.
According to Indeed, one can earn an average hourly salary base of $24.73 in this city.
So if you want to pursue this career, start learning the trade through an approved HVAC program.
Below, we featured some of the top HVAC schools that you can consider enrolling in.
Sponsored Listings
HVAC Techs annual average salary in New York is $66,180 - ABOVE U.S. AVERAGE!
Monroe Community College

About the School
Monroe Community College was established in 1961 and since then, innovation has been at the heart of everything it does.
The Community College aims to provide high-quality education at affordable prices.
It offers more than 100 excellent academic programs at a lower price than most private colleges.
MCC's mission is to transform the lives of its students and the community through innovation, equity, opportunity, and excellence.
Courses Offered
MCC aims to be a leader in equal opportunity that provides an excellent education to students.
Their HVAC programs are designed to let students have a thorough understanding of the trade and industry.
The school offers the following programs:
AAS in Air Conditioning Technology – Heating and Ventilation
Certificate in HVAC
You will have a thorough understanding of the math and physics that HVAC principles are built upon.
The HVAC program will also prepare the student wishing to pursue a bachelor's degree in HVAC.
Visit School Website

Address: 1000 East Henrietta Road Rochester, NY 14623
ITEC Training and Education Center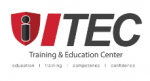 About the School
For over 20 years ITEC Training and Education Center has been a stand-alone, for-profit HVAC and Skilled Trades training center.
It prides itself of Isaac Heating's Isaac University program, which is the only PAHRA accredited program run by a contractor in the nation.
ITEC Training and Education's dedication towards excellence in training is the catalyst that transformed it from a small family business to a regional industry leader in Rochester, New York with 6 branches all over Western New York.
Courses Offered
ITEC is an HVAC and skilled trades training center that helps students get ready for the trades industry.
ITEC is recognized as an official HVAC training provider by certification testing organizations such as the following:
North American Technician Excellence (NATE)
National Oilheat Research Alliance (NORA)
The ESCO Institute
Their HVAC program focuses on intensive hands-on training in common real-life HVAC scenarios.
Its HVAC curriculum is accredited by the Partnership for Air Conditioning, Heating and Refrigeration Accreditation (PAHRA).
Upon completion, students get paired with local contractors for entry-level positions.
Visit School Website

Address: 105 McLaughlin Road Rochester, NY 14615
CTE Career and Technical Education

About the School
WSWHE BOCES Career and Technical Education (CTE) programs offers students the opportunity to pursue and engage academic and technical learning skills and competencies for a rewarding and meaningful career.
Most CTE programs are certified by the New York State Education Department (SED) and Business and Industry (B&I).
All CTE programs are based on industry-standard curriculum, ensuring that students have the credentials needed to become successful in their field.
Courses Offered
WSWHE BOCES Career and Technical Education's HVAC program is a 2-year program with the most current modules relevant according to industry trends and standards.
Students of their program will learn the following:
Installation
Service and repair of heating, air conditioning, and refrigeration equipment
Systems in both residential and commercial applications
Emphasis on safety and Environmental Protection Agency (EPA) requirements and regulations
The HVAC program features a work-based learning experience.
Students prior to the end of the second year are exposed to the operation of a business and specific job duties related to careers in the HVAC industry.
Its purpose is to connect the knowledge and skills gained towards the real requirements in a business setting.
Visit School Website

Address: 15 Henning Road Saratoga Springs, NY 12866
Monroe 2-Orleans BOCES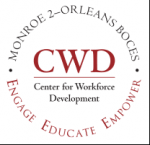 About the School
Monroe 2-Orleans BOCES's Center for Workforce Development (CWD) provides students with skills and competencies that will meet industry trends in and standards of the 21st century.
It offers high-quality and affordable educational and workforce services with the help and support of  higher educational agencies and the local workforce community.
The Center for Workforce Development prides itself in providing career and technical education programs that are affordable, short-term, and convenient for the adult learner.
Courses Offered
Monroe 2-Orleans BOCES's Center for Workforce Development's HVAC program is for students interested in climate control systems and individuals considering a career change or currently working in an entry-level position in the HVAC/R industry.
Students in this program will learn the following:
Basic Refrigeration Systems
Heat Pumps
Forced Air Heating
Working with Tubing and Piping
Basic Electronics
Hydronic Heating
Refrigerants
Electric Motors
Gas Fired Heating
Compressors and Metering Devices
Commercial Refrigeration
Air Distribution
Thermostats
Compressors and Compressor Safety
Air Quality
AC Systems
Domestic Installation
Also, you will have the opportunity to earn the following certifications:
OSHA 10 Certification
EPA 608 Certification
As a student of its HVAC program, you will have access to:
Student support advisors, who can provide career advisement and referral services
Academic, employability, and interviewing support
Employer networks
Visit School Website

Address: 3589 Big Ridge Road Spencerport, NY 14559
---
HVAC Schools by City in New York
See all schools in New York >