Considered by many as the jewel of Oregon, Portland has a thriving community of HVAC professionals.
Here, they can potentially earn an average hourly salary base range of $16.64 to $45.30 per Payscale.
So if you want to earn that much, you must enroll in an approved HVAC program to learn the trade.
Below, you'll find a few HVAC schools in this city that can help you start your HVAC career.
Sponsored Listings
HVAC Techs annual average salary in Oregon is $56,550 - ABOVE U.S. AVERAGE!
Portland Community College - Swan Island Trades Center

About the School
Portland Community College is the largest post-secondary institution in Oregon and as such, it serves over 50,000 full-time and part-time students.
The Community College provides high-quality education to its students and learners that boosts and helps support the economic community.
Portland Community College strives to instill life-long learning and develop in-demand skillsets to its students and learners to enrich them in rewarding careers that will serve the community at large.
Courses Offered
Portland Community College strives to support students' goals, whatever these may be.
Their HVAC programs train students to have a strong foundation in the trade.
Portland Community College's HVAC program offers lecture and lecture/lab classes that give you a strong foundation in general maintenance skills and will give you the opportunity to obtain an optional Employment Skills Training (EST) certificate.
The school offers the following programs:
AS in Facilities Maintenance Technology
Certificate in Facilities Maintenance Technology
Career Certificate in HVAC/R Installation
Visit School Website

Address: 6400 N Cutter Circle Portland, OR 97217
Northwest College of Construction
About the School
Northwest College of Construction is a career and technical institution that aims to provide life-long learning appreciation to its students in the field of construction.
The College of Construction aims to recruit, train, and retain a highly competent workforce to supply the demand of the rapidly growing construction industry.
Northwest College of Construction values excellence, respect, integrity, teamwork, and partnership in its pursuit of student success.
Courses Offered
Northwest College of Construction offers sponsored apprenticeship programs, allowing students to build skills for their careers.
Their HVAC program combines paid on-the-job training with classroom instruction.
As an HVAC technician, you will be able to do the following:
Install, troubleshoot, repair, and maintain air conditioning, refrigeration, and heating equipment for residential, commercial and industrial applications
Follow blueprints or other specifications to install oil, gas, electric, solid-fuel, multiple fuel heating systems; motors compressors, condensing units, evaporators and piping
Connect electrical wiring and controls and check the heating or air conditioning unit for proper operation
Weld and connect supply lines, air ducts and vents, refrigeration piping and pumps
Interact with customers to answer questions, provide recommendations and invoice for services
In this way, students will learn the trade and industry know-how directly from professionals.
Visit School Website

Address: 8111 NE Holman St. Portland, OR 97218
Lane Community College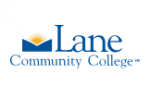 About the School
Lane Community College is a leading provider of quality, comprehensive, accessible education to students and learners seeking equitable student success.
The Community College aims to transform the lives of its students through its learning-centered environment with the help and support of its instructors, faculty, and staff.
Lane Community College values innovation, diversity, integrity, collaboration, accessibility, and sustainability in its pursuit of success for its students and the enrichment of the community.
Courses Offered
Lane Community College offers an apprenticeship program in HVAC (heating, ventilating and air conditioning).
You must be at least 18 years old and a high school graduate to qualify.
As an HVAC apprentice, you must complete a minimum of 144 related classroom hours per year and 8,000 on-the-job training hours.
You will be performing tasks as follows:
Combine sheet metal and electrical work involving installation, wiring, service and repair of environmental control systems and the fabrication and installation of ductwork
Upon successful completion of the apprenticeship program, you will be referred to the Oregon Building Codes Division for appropriate licensing exam.
Visit School Website

Address: 4000 East 30th Ave. Eugene, Oregon 97405
---
HVAC Schools by City in Oregon
See all schools in Oregon >