Considered by many as the jewel of Oregon, Portland has a thriving community of HVAC professionals.
Here, they can potentially earn an average hourly salary base range of $16.64 to $45.30 per Payscale.
So if you want to earn that much, you must enroll in an approved HVAC program to learn the trade.
Below, you'll find a few HVAC schools in this city that can help you start your HVAC career.
Sponsored Listings
HVAC Techs annual average salary in Oregon is $56,550 - ABOVE U.S. AVERAGE!
Portland Community College - Swan Island Trades Center
PCC strives to support students' goals, whatever these may be.
Their HVAC programs train students to have a strong foundation in the trade.
The school offers the following programs:
AS in Facilities Maintenance Technology
Certificate in Facilities Maintenance Technology
Career Certificate in HVAC/R Installation
Visit School Website

Address: 6400 N Cutter Circle Portland, OR 97217
Northwest College of Construction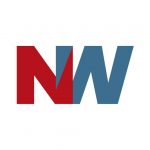 NWCC offers sponsored apprenticeship programs, allowing students to build skills for their careers.
Their HVAC program combines paid on-the-job training with classroom instruction.
In this way, students will learn the trade and industry know-how directly from professionals.
Visit School Website

Address: 8111 NE Holman St. Portland, OR 97218
---
HVAC Tech Schools by City in Oregon
See all schools in Oregon >