Tennessee's capital city, Nashville, has a thriving community of HVAC professionals.
Here, they can potentially earn an average salary base of $28.94 an hour per Indeed.
So if you want to earn as much, start by learning the trade through an accredited HVAC school.
Below, you'll find some of these schools in this city that can help kick off your HVAC career.
Sponsored Listings
HVAC Techs annual average salary in Tennessee is $47,140 - ABOVE U.S. AVERAGE!
Remington College - Nashville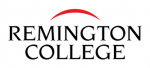 RC, through its professionalism and future-oriented teaching, wants students to receive HVAC training following the national skill standards.
That's why the program combines practical training and HVAC certification opportunities so students can become qualified HVAC professionals.
Upon completion, students will have the confidence to take on various HVAC work, as well as professional certification exams.
Visit School Website

Address: 441 Donelson Pike #150, Nashville, TN 37214
Fortis Institute - Nashville
Fortis believes in empowering people.
That's why their HVAC program aims to prepare students for entry-level employment as HVAC technicians.
Here, students will obtain the necessary skills to have a successful career in the industry.
Visit School Website

Address: 3354 Perimeter Hill Dr. Suite 105 Nashville, TN 37211
Tennessee College of Applied Technology - Nashville

TCAT offers programs that are tailored to the needs of each industry and of the students.
Their HVAC program ensures that students are equipped with the knowledge and skills they need to work in the industry.
In this way, students can work in various HVAC jobs with proficiency and competency.
Visit School Website

Address: 100 White Bridge Road Nashville, TN 37209
---
HVAC Tech Schools by City in Tennessee
See all schools in Tennessee >