As Utah's capital, Salt Lake City can provide jobs to diverse sectors, including the HVAC industry.
This resulted in positive job growth for the said industry, with its technicians earning an average hourly salary base of $29.41 (Indeed).
So if you want to enter this industry, start by learning the trade through approved HVAC programs.
Below, you'll find some of the best HVAC schools that can help launch your career.
Sponsored Listings
HVAC Techs annual average salary in Utah is $50,320 - ABOVE U.S. AVERAGE!
Fortis College - Utah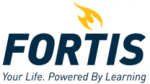 Fortis believes in empowering people.
That's why their HVAC program aims to prepare students for entry-level employment as HVAC technicians.
Here, students will obtain the necessary skills to have a successful career in the industry.
Visit School Website

Address: 3949 South 700 East, Suite 150 Salt Lake City, UT 84107
Salt Lake Community College

SLCC offers career-oriented programs to ensure students develop employable skills.
Their HVAC program is designed to prepare students for entry-level positions in the industry.
Training will consist of the 6 major aspects of the trade where students will grasp critical skills.
Visit School Website

Address: 4600 South Redwood Road Salt Lake City, UT 84123
Utah Career Center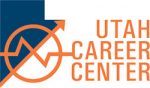 UTC aims to produce the most highly skilled workforce for the construction trade industries.
Their HVAC program already includes apprenticeships so students can get the on-the-job training and certification they need.
Upon completion, students will have ample real-world experience in the trade to help them stand out to prospective employers.
Visit School Website

Address: 640 North Billy Mitchell Road Salt Lake City, UT 84116
Ogden-Weber Technical College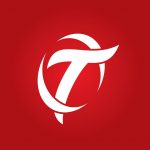 OWTC aims to help the community produce a technically-skilled workforce one student at a time.
Their HVAC apprenticeship program combines classroom and hands-on training to build students' foundations.
Also, students will have real-life experiences in residential and commercial settings to become well-rounded future technicians.
Visit School Website

Address: 200 N Washington Blvd. Ogden, UT 84404
---
HVAC Tech Schools by City in Utah
See all schools in Utah >