Seattle is one of the U.S. cities with residents earning above the national average.
In fact, its HVAC technicians can earn an average salary base of $32.59 an hour per Indeed.
This high pay rate is one of the reasons why technically-skilled individuals enter the HVAC industry.
So if you want to pursue an HVAC career too, study at an accredited HVAC school to learn the trade, like the one featured below.
Sponsored Listings
HVAC Techs annual average salary in Washington is $62,310 - ABOVE U.S. AVERAGE!
HVAC Training School, Inc.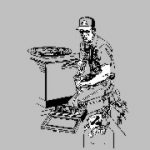 HVACTS is an HVAC trade school that trains students for today's HVAC jobs.
They believe in "learning by doing," so they focus more on giving hands-on practical skills to students.
In this way, students can remember the concepts and perform the skills of the trade much better.
Visit School Website

Address: 23024 Brier Road Brier, WA 98036
Seattle Area Pipe Trades Education Center
SAPTEC prepares students for the mechanical piping industry and sets them up for success.
Their HVAC apprenticeship program is designed to ensure students exhibit the drive of a professional technician.
As such, the program will directly let students experience on-the-job training as if they're already part of the industry.
Visit School Website

Address: 595 Monster Rd. SW Suite 100 Renton, WA 98057-2937
---
HVAC Tech Schools by City in Washington
See all schools in Washington >