Aurora is one of the largest and most developed cities in the whole state of Colorado.
The city has an amazing economy and stability that offer some of the best jobs in the state.
In terms of education, the city has excellent programs that will help you reach your full potential.
Sponsored Listings
HVAC Techs annual average salary in Colorado is $57,490 - ABOVE U.S. AVERAGE!
Ashworth College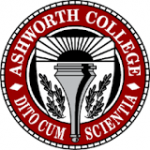 Recognized all over the state for its amazing dedication and professionalism, Ashworth College is an excellent educational choice for your future. The college has a deep understanding of the needs of the students and the job market and it offers the chance to study remotely. The educators and teachers are selected very carefully to give students the best educational experience.
The HVAC program is one of the best in the technology portfolio and it can be partially done online. This short program will fully prepare you for challenging the state exam and starting an independent career.
Visit School Website

Address: Online Aurora, CO 80013
Emily Griffith Technical College
Emily Griffith Technical College stands proud as one of the oldest and most respected technical colleges in the country. The story of this college started decades ago and it provides lots of experience and expertise in this field. The programs are modern and they are upgraded each year with the help of the industries and experts to guarantee you relevant and useful education.
The HVAC program is one of the superstars thanks to the amazing jobs opportunities it offers. The program takes 10 months to complete and it costs around 9800 USD.
Visit School Website

Address: 1860 Lincoln Street Denver, CO 80203
IntelliTec College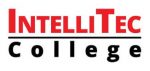 An excellent choice if you are looking for high-tech labs and interesting technical programs, IntelliTec College is a great place to study in Colorado. The college has amazing resources and materials that are improved each year to give you the best education. The programs aim to provide the same knowledge and challenges as a real-job situation.
The HVAC and refrigeration program is very requested because it offers excellent jobs. You will learn how to diagnose, repair, maintain, design, and build any system in a short time.
Visit School Website

Address: 2315 East Pikes Peak Avenue Colorado Springs, CO 80909
Pickens Technical College
Pickens Technical College represents an amazing place to study and start a new career. The college improved its resources a lot in recent years and the labs and classes have cutting-edge technology and materials. The teachers, educators, and trainers are very professional and dedicated and they will share all their tips, experience, and tricks.
The HVAC program started in 2011 and ever since it trained some very respected professionals. The short study time will teach you all the skills and techniques to take any project and job opportunities.
Visit School Website

Address: 500 Airport Blvd Aurora, CO 80011
Colorado Community Colleges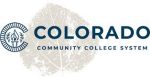 Colorado Community Colleges are a very professional and welcoming educational alliance that gives a helping hand to every student that wants to start a new career and future. This alliance has locations all over the state and equal educational and comfort standards. You will get the chance to learn from the best professionals in Colorado.
One of the best technology programs is HVAC. Short, interactive, and very updated, this program will teach you everything you need to know about this field and it will quickly get you job-ready.
Visit School Website

Address: 3645 West 112th Avenue Westminster, CO 80031
---
HVAC Tech Schools by City in Colorado
See all schools in Colorado >