As one of Colorado's most developed cities, Aurora is home to a thriving HVAC industry.
Here, HVAC technicians can earn an average hourly salary base of $28.96 per Indeed.
So if you want to earn that much as well, you must first learn the trade.
We listed a few top HVAC schools in and near the city that you can choose from below.
Sponsored Listings
HVAC Techs annual average salary in Colorado is $57,490 - ABOVE U.S. AVERAGE!
Pickens Technical College
About the School
Pickens Technical College offers more than 25 certificate programs to adults and high school students as part of the Aurora Public Schools & the Colorado Community College System.
The College's goal is to provide students with the opportunity to acquire state-of-the-art skills, knowledge and work habits that will help them succeed in the workforce.
Upon completion of most programs students will receive a certificate and transcript that is transferable to any community college or area technical school/college in Colorado in their area of training.
Courses Offered
The Heating and Air Conditioning Service Technology Program prepares the student with entry-level residential skills required by employers in this industry.
It is industry-focused, with the student being given the opportunity to earn their EPA certification, administered by the ESCO Institute.
The Heating semester of the program consists of education in job safety, soldering and brazing, basic electricity, forced air gas furnace service, hydronic service, airflow problems, duct sizing, and troubleshooting gas-fired equipment.
Performance testing after repairs is emphasized. State-of-the-art Simutech computer simulation programs are used along with live equipment in the lab.
The Air Conditioning semester of the program consists of basic refrigeration, refrigerant recovery training, principles of A/C operation, heat pumps, further airflow problems, analysis, and troubleshooting the total system.
Performance testing after repairs is emphasized. State-of-the-art Simutech computer simulation programs are used along with living equipment in the lab.
An on-the-job internship program with Aurora Public Schools Maintenance Department is offered where students can get experience with accomplished HVAC Technicians.
Visit School Website

Address: 500 Airport Blvd. Aurora, CO 80011
Red Rocks Community College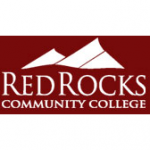 About the School
Since 1969, Red Rocks Community College has assisted students in meeting ambitious career and educational goals in an exciting, collaborative environment with multiple pathways to success.
The Community College delivers career-enhancing courses, certificate programs and degrees that represent a solid investment in each student's goals and career success.
Red Rocks Community College embraces the leadership role of providing education that is firmly rooted in real-world applicability.
Courses Offered
RRCC provides career-driven programs that will ensure the students' career and goals success.
The HVAC program at RRCC provides the knowledge and skills for job entry into the air conditioning, heating and refrigeration industry in the areas of installation and maintenance, and also provides upgrading and refresher courses for those already employed in the field.
RRCC offers various A.A. S. degrees (Air Conditioning, Heating and Refrigeration, Building Automation, Hydronic Heating) and certificates (in various levels of Refrigeration, HVAC Controls Technician, Building Automation, Air Conditioning, Forced-Air Heating, Hydronic Heating), as well as having an Air Conditioning, Heating/Refrigeration Apprenticeship Program.
All programs are designed to stay current with industry standards making your skills valuable in the workforce upon completion of your coursework.
Their HVAC programs are suitable for both new and experienced HVAC technicians.
It helps prepare students for entry-level positions in the HVAC industry
It helps professional HVAC technicians to upgrade their skills through refresher courses
The school offers the following programs:
AAS in…

Air Conditioning, Heating, and Refrigeration
Refrigeration
Air Conditioning
Hydronic Heating
Heating

Certificate in…

Air Conditioning
Refrigeration
Level I Refrigeration
Level II Refrigeration
HVAC Fundamentals
HVAC Controls Technician
Forced-Air Heating
Hydronic Heating
HVAC Energy Efficiency
Energy and HVAC
Visit School Website

Address: 13300 W. 6th Ave. Lakewood, CO 80228
Front Range Community College

About the School
Front Range Community College has a proven track record of transforming lives.
Since 1968, it has worked to empower students and set them up for success—continuing to expand and evolve to meet the needs of its students and the changing economy.
At FRCC, you'll find a place where faculty and staff come together to help all students reach their education and career goals.
Learn more about our supportive and collaborative community and see why more students choose FRCC than any other community college in Colorado.
Courses Offered
Do you like fixing things and working with tools and gauges?
Do you want an in-demand career where you can work with your hands?
If so, FRCC's Associate of Applied Science (AAS) degree and certificates in HVAC/R (Heating, Ventilation, Air Conditioning & Refrigeration) might be for you.
FRCC has the only nationally accredited HVAC/R program in Colorado or Wyoming.
Its faculty brings extensive real-world experience with the latest equipment.
FRCC offers an Associate of Applied Science (AAS) degree and four certificates:
Residential Air Conditioning and Heating
Light Commercial Air Conditioning and Heating
Commercial Refrigeration
HVAC/R Fundamentals
FRCC will prepare you to enter the workforce and get a well-paying job in this thriving industry.
Visit School Website

Address: 2190 Miller Drive Longmont, CO 80501
---
HVAC Schools by City in Colorado
See all schools in Colorado >