Colorado Springs, with its positive development, continues to have a flourishing HVAC industry.
This can be evidenced by how much HVAC technicians can take home every year.
Per Indeed, they can earn an average salary base of $28.67 an hour, or $57,455 a year.
So if you want to be part of this industry, start by enrolling in an approved HVAC program.
Below, you'll find some of the best HVAC schools in this city that you can consider.
Sponsored Listings
HVAC Techs annual average salary in Colorado is $57,490 - ABOVE U.S. AVERAGE!
IntelliTec College - Colorado Springs Campus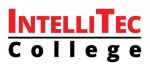 About the School
IntelliTec College is a group of growing, diverse campuses with staff and faculty that value the academic experience and take a personal interest in each student's progress.
IntelliTec College established its first campus in Colorado Springs in 1965 as Technical Trades Institute, Inc., and has continued its academic excellence for over 50 years.
IntelliTec continues to offer programs that directly mirror community needs.
Courses Offered
ITC lives by its motto: "Giving you what you need to make positive changes in your life today."
Heating, ventilation, air conditioning and refrigeration mechanics and installers—often referred to as HVAC/R Technicians—work on heating, ventilation, cooling, and refrigeration systems that control the temperature and air quality in buildings.
They may use blueprints or specifications to install or repair HVAC/R systems, inspect and maintain HVAC/R systems, and repair or replace worn and defective parts.
Technicians may also connect systems to fuel and water supply lines or install electrical wiring and controls.
The Refrigeration and HVAC Technician program is designed to give you the confidence and skills you need to succeed in your new career.
At IntelliTec College, you'll learn how to install, maintain and repair heating, ventilation, air-conditioning and refrigeration systems.
You'll also build professional customer service skills that will benefit your future success.
Visit School Website

Address: 2315 East Pikes Peak Avenue Colorado Springs, CO 80909
Pikes Peak State College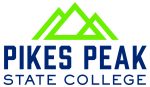 About the School
You come to Pikes Peak State College wanting more.
More than learning a skill.
More than earning a degree or certificate.
You come dreaming of a better life.
To help you get there, PPSC starts by reaching you where you are – physically, educationally, financially.
Three campuses and additional learning centers throughout Colorado Springs and many online options, along with day and evening classes, make PPSC adaptable to just about any lifestyle.
Meeting you where you are also means keeping within your budget.
With tuition less than half of the university counterparts' and millions of dollars in aid and scholarships available, PPSC should prove well within your financial reach.
Your specific path through Pikes Peak depends on your interests.
Its advisors and online tools can help you navigate its 150-plus degrees and certificate programs, turning your passions into something tangible, something extraordinary: a fulfilling and rewarding career.
Courses Offered
PPSC takes students' goals of a better future seriously.
A degree in Heating, Air Conditioning and Refrigeration (HVAC) can offer you employment stability, plus the satisfaction of helping others save on expensive energy costs.
This is a highly in-demand career, and a degree will give you an edge over technicians without it.
That's why they designed their HVAC programs to be more than just a skills training program.
Here, students will also get help in career development and customer engagement.
The school offers the following programs:
AAS in HVAC/R
Certificate in…

Residential HVAC
Industry Upgrade
Direct Digital Controls
Visit School Website

Address: 5675 S. Academy Blvd. Colorado Springs, CO 80906
Emily Griffith Technical College
About the School
Emily Griffith Technical College was founded in 1916 and is the higher education arm of Denver Public Schools.
The Technical College is the only post-secondary institution in Denver Public Schools (DPS) serving adults.
It serves concurrent enrollment high school students as well.
Its campus includes three state-of-the-art facilities in easily accessible downtown Denver, close to public transportation.
EGTC offers day and evening programs to fit your schedule.
Furthermore, EGTC offers one of the lowest tuition rates in Colorado.
Financial aid and scholarships are available to those who qualify.
Courses Offered
HVAC stands for heating, ventilation, and air conditioning.
Functioning HVAC systems are important for people to be comfortable in their homes or offices, and they can be essential for running and maintaining certain types of businesses like hospitals and data centers.
EGTC's hybrid program will give you hands-on experience building and maintaining all types of heating and refrigeration systems in our state-of-the-art learning laboratory.
You will gain skills in working with electrical control components, as well as in piping and fabrication.
Take classes two days a week and complete career-relevant projects at home.
Graduates use their certificate to work jobs such as the following:
HVAC Installers
HVAC service techs
HVAC design engineers
Other potential career paths include jobs with air conditioning supply companies, building contractors, building management companies, heating, and air conditioning contractors, hotel maintenance departments, retailers, wholesale supply houses.
Visit School Website

Address: 1860 Lincoln Street 6th Floor Denver, CO 80203
---
HVAC Schools by City in Colorado
See all schools in Colorado >