Placed right near the Rocky Mountains, Colorado Springs is a city that has a great atmosphere.
The business district from this city is in full bloom and it is one of the fastest-growing cities in the area.
The schools here offer excellent education and they are a great start for your career.
Sponsored Listings
HVAC Techs annual average salary in Colorado is $57,490 - ABOVE U.S. AVERAGE!
Lincoln Tech
Lincoln Tech is a great learning facility where you can easily start a new career. The school has a very modern campus and great learning facilities. The students that graduated here left some amazing feedback regarding the housing conditions and the day facilities. The students can easily access funding in order to start their studies and there are also many scholarships.
One of the best vocational specialties here is HVAC. The training program takes a very short time and after graduation, you will be able to take the certification exams. This program will teach you everything you need to know about this work field and you will be ready to start a new career.
Visit School Website

Address: 11194 E 45th Avenue Denver, CO 80239
IntelliTec College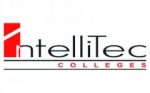 IntelliTec College is a great learning facility located in the beautiful city of Colorado Spring. The college has some of the most modern facilities in the whole area and the campus is very cozy and comfortable. The vocational programs here are great and starting a new career here is a great choice. The teachers here are very dedicated and the whole staff is involved in the training program of the student.
The HVAC technician specialty is one of the best in the work field. The program takes 18 months and focuses on hands-on skills and theoretical knowledge. Once you finish university you will be able to get into entry-level jobs without a problem.
Visit School Website

Address: 2315 East Pikes Peak Avenue Colorado Springs, CO 80909
Colorado Community Colleges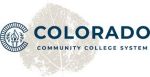 Colorado Community Colleges is an educational system that reunites 13 of the best colleges in the state. This system allows the students to easily find the school they desire and to choose the programs that will bring them the desired career. The schools receive good funding and because of that, there are many scholarships available and also financial aid.
Some of the best specialties here are vocational and among them, HVAC is one of the best. The study program is rather short and it will quickly prepare you for the desired career. After graduation, you will be able to get entry-level jobs in this developing field.
Visit School Website

Address: 5675 S Academy Blvd Colorado Springs, CO 80906
---
HVAC Tech Schools by City in Colorado
See all schools in Colorado >