Fort Collins is one of the largest, most beautiful, and developed cities in Colorado.
This amazing city has a very stable economy and it offers some of the best-paid jobs in the state.
The educational system is great and it provides excellent programs that will give you the career of your dreams.
Sponsored Listings
HVAC Techs annual average salary in Colorado is $57,490 - ABOVE U.S. AVERAGE!
Colorado Community Colleges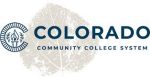 Professional and with a very stable educational standard, Colorado Community Colleges is a very large educational system that gives each student the environment and opportunities to start an amazing career. The programs are available in many of the locations and they are delivered using the smartest and most modern teaching strategies.
One of the best vocational programs in this system is HVAC thanks to the fact that it is a very requested job. In just a few months you will have all the skills to take on any job opportunity.
Visit School Website

Address: 3645 West 112th Avenue Westminster, CO 80031
Emily Griffith Technical College
Fun, dynamic, and with excellent programs, Emily Griffith Technical College will help you reach all your career dreams and full potential. The college has a very long history and it gained amazing experience and expertise over the years. With the contribution of great trainers, materials, and resources you will get all the tools to forge an amazing career.
The HVAC program at this college is just 10 months long and it includes the skills and information for any job option and contract. The tuition cost for this program is 9879 USD.
Visit School Website

Address: 1860 Lincoln Street Denver, CO 80203
Pickens Technical College
Pickens Technical College is the ultimate place to go if you want an education that works. The college is notorious for its amazing professors, teachers, and trainers and it will help you become an amazing professional in the field of your choice. The leisure activities are also great and you will have the time of your life while building your future.
HVAC training is amazing and it will help you get a great job in just a few months. The program can be done during daytime or nightime class and it will follow your needs and desires.
Visit School Website

Address: 500 Airport Blvd Aurora, CO 80011
Laramie County Community College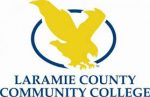 If you want to start a new career path and future, Laramie County Community College is the perfect place for you. The college has an amazing teaching strategy and dedication that will boost your education and skills in a short time. In a very short time, you wil manage to gather the needed skills and confidence to embrace a new and bright future.
The HVAC technician training is extraordinary in terms of quality and opportunities and it can be done in just a few months. The college will make sure that you pass the certification exam and that you find the perfect job upon graduation.
Visit School Website

Address: 1400 E College Dr Cheyenne, WY 82007
Ashworth College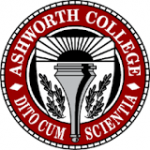 Come and discover one of the oldest, most dedicated, and professional places to start a new future. Ashworth College has a very open-minded and smart teaching strategy that is focused on the needs of the students and gives the needed flexibility to study while having a job. To achieve that, the college offers the option to study online instead of on-site learning.
The HVAC program includes the best classes and labs in the technology portfolio and it gives amazing job opportunities. The duration is very short but you will leave this college fully prepared for any job.
Visit School Website

Address: Online Cheyenne, WY 82001
---
HVAC Tech Schools by City in Colorado
See all schools in Colorado >