Fort Collins, CO has plenty of career-driven young individuals wanting to pursue an HVAC career.
One of the reasons they do so is because of the attractive salary.
Per Indeed, HVAC technicians can earn an average salary base of $$27.99 an hour.
So if you're like them, start your career by enrolling in an approved HVAC program.
We listed a few top HVAC schools for you below.
Sponsored Listings
HVAC Techs annual average salary in Colorado is $57,490 - ABOVE U.S. AVERAGE!
Front Range Community College - Larimer Campus
About the School
Front Range Community College has a proven track record of transforming lives.
Since 1968, it has worked to empower students and set them up for success—continuing to expand and evolve to meet the needs of its students and the changing economy.
At FRCC, you'll find a place where faculty and staff come together to help all students reach their education and career goals.
Learn more about our supportive and collaborative community and see why more students choose FRCC than any other community college in Colorado.
Courses Offered
Do you like fixing things and working with tools and gauges?
Do you want an in-demand career where you can work with your hands?
If so, FRCC's Associate of Applied Science (AAS) degree and certificates in HVAC/R (Heating, Ventilation, Air Conditioning & Refrigeration) might be for you.
FRCC has the only nationally accredited HVAC/R program in Colorado or Wyoming.
Its faculty brings extensive real-world experience with the latest equipment.
FRCC offers an Associate of Applied Science (AAS) degree and four certificates:
Residential Air Conditioning and Heating
Light Commercial Air Conditioning and Heating
Commercial Refrigeration
HVAC/R Fundamentals
FRCC will prepare you to enter the workforce and get a well-paying job in this thriving industry.
Visit School Website

Address: 4616 S. Shields Street Fort Collins, CO 80526
Pickens Technical College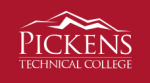 About the School
Pickens Technical College offers more than 25 certificate programs to adults and high school students as part of the Aurora Public Schools & the Colorado Community College System.
The College's goal is to provide students with the opportunity to acquire state-of-the-art skills, knowledge and work habits that will help them succeed in the workforce.
Upon completion of most programs students will receive a certificate and transcript that is transferable to any community college or area technical school/college in Colorado in their area of training.
Courses Offered
The Heating and Air Conditioning Service Technology Program prepares the student with entry-level residential skills required by employers in this industry.
It is industry-focused, with the student being given the opportunity to earn their EPA certification, administered by the ESCO Institute.
The Heating semester of the program consists of education in job safety, soldering and brazing, basic electricity, forced air gas furnace service, hydronic service, airflow problems, duct sizing, and troubleshooting gas-fired equipment.
Performance testing after repairs is emphasized. State-of-the-art Simutech computer simulation programs are used along with live equipment in the lab.
The Air Conditioning semester of the program consists of basic refrigeration, refrigerant recovery training, principles of A/C operation, heat pumps, further airflow problems, analysis, and troubleshooting the total system.
Performance testing after repairs is emphasized. State-of-the-art Simutech computer simulation programs are used along with living equipment in the lab.
An on-the-job internship program with Aurora Public Schools Maintenance Department is offered where students can get experience with accomplished HVAC Technicians.
Visit School Website

Address: 500 Airport Blvd. Aurora, CO 80011
Pikes Peak State College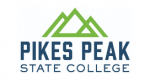 About the School
You come to Pikes Peak State College wanting more.
More than learning a skill.
More than earning a degree or certificate.
You come dreaming of a better life.
To help you get there, PPSC starts by reaching you where you are – physically, educationally, financially.
Three campuses and additional learning centers throughout Colorado Springs and many online options, along with day and evening classes, make PPSC adaptable to just about any lifestyle.
Meeting you where you are also means keeping within your budget.
With tuition less than half of the university counterparts' and millions of dollars in aid and scholarships available, PPSC should prove well within your financial reach.
Your specific path through Pikes Peak depends on your interests.
Its advisors and online tools can help you navigate its 150-plus degrees and certificate programs, turning your passions into something tangible, something extraordinary: a fulfilling and rewarding career.
Courses Offered
PPSC takes students' goals of a better future seriously.
A degree in Heating, Air Conditioning and Refrigeration (HVAC) can offer you employment stability, plus the satisfaction of helping others save on expensive energy costs.
This is a highly in-demand career, and a degree will give you an edge over technicians without it.
That's why they designed their HVAC programs to be more than just a skills training program.
Here, students will also get help in career development and customer engagement.
The school offers the following programs:
AAS in HVAC/R
Certificate in…

Residential HVAC
Industry Upgrade
Direct Digital Controls
Visit School Website

Address: 5675 S. Academy Blvd. Colorado Springs, CO 80906
---
HVAC Schools by City in Colorado
See all schools in Colorado >