Thanks to its recent development and business trends, Wichita, KS now has a booming HVAC industry.
Now, its HVAC technicians can earn an average hourly salary base range of $17.69 to $22.61 per Payscale.
So if you're interested in entering the industry, start by learning the trade through an approved HVAC program.
Below, you'll find a few HVAC schools in this city that you can check out.
Sponsored Listings
HVAC Techs annual average salary in Kansas is $51,270 - ABOVE U.S. AVERAGE!
Wichita Technical Institute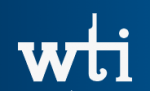 About the School
WTI has three campuses and is located in three states: Kansas (Wichita), Missouri (Joplin) & Oklahoma (Tulsa).
WTI offers vocational and technical programs to give students opportunities to start their careers.
Wichita Technical Institute is accredited by the Accrediting Commission of Career Schools and Colleges (ACCSC).
WTI Wichita is approved for operation by the Kansas Board of Regents.
WTI Tulsa is licensed by the Oklahoma Board of Private and Vocational Schools.
WTI Joplin is licensed by the Missouri Department of Higher Education.
WTI has been approved for veteran training.
Courses Offered
Anywhere there are hot summers, cold winters or a need for climate control in a building, there's a need for skilled heating, ventilation, air conditioning and refrigeration technicians.
In the Heating, Ventilation, Air Conditioning and Refrigeration program at WTI, you'll learn the skills you need to begin a successful career in this field.
It offers a blended learning environment.
Each course is a combination of on-campus and online experiences.
This provides the ideal balance of hands-on activity and convenience.
After completing this program, you'll be prepared to find work as a:
Installer
Heating, Ventilation, Air Conditioning and Refrigeration Technician
Appliance Repair Technician
Refrigeration Technician
Maintenance Technician
WTI's HVAC program prepares students for entry-level positions in the industry.
In this way, you can have the competencies to succeed as an HVAC technician.
Visit School Website

Address: 2051 S. Meridian Ave. Wichita, KS 67213
WSU Tech - City Center Campus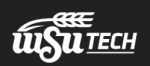 About the School
WSU Tech is a different kind of college, changing lives by training people for high-wage, high-demand jobs.
WSU Tech works hand-in-hand with employers to determine their job needs now and into the future, so its students graduate with the right skills.
WSU Tech operates multiple campuses.
Founded in 1965, WSU Tech now offers more than 100 degree and certificate programs in the areas of Aviation, Healthcare, Manufacturing, General Education/Business, and Design.
WSU Tech is accredited by the Higher Learning Commission and governed by the Kansas Board of Regents.
Many credits earned at WSU Tech are easily transferred to other colleges.
Courses Offered
WSU aims to change students' lives by training them for high-wage, high-demand jobs.
Their HVAC programs work alongside employers to equip students with the right skills necessary for their future careers.
The Climate & Energy Control Technologies program is a sequence of courses that prepares students for careers in the air conditioning industry.
Learning opportunities develop academic, occupational and professional knowledge and skills required for job acquisition, retention and advancement.
The program emphasizes a combination of air conditioning theory and practical application necessary for successful employment.
Program graduates receive the qualifications of an air conditioning technician.
The school offers the following programs:
AAS in Climate and Energy Control Technologies (HVAC)
Technical Certificate in Climate and Energy Control Technologies (HVAC)
Visit School Website

Address: 301 S. Grove Wichita, KS 67211
Salina Area Technical College
About the School
Salina Area Technical College meets employment needs of the region by providing a diverse community of learners with the technical and general education skills necessary for employment, personal growth and lifelong learning.
SATC is the college of choice for the region where students are equipped to succeed in the dynamic world of business and industry.
SATC values supporting individual goals that encourage students to learn, grow, collaborate, and innovate throughout their life.
Courses Offered
At Salina Tech, students learn to do just that with hands-on experience with a wide range of both new and legacy equipment including, furnaces, air conditioners, heat pumps, reach-in and walk-in coolers, ice machines and sheet metal equipment.
Students will take a wide range of classes ranging from HVAC fundamentals and safety, to compressor controls and troubleshooting.
Students who graduate from this program go on to pursue careers in a number of different areas.
Although many go on to work in the commercial and/or residential HVAC sector where the average salary can range anywhere from $40,000 to $45,000, some go on to start their own HVAC business and if successful, their annual income can be much higher.
From installation and repair, to compliance and troubleshooting, in just nine short months with Salina Tech's HVAC program, students gain the knowledge and skills they need to immediately start earning a great living in the HVAC sector.
Visit School Website

Address: 2562 Centennial Road Salina KS, 67401
---
HVAC Schools by City in Kansas
See all schools in Kansas >