As Louisiana's capital, Baton Rouge has a lot to offer to its growing HVAC industry.
For instance, HVAC technicians have an average hourly salary base range of $17 to $26 per Payscale.
So if you want to earn as much, you first need to learn the trade through approved HVAC programs.
Listed below are some of the top HVAC schools in the city that you can check out.
Sponsored Listings
HVAC Techs annual average salary in Louisiana is $51,100 - ABOVE U.S. AVERAGE!
Remington College - Baton Rouge Campus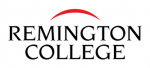 RC, through its professionalism and future-oriented teaching, wants students to receive HVAC training following the national skill standards.
That's why the program combines practical training and HVAC certification opportunities so students can become qualified HVAC professionals.
In addition, it helps keep their skills up-to-date with the latest industry standards for their employment.
Visit School Website

Address: 4520 S. Sherwood Forest Blvd. Baton Rouge, LA 70816
Fortis College - Baton Rouge Campus
Fortis believes in empowering people.
That's why their HVAC program aims to prepare students for entry-level employment as HVAC technicians.
Here, students will obtain the necessary skills to have a successful career in the industry.
Visit School Website

Address: 14111 Airline Hwy. Baton Rouge, LA 70817
Baton Rouge Community College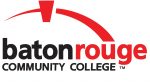 BRCC aims to serve students through quality education and training so they can realize their goals.
Their HVAC program aims to teach students the trade fundamentals, investing more in practical training.
In this way, they are more equipped and prepared to enter the workforce
Visit School Website

Address: 201 Community College Dr. Baton Rouge, LA 70806
ITI Technical College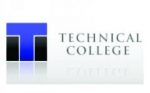 ITI believes in providing everyone with a better future.
Their HVAC programs are designed to train students in the skills and practices of today's HVAC industry.
The school offers the following programs:
AOS in Air Conditioning, Refrigeration, and Electrical Technology
Certificate in Air Conditioning and Electrical Technology
Visit School Website

Address: 13944 Airline Highway Baton Rouge, LA 70817
---
HVAC Tech Schools by City in Louisiana
See all schools in Louisiana >