Lafayette is a small city located in the south of the gorgeous Lousiana state.
It has some of the most picturesque layouts and it is considered one of the best places to live in the state.
In terms of schooling, the city offers many vocational schools that will offer great opportunities and facilities that will grant you amazing student life.
Sponsored Listings
HVAC Techs annual average salary in Louisiana is $42,738 - ABOVE U.S. AVERAGE!
Remington College
Remington College is a large and professional learning facility located in the beautiful city of Louisiana. It has many learning programs that will help you start a new career. The school is very modern and it offers many facilities and labs that will contribute to the learning experience of each student. The school also offers financial support and scholarships in order to help students get a good education.
Among the trades programs, you can find the HVAC technician specialty. It takes just 24 months to get your degree and after graduation, you can take the certification tests here. The program focuses on both hands-on and theoretical skills that will prepare you to be one of the best in your field.
Visit School Website

Address: 303 Rue Louis XIV Lafayette, LA 70508
Louisiana Community and Technical Colleges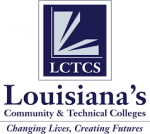 Louisiana Community and Technical Colleges is an educational institution that manages 13 colleges that have 2-year-long programs. The aim of this institution is to help the students get ready for work as fast as possible and at the highest standards. The colleges managed by it have great campuses that focus on student facilities and comfort. In terms of support, students can access counseling and financial aid in order to have quality student life.
The HVAC learning program takes just 2 years and after this, you will be fully prepared to enter the work field. The teachers focus on theory and hands-on labs in order to make sure that you have the knowledge and skills for your new future.
Visit School Website

Address: 1101 Bertrand Drive Lafayette, LA 70506
Blue Cliff College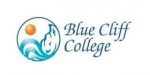 Blue Cliff College is one of the best places in Louisiana to start your vocational career. The school is well-known for its high standards of education and flexibility. There are many learning programs that can be done through day or evening classes in order to allow everyone to get an education. Financial aid is available for the eligible ones and the campus offers amazing student facilities.
The HVAC learning program has both a practical and theoretical side. The program is composed of 900 hours that can be done in 9 months at day learning program or in 12 months at the evening learning program. After graduation, the students can prepare here and also take the tests for the required certificates.
Visit School Website

Address: 120 James Comeaux Rd. Lafayette, LA 70508
---
HVAC Tech Schools by City in Louisiana
See all schools in Louisiana >