Located in one of the most beautiful areas in the Gulf of Mexic, New Orleans is famous for the non-stop nightlife and the amazing festivals.
The city has some of the most beautiful buildings and landscapes in the state and it is considered one of the best places to live in.
In terms of education, New Orleans offers amazing facilities and an atmosphere that will make your stay here amazing.
Sponsored Listings
HVAC Techs annual average salary in Louisiana is $42,738 - ABOVE U.S. AVERAGE!
Louisiana Community and Technical Colleges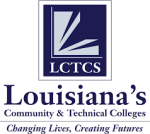 Louisiana Community and Technical Colleges manage some of the best colleges in the whole state of Louisiana. Its purpose is to help students choose their career path in a very easy and comfortable way. It is a very friendly and inclusive educational facility. Students from certain categories can apply for financial aid. The New Orleans campus is definitely the most fun and dynamic to live in given the personality of the city.
One of the most popular hands-on specialties here is HVAC. The school aims to prepare every student for a real-life job in the shortest amount of time. After graduation and receiving your certificates you will be ready to start your new career in this fast-growing industry.
Visit School Website

Address: 615 City Park Ave New Orleans, LA 70119
Louisiana Community and Technical Colleges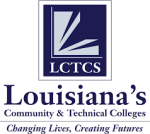 This educational system managed to gather some of the best vocational and theoretical colleges together. Louisiana Community and Technical Colleges as a system focus on aiding the students in discovering and pursuing their dream career in the shortest amount of time. This campus is one of the most modern and beautiful of them all and it will offer you a once in a lifetime experience.
The HVAC industry is constantly growing and this school is here to help you get in the work field as easy and fast as possible. The program will give you all the needed skills and knowledge to become one of the best in no time and to start your new future.
Visit School Website

Address: 3710 Paris Rd Chalmette, LA 70043
---
HVAC Tech Schools by City in Louisiana
See all schools in Louisiana >