Springfield has a growing job market that ensures the employability of HVAC technicians.
Here, they can earn an average hourly salary base of $25.21 per Indeed.
This high pay rate has attracted plenty of young individuals to enter the HVAC industry.
If you're one of them, check out the HVAC schools below to get started in your HVAC career.
Sponsored Listings
HVAC Techs annual average salary in Missouri is $52,920 - ABOVE U.S. AVERAGE!
Midwest Technical Institute - Springfield, MO Campus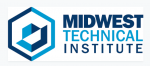 About the School
Midwest Technical Institute is an accredited vocational trade school offering alternatives to the traditional 4-year college.
MTI has 4 campus locations across Illinois and Missouri.
The Technical Institute caters to students interested in mechanical trades, allied health, cosmetology, or truck driving.
Courses Offered
MTI offers students career training programs that will help them succeed in the workforce.
Their HVAC program emphasizes giving students real-world experience and understanding of the trade.
You will learn the following:
Testing and installing various types of controls, motors, and fans
Identifying and diagnosing the sequence of operation of heat pump applications
Identifying and diagnosing the components of a refrigeration system
Installing and troubleshooting electric heating furnaces
Preparing for employment and certification exam review
And so, it teaches students real-life trade skills through hands-on, accelerated training from experienced instructors.
Visit School Website

Address: 3600 South Glenstone Outer Road Springfield, MO 65804
Ozarks Technical Community College - Springfield Campus
About the School
Ozarks Technical Community College was established in 1990 when Springfield residents voted to create a community technical college.
OTCC's values include quality, opportunity, accessibility, learning, inclusion, innovation, community, respect, integrity, and personal growth.
The Community College offers its students programs and courses in technical and general education.
Courses Offered
OTC provides students with accessible and quality career training programs for their future.
Their HVAC programs train students in trade skills and knowledge so they can perform HVAC work proficiently.
The school offers the following programs:
AAS in Heating, Refrigeration, and Air Conditioning
Certificate of Achievement in Heating, Refrigeration, and Air Conditioning
You will learn the following:
Refrigerants and refrigerant handling
Residential heating and air conditioning,
Air distribution systems
The A.A.S. degree provides students with a more comprehensive coursework while the certificate program is for those seeking a faster route to graduation.
Visit School Website

Address: 1001 E. Chestnut Expressway Springfield MO 65802
State Technical College of Missouri
About the School
State Technical College of Missouri is one of the first institutions of higher education in Missouri.
STCM is an associate degree and certificate granting institution with open/selective enrollment in technical programs and courses using traditional and emerging technology.
The Technical College aims to provide its students love for lifelong learning in the technical trades and general education.
Courses Offered
At STCM, they are proud to say that HVAC stands for Highly Valued Awesome Career.
You will learn the following:
Installing, servicing, and repairing all HVAC systems
Maintaining geothermal ground source heat pumps and variable refrigerant volume systems
They have a hands-on approach with summer internships that will enable you to become certified 4 HVAC Excellence Employment Readiness areas.
In this way you will learn all the knowledge and skills to grow and thrive in the HVAC industry.
Visit School Website

Address: One Technology Drive Linn, MO 65051
Jefferson College
About the School
Jefferson College was established in 1963 when Jefferson County voters gave their approval for its creation.
The College continually serves its community through quality learning opportunities that empower individuals to achieve their goals.
It strives to inspire the community to develop and engage in innovative learning experiences in a supportive and inclusive environment.
Courses Offered
Jefferson College offers training program in HVAC with the knowledge that the industry is rapidly growing.
Its students can graduate with the certificate or Associate of Applied Science degree in HVAC.
You can work as an HVAC installer, maintenance mechanic, or sheet metal worker.
Its HVAC training program is accredited by HVAC Excellence, which means that the program meets or exceeds the standards of the industry.
Visit School Website

Address: 1000 Viking Drive Hillsboro, MO 63050
East Central College
About the School
East Central College empowers and enriches the community through high-quality education.
The College aims to be a leader in higher education, inspiring academic excellence and driving community development.
It strives to provide the highest ethical and professional standards of conduct and quality education exemplified by a transformative and empowering student experience.
Courses Offered
East Central College offers training programs in HVAC/R through a certificate specialization or an Associates of Applied Science.
You will learn the basics in installation, maintenance, and repair.
The College offers two tracks in HVAC/R including a Day and Evening part-time option.
If you are looking to have a career in HVAC/R, look no further than training in the HVAC/R program of East Central College.
Visit School Website

Address: 1964 Prairie Dell Road, Union, MO 63084
---
HVAC Schools by City in Missouri
See all schools in Missouri >