Springfield is a fun, dynamic, and friendly place to live, work, and study in Missouri.
The economy and business sector are amazing and they offer great jobs and opportunities.
The educational system is excellent and there are many high-quality colleges in this city.
Sponsored Listings
HVAC Techs annual average salary in Missouri is $52,920 - ABOVE U.S. AVERAGE!
Midwest Technical Institute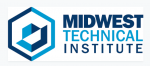 At Midwest Technical Institute you will find the best teachers, resources, and equipment in the whole state. The institute is famous in Missouri for the fact that it offers some of the best programs suitable for the current trends of the industries and job market. The college has very professional and dedicated teachers that will help you with everything you need.
The HVAC program is excellent and it can be finished in just 9 months. The technician diploma takes 28 credits and the classes are available in daytime and evening classes.
Visit School Website

Address: 3600 South Glenstone Avenue Springfield, MO 65804
Ozarks Technical Community College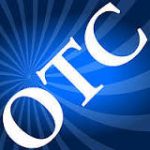 Ozarks Technical Community College is the perfect place to start a new career in the technical field. The college has some of the most modern and well-equipped classes, labs, and practice areas. The curriculum is updated each year to provide the students with the best possible education and formation. Besides, the college also has an awesome campus.
In terms of opportunities, the HVAC program will give you an amazing job at the end of your studies. In a matter of a few months, you will be ready to brace the state exam and any future contract.
Visit School Website

Address: 1001 E. Chestnut Expressway Springfield, MO 65802
---
HVAC Tech Schools by City in Missouri
See all schools in Missouri >