Madison is a very modern, developed and amazing place to live and work in Wisconsin.
The city has an amazing economy and it will provide you some of the best jobs.
The schools are also excellent and you will quicly find the perfect program for your career dreams.
Sponsored Listings
HVAC Techs annual average salary in Wisconsin is $46,326 - ABOVE U.S. AVERAGE!
Wisconsin Technical College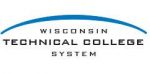 Wisconsin Technical College is a modern, developed, and friendly place to start your career. The college is well-known for its amazing teachers and trainers and it will provide you some of the best materials, resources, and classes in the whole state. The curriculum for each program is updated each year to provide you the best skills and education.
The HVAC program is simply amazing and it will give you skills and knowledge for a lifetime. In a matter of just a few months, you will learn all the skills and knowledge to enter this hot field.
Visit School Website

Address: 1701 Wright St Madison, WI 53704
Rockford Career College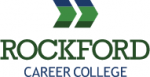 At Rockford Career College you will find the best guidance and education for your future career. The college is focused on real-life skills and knowledge that will boost your career or help your upgrade the one you already have. All the programs are designed to give you the confidence, knowledge, and skills to leave this college as a proud alumnus.
One of the best programs at Rockford is HVAC and it takes just a few months to complete. The college has the best trainers that will give you skills, training, and knowledge for a lifetime.
Visit School Website

Address: 1130 S Alpine Rd Rockford, IL 61108
Blackhawk Technical College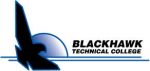 If you are looking for a place to take your skills and knowledge to the career level, then Blackhawk Technical College is the perfect place for you. The college is very proud of its amazing labs, equipment, and materials and it also provides the best teachers and trainers in the whole state. The programs are comprehensive and short, providing you a new career in a short time.
The HVAC program is short and very dynamic. The industry is in full development and it seeks new experts every day. In a few months of intensive training, you will be ready for any project or challenge.
Visit School Website

Address: 6004 County Road G Janesville, WI 53546
---
HVAC Tech Schools by City in Wisconsin
See all schools in Wisconsin >