Milwaukee, thanks to its well-developed economy, can provide great employment opportunities to HVAC technicians.
Here, they can earn an average salary base of $27.73 an hour per Indeed.
So if you want to earn that much, you must enroll in an approved HVAC program to learn the trade.
Below, you'll find a few HVAC schools that can help launch your career.
Sponsored Listings
HVAC Techs annual average salary in Wisconsin is $59,130 - ABOVE U.S. AVERAGE!
Milwaukee Area Technical College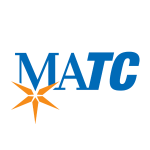 MATC offers technical-vocational programs to equip students for employment.
Their HVAC programs train students for the tasks they'll undertake in residential and commercial HVAC.
The school offers the following programs:
AAS in Air Conditioning, Heating, and Refrigeration Technology
Technical Diploma in Refrigeration, Air Conditioning, and Heating Service Technician
Visit School Website

Address: 700 W State St. Milwaukee, WI 53233
Gateway Technical College - Kenosha Campus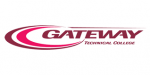 GTC aims to prepare students to attain their educational and career goals.
Their HVAC program trains students according to industry standards.
In this way, students will become qualified technicians capable of performing HVAC work.
Visit School Website

Address: 3520 30th Avenue Kenosha, WI 53144
Blackhawk Technical College - Advanced Manufacturing Training Center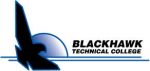 BTC ensures students have the competitive edge to make them desirable to potential employers.
Their HVAC programs equip students with the needed skills to efficiently perform various trade tasks.
The school offers the following programs:
AAS in Air Conditioning, Heating, and Refrigeration Technology
Diploma in Residential HVAC
Visit School Website

Address: 15 Plumb Street Milton, WI 53563
---
HVAC Tech Schools by City in Wisconsin
See all schools in Wisconsin >