Cincinnati has a booming job market offering some of the best opportunities to HVAC technicians.
Here, one can earn an average hourly salary base range of $18.67 to $39.95 per Payscale.
So if you want to earn that much, you must enroll in an approved HVAC program to learn the trade.
Below, you'll find a few HVAC schools in this city that you can check out.
Sponsored Listings
HVAC Techs annual average salary in Ohio is $52,710 - ABOVE U.S. AVERAGE!
Fortis College - Cincinnati Campus
About the School
Fortis is a post-secondary network of colleges and institutes that focuses on engaging its students in their pursuit of academic and professional goals.
Fortis offers course and programs that will prepare students for careers in nursing, healthcare, business and the skilled trades.
Its experienced faculty and staff provides hands-on learning to students that they will be able to apply in the real-world setting.
Courses Offered
Fortis believes in empowering people.
That's why their HVAC program aims to prepare students for entry-level employment as HVAC technicians.
You will learn from experienced instructors in both classroom and lab settings, so that you will be equipped to interact with and apply efficiently what you've learned in the real-world setting.
You will learn to do the following:
Use computerized diagnostics to manage and troubleshoot ventilation systems
Service and repair refrigeration, gas heat, heat pumps, and air conditioning systems
Maintain a safe, healthy, and comfortable environment across residential, commercial, and industrial spaces
Here, students will obtain the necessary skills to have a successful career in the industry.
Visit School Website

Address: 11499 Chester Road Suite 200 Cincinnati, OH 45246
Great Oaks Adult Education - Scarlet Oaks Career Campus
About the School
Great Oaks Career Campuses began in the 1970s to address the growing concern on young people being unprepared to enter the labor market to which Ohio responded by creating vocational school districts.
Ever since, the mission of Great Oaks is to be the first choice in providing relevant and valuable career training that will empower students and transform communities.
By creating an environment and providing resources that meet the evolving needs of learners, industry and its communities, Great Oaks ensures that its students and learners are able to successfully enter, compete and advance in their educational and career paths.
Courses Offered
GOAE aims to provide career training to support students' success.
Their HVAC program prepares students for the high demands of the industry.
Great Oaks Adult Education students of its HVAC program will learn the following concepts:
Concepts of electricity
Concepts of refrigeration
Installing and troubleshooting heating systems
Preventative maintenance
Troubleshooting refrigeration and air conditioning equipment,
Servicing/repairing refrigeration and air conditioning equipment,
Servicing and repairing heating systems
EPA Refrigerant Recovery Certification
Soldering and brazing
Proper use, care, and maintenance of tools
Fabrication of and installation of duct systems
IAQ -Indoor Air Quality
Employability and entrepreneurship skills
Training will focus more on troubleshooting and repair skills of the HVAC systems.
Visit School Website

Address: 303 Scarlet Oaks Drive Cincinnati, OH 45241
Butler Tech - LeSourdsville Campus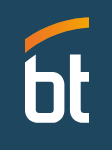 About the School
Butler Tech has always been transparent and purposeful since it started as a learning institution for students and learners in its vision of transforming the lives of the people and communities it serves.
It carries out its mission by creating a learning environment that advocates for college preparation and career readiness for its students.
Butler Tech upholds the values of integrity, honesty, respect, collaboration, innovation, and exceptional performance for student success.
Courses Offered
BT focuses on real-life jobs and real-life skills to help students get into the workforce as fast as possible.
Their HVAC program is designed to produce qualified technicians for today's industry.
Butler Tech prides itself in being the only career and technical education school in the region to include refrigeration training for both homes and businesses.
Lectures and hands-on training will be provided on:
Complete systems repair
Installation, schematic reading, electrical theory
Refrigerant handling, systems diagnostics, and wiring and controls
As a student of Butler Tech's HVAC program, you will test and train for the following:
EPA 608
R410a
OSHA 30
Industry Competency Exam
As such, it focuses on giving students practical training to help them gain real-life experience in the trade.
Visit School Website

Address: 101 Jerry Couch Blvd. Middletown, OH 45044
---
HVAC Schools by City in Ohio
See all schools in Ohio >