Ohio's capital city, Columbus, has numerous developing companies that give job opportunities to HVAC technicians.
Because of this, they can potentially earn an average hourly salary base of $28.81 per Indeed.
This high pay rate is one of the reasons why young individuals get attracted to pursue HVAC careers.
So if you're one of them, consider enrolling in an HVAC school like the ones featured below.
Sponsored Listings
HVAC Techs annual average salary in Ohio is $52,710 - ABOVE U.S. AVERAGE!
Fortis College - Columbus Campus
Fortis believes in empowering people, something its graduates are incredibly thankful for.
That's why their HVAC program aims to prepare students for entry-level employment as HVAC technicians.
Here, students will obtain the necessary skills to have a successful career in the industry.
Visit School Website

Address: 4151 Executive Parkway Suite 120 Columbus, OH 43081
Columbus City Schools Adult and Community Education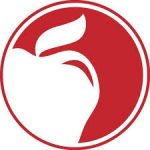 CCS-ACE commits to providing students with programs that empower them for success and lifelong learning.
Their HVAC programs are designed to help students acquire the skills they need to perform commercial work.
The school offers the following programs:
Complete HVAC/R
Gas Heat
Electrical
Light Commercial Air Conditioning
System Diagnostics and Troubleshooting
Visit School Website

Address: 270 E. State St. Columbus, OH 43215
Career and Technology Education Centers of Licking County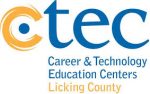 C-TEC offers career and technical programs to help students become qualified and skilled workers.
Their HVAC program is designed to prepare students for high-demand and high-pay careers in the industry
That's why training will focus on technical and hands-on jobs that technicians commonly encounter.
Visit School Website

Address: 150 Price Rd. Newark, OH 43055
Eastland-Fairfield Career Center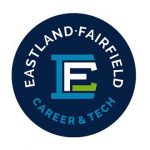 EFCC provides career and technical programs that prepare students for college and the workforce.
Their HVAC program ensures that students get the fundamental knowledge and skills they need for entry-level employment.
In addition, the program helps them prepare for the EPA certification exam.
Visit School Website

Address: 4300 Amalgamated Place Groveport, OH 43125
Knox Technical Center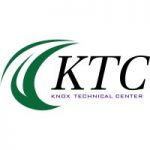 KTC aims to provide quality programs that prepare students for successful careers and lifelong learning.
Their HVAC program is designed to meet the demands of today's industry by utilizing the latest techniques and technologies.
As such, training will have lectures and hands-on lab experiences to ensure students are fully equipped for the HVAC work.
Visit School Website

Address: 306 Martinsburg Road Mount Vernon, OH 43050
---
HVAC Tech Schools by City in Ohio
See all schools in Ohio >