The "Gem City," Dayton, has a very stable economy that constantly grants new job opportunities.
HVAC technicians here can earn an average hourly salary base range of $14.50 to $26.79 per Payscale.
So if you want to earn that much, you must enroll in an approved HVAC program to learn the trade.
Below, you'll find a few HVAC schools in this city that you can check out.
Sponsored Listings
HVAC Techs annual average salary in Ohio is $52,710 - ABOVE U.S. AVERAGE!
Fortis College - Centerville Campus
About the School
Fortis is a post-secondary network of colleges and institutes that focuses on engaging its students in their pursuit of academic and professional goals.
Fortis offers course and programs that will prepare students for careers in nursing, healthcare, business and the skilled trades.
Its experienced faculty and staff provides hands-on learning to students that they will be able to apply in the real-world setting.
Courses Offered
Fortis believes in empowering people.
That's why their HVAC program aims to prepare students for entry-level employment as HVAC technicians.
You will learn from experienced instructors in both classroom and lab settings, so that you will be equipped to interact with and apply efficiently what you've learned in the real-world setting.
You will learn to do the following:
Use computerized diagnostics to manage and troubleshoot ventilation systems
Service and repair refrigeration, gas heat, heat pumps, and air conditioning systems
Maintain a safe, healthy, and comfortable environment across residential, commercial, and industrial spaces
Here, students will obtain the necessary skills to have a successful career in the industry.
Visit School Website

Address: 555 E. Alex Bell Road Centerville, OH 45459
Sinclair Community College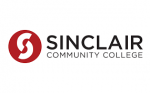 About the School
Sinclair Community College has been providing its students with in-demand skills in the specialized and technical areas of study for almost 134 years.
The Community College offers more than 300 degree and certificate programs at affordable tuition fees with more than 26,000 credentials earned by its students.
With its student-to-faculty ratio of nineteen-to-one and one of the lowest tuition fee rates in Ohio, Sinclair Community College provides excellent education with its hands-on approach that will help students achieve their academic and professional goals.
Courses Offered
SCC has always strived to help students graduate with the right skills to succeed in the workforce.
Their HVAC/R programs are focused on the needs of the students and the basic requirements of the industry and job market.
The school offers the following programs:
AAS in HVAC/R Technology
Technical Certificate in HVAC Light Commercial and Residential Service
As an HVAC/R student at SCC, you will learn the following:
Service, maintenance, installation, troubleshooting, commissioning, sizing, performance characteristics, and documentation processes for commercial HVACR systems and subsystems via the application of industry accepted techniques
Effective communication skills in a technical environment
Principles of mathematics, physics, chemistry, thermodynamics, psychometrics, and fluid mechanics to HVACR systems
Principles of environmental safety and health to HVACR system operation, maintenance, troubleshooting, and design
Visit School Website

Address: 444 West Third Street Dayton, OH 45402
Clark State College - Springfield Campus

About the School
Clark State Community College began in 1962 as the Springfield and Clark County Technical Education Program.
The mission of the Community College is to provide support to individuals and the community by removing financial barriers to improve student success.
CSCC believes strongly in the power of education to empower individuals and communities to build and support a strong, diverse workforce.
Courses Offered
CSC offers career training programs that prepare them for the workforce and industry credentials.
Their HVAC programs ensure that students are fully equipped for the various works of the trade.
The school offers the following programs:
ATS in HVAC/R
Departmental Certificate in HVAC/R
Successful graduates of CSC's HVAC program will be able to:
Explain thermodynamics, heat, fluids, and pressures for refrigeration and EPA compliance
Prescribe the procedures for making electrical measurements.
Diagnose and repair gas, electric, fuel oil furnaces and air conditioners – heat pump
Determine testing and analyzing instruments for troubleshooting and calculating the combustion process
Visit School Website

Address: 570 East Leffel Lane Springfield, OH 45505
Miami Valley Career Technology Center
About the School
Miami Valley Career Technology Center is one of 51 independently operated career technical centers offering educational programs to students and learners to build and support Ohio's workforce.
The Career and Technology Center provides professional development through a range of customizable services for students, employers, and the broader community.
MVCTC allows students to explore new areas and develop new abilities for either personal or professional reasons with affordable tuition fees and a friendly yet challenging learning environment.
Courses Offered
MVCTC helps students pursue their career plans and goals, guiding them toward the best programs.
Their HVAC/R program is designed to train students for the entry-level roles they'll take in the industry.
Successful graduates of MVCTC's HVAC/R program will be able to:
Know the necessary health and safety practices in the trade
Describe the sequence of operation of HVAC equipment
Read and use blueprints, design specifications, and manufacturer instructions
Fabricate sheet metal components for ductwork
Solder and braze fittings for necessary connections
 Perform an HVAC-R load calculation on a complete system
Properly use pipe cutters, benders, acetylene torches, voltmeters, thermometers, pressure gauges, and manometers
Diagnose problems, test and overhaul compressors, test relays and thermostats
Training will utilize the latest techniques and technology to ensure they have real-life experience in the trade.
Visit School Website

Address: 6800 Hoke Rd Englewood, OH 45315
Butler Tech - LeSourdsville Campus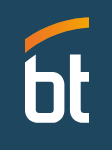 About the School
Butler Tech has always been transparent and purposeful since it started as a learning institution for students and learners in its vision of transforming the lives of the people and communities it serves.
It carries out its mission by creating a learning environment that advocates for college preparation and career readiness for its students.
Butler Tech upholds the values of integrity, honesty, respect, collaboration, innovation, and exceptional performance for student success.
Courses Offered
BT focuses on real-life jobs and real-life skills to help students get into the workforce as fast as possible.
Their HVAC program is designed to produce qualified technicians for today's industry.
Butler Tech prides itself in being the only career and technical education school in the region to include refrigeration training for both homes and businesses.
Lectures and hands-on training will be provided on:
Complete systems repair
installation, schematic reading, electrical theory
Refrigerant handling, systems diagnostics, and wiring and controls
As a student of Butler Tech's HVAC program, you will test and train for the following:
EPA 608
R410a
OSHA 30
Industry Competency Exam
As such, it focuses on giving students practical training to help them gain real-life experience in the trade.
Visit School Website

Address: 101 Jerry Couch Blvd. Middletown, OH 45044
Great Oaks Adult Education - Scarlet Oaks Career Campus
About the School
Great Oaks Career Campuses began in the 1970s to address the growing concern on young people being unprepared to enter the labor market to which Ohio responded by creating vocational school districts.
Ever since, the mission of Great Oaks is to be the first choice in providing relevant and valuable career training that will empower students and transform communities.
By creating an environment and providing resources that meet the evolving needs of learners, industry and its communities, Great Oaks ensures that its students and learners are able to successfully enter, compete and advance in their educational and career paths.
Courses Offered
GOAE aims to provide career training to support students' success.
Their HVAC program prepares students for the high demands of the industry.
Great Oaks Adult Education students of its HVAC program will learn the following concepts:
Concepts of electricity
Concepts of refrigeration
Installing and troubleshooting heating systems
Preventative maintenance
Troubleshooting refrigeration and air conditioning equipment,
Servicing/repairing refrigeration and air conditioning equipment,
Servicing and repairing heating systems
EPA Refrigerant Recovery Certification
Soldering and brazing
Proper use, care, and maintenance of tools
Fabrication of and installation of duct systems
IAQ -Indoor Air Quality
Employability and entrepreneurship skills
Training will focus more on troubleshooting and repair skills of the HVAC systems.
Visit School Website

Address: 303 Scarlet Oaks Drive Cincinnati, OH 45241
---
HVAC Schools by City in Ohio
See all schools in Ohio >