The coastal city of Fort Lauderdale is home to a growing community of HVAC professionals.
Here, they can earn an average salary base of $28.48 an hour per Indeed.
This high pay rate is one of the reasons why many young individuals want to become HVAC technicians.
To get started in learning the trade, enroll in an approved HVAC program.
We listed a few top HVAC schools below that you might want to check out.
Sponsored Listings
HVAC Techs annual average salary in Florida is $46,850 - ABOVE U.S. AVERAGE!
Atlantic Technical College - Arthur Ashe, Jr. Campus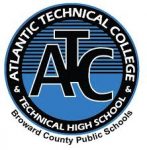 About the School
Located on a beautifully landscaped, thirty-acre campus in Coconut Creek, Florida, Atlantic Technical College is a public, secondary and post-secondary institution operating under the authority of the School Board of Broward County, Florida, and the Florida Department of Education.
It offers 35 challenging instructional programs in high wage, high skill and high demand occupations, a full complement of apprenticeship programs in 17 different  trades, adult academic programs for individuals looking to pursue their high school diplomas and/or improve English language skills and so much more.
All of the career and technical programs are aligned with state and national standards.
You will have the opportunity to earn industry-recognized credentials and articulated college credit to our state college system upon successful completion of your program.
Courses Offered
ATC aspires to help students build better futures.
So their HVAC program aims to prepare students for employment by teaching entry-level skills and knowledge.
The school offers the following programs:
750-hour HVAC/R
1,350-hour HVAC/R
Instruction includes classroom and lab experiences that enable the student to be job ready and become proficient in the installation, repair, and maintenance of domestic and commercial air conditioning, refrigeration and heating systems.
Heavy emphasis is placed on electrical systems and basic refrigeration cycles.
The Air Conditioning, Refrigeration & Heating Technology students receive instruction in layout and design of electrical system schematics, components and troubleshooting.
Visit School Website

Address: 1701 NW 23rd Avenue Fort Lauderdale, FL 33311
Broward College
About the School
Created by the Florida Legislature in 1959, Broward College has the second-largest enrollment within the Florida College System (FCS).
Broward College serves 56,000 students with the support of 4,000 full-time and part-time faculty and staff.
Broward College fulfills its mission each day, "transforming students' lives and enriching its diverse community through academic excellence, innovation, and meaningful career opportunities," by offering first-time college students, adult learners, and career professionals academic programs across eight career-related pathways.
Programs include specialized certificates, and two and four-year degrees. The College also offers non-degree training, workforce readiness, and an extensive list of continuing education curricula.
Courses Offered
BC empowers and engages students and faculty in fostering a learning-centered community.
HVACR is one of the most constant industries for new jobs, so there's no better time to join.
This course will prepare you for an entry-level role in the HVAC/R field.
You'll understand the basic requirements needed to earn a "work ready" certificate and start an apprenticeship.
This course is designed for students with little-to-no background in HVACR, so are no prerequisites to take this course.
However, it is recommended for students to have a high school diploma or GED.
The College's HVAC program will…
Prepare students for the entry-level role in the HVAC industry
Transform students into qualified HVAC technicians employers look for
Visit School Website

Address: 111 East Las Olas Blvd Fort Lauderdale, FL 33301
Florida Career College - Lauderdale Lakes Campus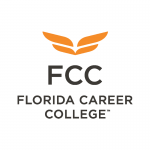 About the School
With over 35 years of industry experience, Florida Career College is committed to your success and helping you achieve your career goals.
FCC staff is like family, and every one of them is handpicked and it's FCC's mission to successfully prepare its graduates for new in-demand career opportunities.
The supportive faculty and staff are committed to helping you reaching your goals, even when challenges arise.
From help with finding the right career path to finding a potential employer after you graduate, FCC is committed to being your partner in success.
Courses Offered
Florida Career College's HVAC Technician Training Program will provide you with the knowledge and skills you need to begin an entry-level career as an HVAC Technician.
The HVAC Program will teach you how to service, install, maintain, troubleshoot, and repair HVAC and refrigeration systems.
The course also prepares you for two essential certifications: the EPA Section 608 Certification for Stationary Air Conditioning and Refrigeration and the Universal R-410A Certification.
So, if you're mechanically minded and enjoy working with your hands on residential and commercial systems, consider enrolling in FCC's HVAC Technician Program.
Its professional HVAC instructors will provide you with the foundational skills needed to earn a rewarding career as they prepare you for an entry-level HVAC technician position.
The great thing about the program is that it can be completed and an HVAC Diploma earned in as few as 10 months, allowing you to fast-track your career as an HVAC technician.
Furthermore, the program is hybrid, meaning students are taught via onsite classes and labs as well as online, making it easier than ever before for students to graduate from the program.
Visit School Website

Address: 3383 North State Road 7 Lauderdale Lakes, FL 33319
South Florida Academy of AC
About the School
South Florida Academy of Air Conditioning was started in 2010 to teach new HVAC technicians how to maintain, repair, and install central air-conditioning units for residential and light commercial customers.
Instruction is very hands-on and students will receive their national EPA certification and EPA card as well as a trade school diploma in residential and light commercial HVAC (185-hour HVAC course) or HVAC maintenance technician (60-hour HVAC course).
Courses Offered
SFAAC is an HVAC training center that aims to help students start a career in the HVAC industry.
Their program trains students in the necessary trade skills and knowledge in various entry-level positions.
Upon completion, they'll help students with job placement within their area of residence.
The school offers the following programs:
Diploma in Residential and Light Commercial HVAC
Diploma in HVAC Maintenance Technician
Visit School Website

Address: 3343 W. Commercial Blvd. Fort Lauderdale FL 33309
Florida Technical College - Pembroke Pines Campus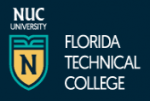 About the School
FTC was founded in 1982 to provide post-secondary training in specialized business fields.
Florida Technical College programs are exciting and dynamic, evolving over the years to meet the needs of students and the job marketplace.
At Florida Technical College, the faculty and staff strive to make each student feel special.
It does this this by providing individual attention, guidance and personalized career services.
It offers a supportive environment to aid learning as well as personal and professional growth.
Courses Offered
FTC provides a learning environment that meets the needs of students and the job marketplace.
The Heating, Ventilation, Air Conditioning, and Refrigeration (HVAC/R) Diploma Program prepares college students with the knowledge and necessary skills to develop efficient and safety-minded technicians that will be able to fill an entry level position in the heating, ventilation, and air conditioning field.
In addition, they will acquire the training and necessary skills, to perform installation tasks, service, and repairs for commercial and residential heating, refrigeration, and air conditioning equipment.
That's why their HVAC/R programs ensure that students…
Learn the trade skills and knowledge in performing HVAC/R work
Develop efficient and safety-minded characteristics, which are helpful in the field
The school offers the following programs:
Diploma in HVAC/R (English and Spanish)
Diploma in HVAC/R with Programmable Logic Controllers (English and Spanish)
Visit School Website

Address: 12520 Pines Blvd. Pembroke Pines, FL 33027
Sheridan Technical College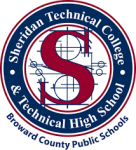 About the School
Sheridan Technical College aims to promote excellence in academic, career and technical studies in order to prepare students to enter and remain competitive in a global workforce.
It ensures an optimal teaching and learning environment which sets high expectations and enables all students to reach their maximum potential.
The Technical College integrates human, physical, and technological resources to obtain educational excellence.
Courses Offered
Air Conditioning, Refrigeration and Heating is a high demand career field.
The programs train students for employment as heating, air conditioning, and refrigeration mechanics or air conditioning installer-servicers.
Instruction and laboratory activities include planning, installing, testing, and servicing of A/C, refrigeration, and heating systems and components, taught on state-of-the-art equipment.
Students also learn troubleshooting electrical and mechanical components; testing, diagramming, and solving problems in A/C, refrigeration, and heating equipment; brazing and soldering tubing and piping; installing and servicing controls and components; electrical wiring; troubleshooting of electrical and mechanical systems; routine maintenance and service.
This program also offers EPA certification, comprehensive recovery, and recycling.
Visit School Website

Address: 5400 Sheridan St. Hollywood, FL 33021
---
HVAC Schools by City in Florida
See all schools in Florida >