Lakeland is a beautiful and developed city famous all over the state of Florida.
The state and city have a very strong economy and it provides excellent job opportunities.
The schools and colleges are excellent and you will have many interesting programs available.
Sponsored Listings
HVAC Techs annual average salary in Florida is $46,850 - ABOVE U.S. AVERAGE!
Southern Technical College
Southern Technical College is located in one of the most beautiful areas in Florida and it has the coolest and warmest teachers. The campus, classrooms, labs, and practice areas are very modern and you wil have exclusive access to student-friendly and modern resources. In certain cases, the college can also assist you with scholarships and financial guidance.
The HVAC technician program takes just 10 months to complete and it includes all the information and skills needed for this job. The course is accredited, giving you the chance to work all over the country.
Visit School Website

Address: 298 Havendale Blvd. Auburndale, FL 33823
Traviss Career Center
Modern, welcoming, and full of amazing opportunities, Traviss Career Center is the perfect place go if you want to start a new career. The center aims to provide you the best guidance and education and to help improve your future. The programs are designed to give you high-paid and requested jobs and to help you have a stable income.
A great career choice is HVAC, a hot and dynamic career choice. This program takes under 1 year to complete and to get the needed accreditation and the center will aid you during job hunting.
Visit School Website

Address: 3225 Winter Lake Rd Lakeland, FL 33803
D G Erwin Technical Center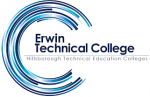 D. G. Erwin Technical Center is a key part of a very large and respected educational network and the go-to place for a vocational or technical career. You will be educated and trained by the best professionals in each field and have access to the best labs, classes, and resources. All the programs are recognized nation-wide, giving you great job opportunities.
Short, dynamic, and with an excellent teaching technique, the HVAC program is a very wise career choice. In a matter of months, you will become a skilled professional in a developing industry.
Visit School Website

Address: 2010 E. Hillsborough Avenue Tampa, FL 33610
Hillsborough Community College
The story of Hillsborough Community College started in 1968 and ever since it trained countless respected professionals and improved the lives of countless students. The college is very dedicated to helping each student find the perfect career choice and reach full potential. The campus life is amazing and you will make friends for a lifetime during your studies.
Short, comprised, and delivered by amazing trainers, the HVAC program is a great choice for your future. The college will make sure that you can take on any project and challenge yourself at the end of this short program.
Visit School Website

Address: 39 Columbia Drive Tampa, FL 33606
Ridge Career Center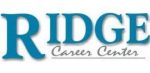 Ridge Career Center is part of a professional and respected educational alliance that is dedicated to providing the ultimate vocational and technical education. At this center, you will meet the most friendly and dedicated staff and teachers and you will have lots of advantages like exclusive access to materials and professional guidance.
The HVAC training is very intensive and well-designed and it will give you an extraordinary experience and targeted skills. The program is 750 hours lone and it will prepare you for the state certification and great job opportunities.
Visit School Website

Address: 7700 State Rd 544 Winter Haven, FL 33881
Westside Tech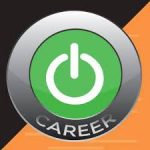 Westside Tech is one of the top-rated educational facilities in Florida to start your technical education. The institution has lots of generations of alumni that now are some of the best professionals in the technical and industrial field. The programs provided are short, intensive and they include modern skills, techniques, and everything you need for a successful career.
The HVAC program is 600 hours long and it can be finished in as little as 6 months. The tuition cost is around 3000 USD without materials and textbooks and the program starts each fall.
Visit School Website

Address: 955 E. Story Rd. Winter Garden, FL 34787
---
HVAC Tech Schools by City in Florida
See all schools in Florida >