Gainesville is a large and beautiful city in Florida and a great place to study.
The economy and business area are very developed and you will find many great job opportunities here.
The educational sector is excellent and you will quickly find the perfect program for your needs.
Sponsored Listings
HVAC Techs annual average salary in Florida is $46,850 - ABOVE U.S. AVERAGE!
Santa Fe College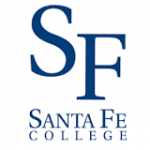 Santa Fe College is an excellent place to start a new career or to upgrade the one you already have. The college has a very integrative approach to education and you will find many theoretical and programs that are both modern and interesting. The college also has an amazing campus and cozy dorms that will provide you relaxation and fun.
The HVAC program is perfect for a successful career in the torid Florida summer. The program will teach you all the techniques, types of equippment and knowledge for an independent career.
Visit School Website

Address: 3000 Northwest 83rd Street Gainesville, FL 32606
---
HVAC Tech Schools by City in Florida
See all schools in Florida >