Located in one of the most beautiful areas in Florida, Jacksonville is one of the best places to study and live in the state. The city is located right near the ocean and the atmosphere here is pleasant and relaxed.
In terms of schools, Jacksonville is one of the best cities in Florida to start your education.
The schools here have multiple accreditations and the teachers are some of the most professional and warm.
Sponsored Listings
HVAC Techs annual average salary in Florida is $46,850 - ABOVE U.S. AVERAGE!
Tulsa Welding School Jacksonville
Tulsa Welding School is famous for being one of the largest welding schools in the country. This is the perfect place to prepare for a vocational career. The campus is one of the most fun and modern in the area and the students have a multitude of facilities they can access. Financial aid can also be accessed and the school aims to help every student get a new career.
There are many technical specialties here and HVAC is among the best. Being a primarily technical school, here you will learn all the skills needed for this job. More than that, after graduation you will have all the accreditations and certificates to start your new future as an HVAC technician.
Visit School Website

Address: 3500 Southside Boulevard Jacksonville, FL 32216
Florida Career College
With a history of more than 30 years, Florida Career College is dedicated to helping every student start a new career. The school offers many scholarships and financial aid opportunities in order to help everyone start a new future. The campus and facilities are very modern and the teachers here are very friendly and dedicated.
If you want to choose a vocational career here, HVAC is among the best. This is one of the fastest-growing industries in the country. The teachers will provide both technical and theoretical lectures that will help you get all the necessary skills for your career.
Visit School Website

Address: 6600-10 Youngerman Circle Jacksonville, FL 32244
Florida State College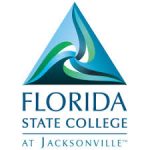 Florida State College is one of the most fun and diverse colleges in the state. It has many specialties, both theoretical and technical. The campus and facilities are designed to provide a great time for the students and a good learning place. The financial aid and scholarships here help countless students to kick-start their new career.
Among the technical specialties, HVAC is one of the most popular given the growing demand for technicians in this field. The learning program is well-rounded and designed to help you start your new career as fast as possible. Upon graduation, the students have the possibility to take tests to get all the certificates and the accreditations.
Visit School Website

Address: 501 W State St Jacksonville, FL 32202
---
HVAC Tech Schools by City in Florida
See all schools in Florida >