As a major city in Florida, Miami has a thriving community of successful HVAC professionals.
They can earn an average salary base of $28.56 an hour per Indeed.
The high pay rate has attracted many trade-skilled individuals to the HVAC industry.
If you're one of them, start your HVAC career by enrolling in an approved HVAC program.
We featured some top HVAC schools in and near Miami below that you can choose from.
Sponsored Listings
HVAC Techs annual average salary in Florida is $46,850 - ABOVE U.S. AVERAGE!
Florida Career College - Main Campus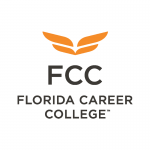 About the School
With over 35 years of industry experience, Florida Career College is committed to your success and helping you achieve your career goals.
FCC staff is like family, and every one of them is handpicked and it's FCC's mission to successfully prepare its graduates for new in-demand career opportunities.
The supportive faculty and staff are committed to helping you reaching your goals, even when challenges arise.
From help with finding the right career path to finding a potential employer after you graduate, FCC is committed to being your partner in success.
Courses Offered
Florida Career College's HVAC Technician Training Program will provide you with the knowledge and skills you need to begin an entry-level career as an HVAC Technician.
The HVAC Program will teach you how to service, install, maintain, troubleshoot, and repair HVAC and refrigeration systems.
The course also prepares you for two essential certifications: the EPA Section 608 Certification for Stationary Air Conditioning and Refrigeration and the Universal R-410A Certification.
So, if you're mechanically minded and enjoy working with your hands on residential and commercial systems, consider enrolling in FCC's HVAC Technician Program.
Its professional HVAC instructors will provide you with the foundational skills needed to earn a rewarding career as they prepare you for an entry-level HVAC technician position.
The great thing about the program is that it can be completed and an HVAC Diploma earned in as few as 10 months, allowing you to fast-track your career as an HVAC technician.
Furthermore, the program is hybrid, meaning students are taught via onsite classes and labs as well as online, making it easier than ever before for students to graduate from the program.
Visit School Website

Address: 1321 SW 107 Ave. Suite 201B Miami, FL 33174
South Florida Institute of Technology
About the School
South Florida Institute of Technology is the perfect solution for those people who want to achieve more with their lives through education and training.
South Florida Institute of Technology's goal is to support the student's challenges and needs.
It provides the education, training, and supportive services that its students require to stay in school and succeed.
Likewise, since it knows that students need to fulfill other aspects of their life too, the school has developed flexible class schedules that meet students' busy schedules.
Besides, most of its programs are taught one class at a time in order to let students really focus on learning the material.
Courses Offered
The Refrigeration and A.C. Repair Technician program is designed to train students for an entry-level position in the air conditioning / refrigeration industry.
The program includes a theoretical and a hands-on course in the installation, basic, design, maintenance, and repair of residential and commercial refrigeration, air condition, and heating equipment along with office fundamentals.
This consists of a skill-oriented program where the student is introduced to the fundamentals of refrigeration, principles, and application of electricity, operation and function of air condition systems.
This program will also cover refrigeration systems, and commercial refrigeration.
The student must have a High School Diploma or its recognized equivalent (GED).
Visit School Website

Address: 720 NW 27 Ave. 2nd Floor Miami, FL 33125
CBT Technology Institute - Main Campus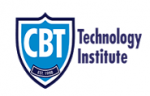 About the School
CBT Technology Institute is a higher education and premier technical school based in Miami, Florida, that seeks to provide affordable career training with a focus on preparing the community for technology and science careers.
It focuses in programs that provide both education and true hands-on experience in modern lab environments, in order to keep up with today's fast paced world and the need in the community to prepare and be ready for current and sought-after careers.
As a fully-certified vocational and trade school in Miami, FL, it is prepared to give students the technical skills that can help them get a job directly related to the field they studied.
The students graduate fully trained and ready to work in their industry of choice.
It offers degree and diploma programs in Allied Health, Business Administration, Computer Networking, and Trade fields (Electricity and Air Conditioning).
Courses Offered
The Miami HVAC school's 2-year degree program in A/C Refrigeration Technology will provide you with the skills and experience necessary to gain mid-level employment as an HVAC technician.
The high-quality classroom instruction and hands-on training course – available in both English and Spanish – will prepare you to work in a variety of settings – indoor, outdoor, residential, and commercial.
The HVAC school's 2-year program will teach you the basics of how to install, repair, and maintain a variety of equipment in various settings, and you will also complete several HVAC training courses dedicated to teaching you the concepts of green technologies, sustainable HVAC practices, and alternative energy.
Their hands-on training will give you the chance to discover which area may best suit your abilities.
Visit School Website

Address: 8230 West Flagler Street Miami, FL 33144
Lindsey Hopkins Technical College
About the School
The mission of Lindsey Hopkins Technical College is to empower students to achieve their career goals and to develop their ultimate potential.
Lindsey Hopkins Technical College aims to be a showcase institution.
Its administration, faculty, and staff, united in purpose, provide its student body with the most advanced career/technical and academic education.
Courses Offered
The Heating, Ventilation, Air-Conditioning/Refrigeration program provides classroom and laboratory (hands-on experiences that enable students to become proficient in the installation, repair, and maintenance of air conditioning, refrigeration, and heating systems).
The laboratory contains a variety of residential central air conditioning units and industry simulators.
Content also includes basic supervisory skills, use and care of hand tools, power tools, specialized tools and equipment, and use of current industry standards, practices, and techniques.
The course/program also provides supplemental training for persons previously or currently employed in these occupations.
Visit School Website

Address: 750 NW 20th St. Miami, FL 33127
Miami Lakes Educational Center
About the School
Miami Lakes Educational Center includes approximately 1,200 students organized into six rigorous, career-themed academies:  Cambridge, Communications, Entrepreneurship, Health Science, Information Technology, and Applied Technology.
In each, the instructional program is designed around the integration of traditional academic learning with career technical courses.
In most instances, its high school students earn a high school diploma, Occupational Completion Point (OCP) certificate(s), college credits, and industry certification(s), by the time they complete 12th grade.
The mission of Miami Lakes Educational Center is to create a highly qualified future workforce by offering state-of-the art academic, career and technical education to all generations within the community.
Courses Offered
MLEC provides career training opportunities to secondary and post-secondary students so they can have rewarding careers.
Their HVAC program trains students through simulated real-world applications to thoroughly learn the trade.
This program requires students to possess strong math and reading skills to help design, manufacture, install, and maintain climate-control equipment.
The classroom is a hands-on learning laboratory that simulates real-world applications.
Certification(s) include: Air Conditioning Service Technician.
Visit School Website

Address: 5780 NW 158th St. Miami Lakes, FL 33014
---
HVAC Schools by City in Florida
See all schools in Florida >