As a major city in Florida, Miami has a thriving community of successful HVAC professionals.
They can earn an average salary base of $28.56 an hour per Indeed.
The high pay rate has attracted many trade-skilled individuals to the HVAC industry.
If you're one of them, start your HVAC career by enrolling in an approved HVAC program.
We featured some top HVAC schools in and near Miami below that you can choose from.
Sponsored Listings
HVAC Techs annual average salary in Florida is $46,850 - ABOVE U.S. AVERAGE!
Florida Career College - Main Campus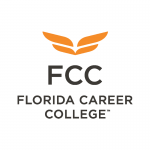 FCC aims to prepare students for new in-demand career opportunities.
So their HVAC program is designed to…
Train students in the necessary skills and knowledge of the HVAC trade
Prepare students for the EPA certification
Visit School Website

Address: 1321 SW 107 Ave. Suite 201B Miami, FL 33174
Miami Dade College - North Campus

MDC aims to provide students with quality education to aid their success and enrich the community.
Their HVAC apprenticeship program is in partnership with state-approved apprenticeship sponsor agencies.
As such, they can provide on-the-job training so students can learn real-life industry applications.
Visit School Website

Address: 11380 NW 27th Ave. Miami, FL 33167-3495
South Florida Institute of Technology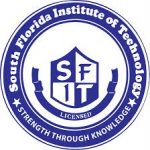 SFIT aims to help students achieve more through quality education and training.
Their HVAC program is a skill-oriented program where students train in the trade fundamentals.
In this way, students get thoroughly prepared for entry-level roles in the industry.
Visit School Website

Address: 720 NW 27 Ave. 2nd Floor Miami, FL 33125
CBT Technology Institute - Main Campus
CBT provides affordable career-focused training programs to students.
Their HVAC programs are designed to equip students with the skills and knowledge for entry-level positions.
The school offers the following programs:
AS in AC and Refrigeration Technology
Diploma in AC and Refrigeration Technology
Visit School Website

Address: 8230 West Flagler Street Miami, FL 33144
Lindsey Hopkins Technical College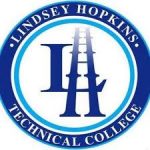 LHTC believes that with advanced career and technical education, students can reach their full potential for success.
Their HVAC program is designed to help students develop the competencies needed for the trade.
Also, they give supplemental training for HVAC professionals wanting to refresh or upgrade their skills.
Visit School Website

Address: 750 NW 20th St. Miami, FL 33127
Miami Lakes Educational Center
MLEC provides career training opportunities to secondary and post-secondary students so they can have rewarding careers.
Their HVAC program trains students through simulated real-world applications to thoroughly learn the trade.
Also, they prepare students for the required professional certifications.
Visit School Website

Address: 5780 NW 158th St. Miami Lakes, FL 33014
Futura Career Institute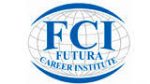 FCI provides students with practical alternative education that will help them excel in their chosen fields.
Their HVAC program trains students in the trade fundamentals necessary for entry-level roles.
Upon completion, students will have the competencies they need to advance in the industry.
Visit School Website

Address: 4512 West 12th Avenue Hialeah, FL 33012
---
HVAC Tech Schools by City in Florida
See all schools in Florida >