Tampa, FL has a bustling business center, allowing HVAC technicians to grab more job opportunities.
According to Indeed, they can earn an average salary base of $24.43 an hour.
This pay rate has attracted many young individuals to the industry.
So if you're one of them, the best way you can learn the HVAC trade is to enroll in an approved HVAC program.
We featured some of the best HVAC schools in and near the city that you can consider.
Sponsored Listings
HVAC Techs annual average salary in Florida is $46,850 - ABOVE U.S. AVERAGE!
Florida Career College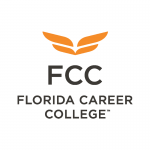 About the School
With over 35 years of industry experience, Florida Career College is committed to your success and helping you achieve your career goals.
FCC staff is like family, and every one of them is handpicked and it's FCC's mission to successfully prepare its graduates for new in-demand career opportunities.
The supportive faculty and staff are committed to helping you reaching your goals, even when challenges arise.
From help with finding the right career path to finding a potential employer after you graduate, FCC is committed to being your partner in success.
Courses Offered
Florida Career College's HVAC Technician Training Program will provide you with the knowledge and skills you need to begin an entry-level career as an HVAC Technician.
The HVAC Program will teach you how to service, install, maintain, troubleshoot, and repair HVAC and refrigeration systems.
The course also prepares you for two essential certifications: the EPA Section 608 Certification for Stationary Air Conditioning and Refrigeration and the Universal R-410A Certification.
So, if you're mechanically minded and enjoy working with your hands on residential and commercial systems, consider enrolling in FCC's HVAC Technician Program.
Its professional HVAC instructors will provide you with the foundational skills needed to earn a rewarding career as they prepare you for an entry-level HVAC technician position.
The great thing about the program is that it can be completed and an HVAC Diploma earned in as few as 10 months, allowing you to fast-track your career as an HVAC technician.
Furthermore, the program is hybrid, meaning students are taught via onsite classes and labs as well as online, making it easier than ever before for students to graduate from the program.
Visit School Website

Address: 9950 Princess Palm Ave. Suite 100 Tampa, FL 33619
Hillsborough Community College - Dale Mabry Campus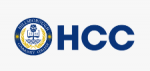 About the School
Founded in 1968, HCC is currently the fifth largest community college in Florida's State College System, serving more than 42,000 students each year at its five campuses, three centers and online platform.
HCC offers more than 200 academic options including the associate in art and associate in science degrees, college credit certificates, postsecondary adult vocational certificates, advanced technical diplomas and certificates, as well as continuing education and lifelong learning courses.
HCC transforms lives by providing open access to an exceptional teaching and learning environment that inspires students to contribute to the local community and global society.
Courses Offered
HCC aims to provide an exceptional learning environment that drives students toward becoming contributing members of the community.
Their HVAC apprenticeship program trains students in real-life HVAC work, along with classroom instruction.
The HCC apprenticeship programs are part of a federally structured training system in which the apprentice works full-time during the day for a sponsoring employer learning the skills of the trade, and completes classroom related instruction in the evening or on weekends.
There are no tuition or fees for the classroom related instruction.
The apprentice may incur some costs for tools, books, and materials needed for the trade.
As a result, they provide a well-rounded program that integrates students' skills and knowledge into the industry.
Visit School Website

Address: 4001 W Tampa Bay Blvd. Tampa, FL 33614
Erwin Technical College
About the School
Erwin Technical College produces quality, productive team members for the workforce and for the community.
ETC empowers students to take ownership of their education and educates students to be highly-trained, productive members of society.
The Technical College provides an environment for the achievement of higher education, focusing on technology, job preparation and personal growth.
Courses Offered
ETC's HVAC program is designed to prepare students for employment or advanced industry.
This program is a combination of classroom instruction, hands-on lab work and independent study to give the basics in the installation and repair of equipment.
The program emphasis includes troubleshooting and repair of air conditioning, heating, and refrigeration equipment.
Refrigerant recovery and recycling are also stressed to comply with the CFC requirements.
Students should elect to take the CFC Certification test, which may be arranged through the school.
Testing fees are the student's responsibility. CFC certification is required by the EPA for employees that work with refrigerants.
This test is a requirement for graduation and gives students a competitive advantage when seeking employment.
Graduates are qualified to become a service technician, mechanic, or installer.
There is also an opportunity to become a business owner.
Visit School Website

Address: 2010 E. Hillsborough Avenue Tampa, FL 33610
American Vocational Academy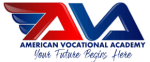 About the School
The mission at American Vocational Academy is to develop a quality, skilled workforce to meet the growing demands of the trades industry.
AVA believes that in doing so it is helping to build this Great Nation's hope and future one class, one student at a time.
Its focus is first and foremost toward the success of each individual student.
Its goal and passion is to equip them with the right tools, trade knowledge and life skills.
American Vocational Academy also takes great pride in striving to provide businesses with the very best skilled laborers possible.
Courses Offered
AVA produces a highly-skilled workforce that meets the growing demands of the trade industries.
Their HVAC programs allow students to train in real-life HVAC work alongside seasoned technicians.
From system diagnostics and HVAC system troubleshooting, to component replacements such as blower motors, evaporator and condenser coils, and compressors, to basic preventive maintenance performance, these students are exposed to it all many times over both in the classroom and in the field.
In this way, students get the exposure they need to understand the field they're entering.
The school offers the following programs:
Scrap for Scholarships Program
Tech to Tech Program (Ride Along)
OJT Employer Assist Program
The Contractor's Corner (contractors only)
Visit School Website

Address: 5077 Fruitville Rd. Ste. 109 #122 Sarasota, FL 34232
Manatee Technical Institute - Main Campus

About the School
The mission of Manatee Technical College is to produce highly skilled individuals and resourceful leaders through collaborative education to meet the ever-changing needs of its communities and the workforce.
For over 50 years, Manatee Technical College has proudly served its students by offering outstanding educational experiences leading to great careers, while providing a skilled workforce for business and industry in Manatee County and the surrounding areas.
To meet the demand for training, MTC has expanded its offerings to include over 50 career prep programs – the largest selection of programs offered in the state of Florida.
Career options include programs in the areas of Health Science, Business Technology, Construction Services, Transportation, Digital Technology, Public Service, Culinary Arts, Manufacturing, and Information Technology,
Many programs can be completed in a year or less and each focuses on training students for better job and providing business and industry with a skilled, professional workforce.
Courses Offered
The purpose of the HVAC/R program is to prepare students for employment or advanced training in the heating, ventilation, air-conditioning/refrigeration (HVAC/R) industry.
The student should obtain EPA certification prior to leaving school in order to be employed in any job that requires work with refrigerants.
This program focuses on broad, transferable skills, stresses the understanding of the heating, air-conditioning, refrigeration and ventilation industry and demonstrates elements of the industry such as planning, management, finance, technical and production skills, the underlying principles of technology, and health, safety and environmental issues.
This program offers a sequence of courses that provides coherent and rigorous content aligned with challenging academic standards and relevant technical knowledge and skills needed to prepare for further education and careers in the Architecture and Construction career cluster.
The program provides technical skill proficiency and includes competency-based applied learning that contributes to the academic knowledge, higher-order reasoning and problem-solving skills, work attitudes, general employability skills, technical skills, and occupation-specific skills, and knowledge of all aspects of the Architecture and Construction career cluster.
Visit School Website

Address: 6305 State Road 70 East Bradenton, FL 34203
Marchman Technical College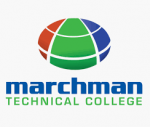 About the School
Fred K. Marchman Technical College (MTC) has been offering academic and technical training to the Pasco County community and surrounding areas since 1984.
Fred K. Marchman Technical College provides student-centered learning guided by the needs of business to provide knowledge and skills necessary for today's workforce.
Marchman Technical College provides a skilled, professional and competent workforce that contributes to an economically prosperous community.
Courses Offered
MTC provides students with the education and training they need to succeed and reach their goals.
The Heating, Ventilation, Air-Conditioning/Refrigeration Program includes classroom and shop instruction in the basic principles of air conditioning and refrigeration that apply to commercial and residential systems.
Students entering this program will develop the basic knowledge and skills for entry level employment as installers or mechanics in the air conditioning, refrigeration and heating industry or provide supplemental training for persons previously or currently employed in this occupation.  Both classroom and laboratory work will be necessary for completion of the program.
Students will become acquainted with the overall industry and learn the latest employability skills.
As such, students can have the chance to understand the industry while learning the latest job skills.
Visit School Website

Address: 7825 Campus Drive New Port Richey, FL 34653
---
HVAC Schools by City in Florida
See all schools in Florida >