Tallahassee, FL has a very healthy economy, creating a stable job market for HVAC technicians.
Here, they can earn an average salary base of $22.23 an hour per Indeed.
If you want to earn that much, enroll first in an approved HVAC program in order to learn the trade.
Below, you'll find a few HVAC schools in this city that you can check out.
Sponsored Listings
HVAC Techs annual average salary in Florida is $46,850 - ABOVE U.S. AVERAGE!
Lively Technical Center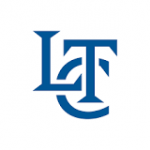 LTC provides vocational education and training in the hope that students can obtain employment and earn a living.
Their HVAC programs are designed to prepare students for employment through advanced training.
In this way, students can develop the competencies needed for entry-level roles in the industry.
The school offers the following programs:
Certificate in HVAC/R Level I
Certificate in HVAC/R Level II
Visit School Website

Address: 500 N. Appleyard Dr. Tallahassee, FL 32304
Tallahassee Community College
TCC wants to become students' college of choice, so they offer students the chance to pave their future with them.
Their HVAC programs aim to prepare students for employment and certification, learning trade skill sets effectively.
The school offers the following programs:
Certificate in HVAC/R Technology
Certificate in HVAC/R Apprenticeship
Visit School Website

Address: 444 Appleyard Drive Tallahassee, FL 32304
---
HVAC Tech Schools by City in Florida
See all schools in Florida >