Tallahassee, FL has a very healthy economy, creating a stable job market for HVAC technicians.
Here, they can earn an average salary base of $22.23 an hour per Indeed.
If you want to earn that much, enroll first in an approved HVAC program in order to learn the trade.
Below, you'll find a few HVAC schools in this city that you can check out.
Sponsored Listings
HVAC Techs annual average salary in Florida is $46,850 - ABOVE U.S. AVERAGE!
Lively Technical Center
About the School
Lively Technical College provides vocational education and training in the hope that students can obtain employment and earn a living.
LTC serves thousands of students annually, with a faculty and staff of 85.
While designated by the Florida State Board of Education to serve primarily Leon, Gadsden and Wakulla counties, Lively welcomes students from throughout North Florida, neighboring South Georgia & Alabama, and around the world, including the Americas, Africa, Asia, Australia, and Europe.
The faculty and staff are dedicated to serving their students and bring a diverse complement of educational degrees and work experiences to their students.
Courses Offered
Their HVAC programs are designed to prepare students for employment through advanced training.
In this way, students can develop the competencies needed for entry-level roles in the industry.
The school offers the following programs:
Certificate in HVAC/R Level I
Certificate in HVAC/R Level II
The Heating, Ventilation, Air-Conditioning/Refrigeration (HVAC-R) 1 and 2 programs are designed to train the student in the basic and advanced theory, fundamental principles, and the practical applications which develop the knowledge and skills necessary for entry into the basic and advanced industry service and installation occupations.
The student should obtain EPA certification prior to completion in order to be employed in any job that requires work with refrigerants.
The program was awarded a national accreditation by the ESCO Institute in 1999. Lively Technical College is an approved testing site for the E.P.A. Section 608 Refrigerant Certification and R410A Safety Certification.
The program has an active advisory committee that works closely with the Externship Program to provide students valuable field experience upon completion of the course study.
The program is accredited by HVAC Excellence.
Visit School Website

Address: 500 N. Appleyard Dr. Tallahassee, FL 32304
Southern Technical College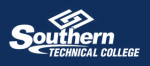 About the School
Southern Technical College was founded to combine traditional and innovative teaching techniques in the areas of allied health, business, design, nursing and technical trades.
Delivered in a dynamic and professional environment, the curricula are designed to deliver intensive, hands-on training in core technical areas in combination with communication skills, interpersonal skills, and a broad-based general education.
Courses Offered
Southern Technical College's HVAC career training program is designed to be completed in 10 months.
The Heating, Ventilation & Air Conditioning program is offered to prepare students for entry-level employment as HVAC technicians.
This hands-on HVAC training program provides students with a foundation of knowledge and technically oriented experiences in the application of technology systems.
Its HVAC training program prepares students to install and service residential and light commercial air conditioning and heating systems.
Visit School Website

Address: 1485 Florida Mall Ave. Orlando, FL 32809
Suncoast Technical College - Sarasota Campus
About the School
Suncoast Technical College serves more than 5,000 adult and high school students. We offer day and evening classes in over 30 technical programs as well as Adult Basic Education, and Adult and Community Enrichment.
Some technical and career education programs available to adult students are Automotive and Marine Technologies, Business Technologies, Computer Technologies, Health Science, Emergency Medical Services, Public Service, and Human Services.
STC also provides an extensive Continuing Education Program including training for currently employed individuals, courses for acquiring or extending professional licenses, and courses specifically designed for employees of local businesses.
Courses Offered
With Suncoast Technical College's Heating, Ventilation, Air-Conditioning, and Refrigeration program, you will learn all the knowledge and acquire the necessary technical skills to thrive in the HVAC/R industry.
Industry certifications and state credentials include:
HVAC Excellence Employment Ready-Air Conditioning
HVAC Excellence Employment Ready-Electrical
HVAC Excellence Employment Ready-Heat Pump
HVAC Excellence Employment Ready-Light Commercial A/C, Light Commercial Refrigeration, Electric Heat, Basic Refrigeration & Charging Procedures
If you are considering taking on a career as an HVAC/R technician, look no further than enrolling at STC's HVAC/R program.
Visit School Website

Address: 4748 Beneva Road Sarasota, FL 34233
---
HVAC Schools by City in Florida
See all schools in Florida >