HVAC technicians in Austin, TX enjoy an average salary base of $29.85 an hour per Indeed.
This is one of the highest hourly rates for this career in the state.
So it's no wonder that many young individuals would like to enter the industry.
If you want to become an HVAC technician too, you should acquire trade knowledge and skills.
You can do that by enrolling in an approved HVAC program, some of which we've listed below.
Sponsored Listings
HVAC Techs annual average salary in Texas is $51,270 - ABOVE U.S. AVERAGE!
Southern Careers Institute

About the School
Southern Careers Institute's purpose is to close the talent skills gap by elevating human capital and empowering individuals in new careers while adhering to the highest education and business standards.
Of all the ways it helps its students build successful lives, SCI is most proud of making each individual student more marketable in their field.
Most programs at SCI focus on preparing students with career training that will help them become eligible to earn multiple certifications and stand out when compared to graduates of other accredited colleges.
Every program gives its students the opportunity to earn a variety of career skills with electronic badges that serve as credentials that its employer partners recognize and value.
Courses Offered
SCI aims to make students industry-ready.
Train for your career working in heating, ventilation, air conditioning, and refrigeration (HVAC).
Learn how to install, maintain, restore, and repair temperature control equipment for residential and commercial properties
As such, their HVAC program will provide students with the following:
Vocational training in residential and commercial HVAC
Certification/licensure exam preparation for skills validation
Prepare to sit for NCCER, EPA, Green, R410A, Indoor Air Quality certification exams upon completion of the program.
Develop the skills for troubleshooting HVAC systems, EP regulation requirements, construction drawing interpretations, green technologies, and more
Choose from convenient day or evening programs to fit your lifestyle
Visit School Website

Address: 1701 W Ben White Blvd. Suite 100 Austin, TX 78704
Austin Community College District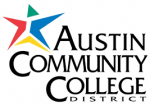 About the School
The Austin Community College District promotes student success and community development by providing affordable access, through traditional and distance learning modes, to higher education and workforce training, including appropriate applied baccalaureate degrees, in its service area.
The Austin Community College District aims to be recognized as the preferred gateway to higher education and training, and as the catalyst for social equity, economic development, and personal enrichment.
It values and respects each individual student.
In Austin Community College District's internal and external interactions with each other and our community, it values student success and equity in which all students have equal opportunity and support to achieve their academic goals and student access to an affordable, challenging, and empowering higher education.
Courses Offered
ACCD wants students to become productive HVAC professionals in Central Texas.
That's why their program aims to prepare students for the latest practices in the industry and the certification exams that go with it.
The school offers the following programs:
AAS in HVAC/R Technology
Certificate Level 1 in HVAC/R Technology
Occupational Skills Award in HVAC/R Technology
Become a Central Texas hero by studying heating, air conditioning, and refrigeration technology at Austin Community College.
This program prepares you to install, repair, and maintain HVAC systems using the latest industry equipment.
You'll learn about heat transfer, pressure and temperature laws, electrical circuitry, and more.
Upon completion, you'll be ready to take a professional certification exam.
Visit School Website

Address: 6101 Highland Campus Drive Austin, Texas 78752
Grayson College
About the School
Helping students be successful and helping build a quality workforce has been Grayson College's role in the region for nearly five decades.
Its services, programs, and processes have contributed to an environment for student success, and it has much to celebrate.
With Student Success by the Numbers (SSBTN) it began to create a culture of data and evidence to guide its thoughts on how to improve students' completion and persistence rates.
Seeing the positive influence of SSBTN, it is time for Grayson College to evolve into an institution that has Student Success at the heart of every decision and action.
By joining Achieving the Dream, it will embark on a multi-year journey that transforms the way it interacts with, support, and teach its students while they achieve their educational goals.
Courses Offered
Grayson College's Heating, Air Conditioning, and Refrigeration Technology program offers three levels of training and skills that lead to a career you can be proud of!
Many students start with the Technician Apprentice Certificate, then build on those skills with the Technician Certificate.
The highest level students can attain is the Associate of Applied Science degree.
Grayson College's courses teach skills recommended by area employers in the industry.
The program is offered on the Main Campus in the Career and Technical Center, as well as the South Campus, both of which are equipped with the latest technology.
Dual Credit high school students can also earn college credit hours while in high school.
Programs of study include:
Associate of Applied Science in Heating, Air Conditioning, and Refrigeration Technology
Technician Apprentice Certificate
Technician Certificate
You will have the opportunity to earn these certifications:
N.A.T.E
HVAC Excellence
E.P.A. 608 Certification testing available
Visit School Website

Address: 6101 Grayson Drive (Hwy 691) Denison, Texas 75020
---
HVAC Schools by City in Texas
See all schools in Texas >