Located in the southern part of Texas, McAllen is one of the best places where you can spend the student life.
The city is cozy and friendly and the multiculturality here will prove very interesting and fun during your studies.
The schools here are very professional and they offer vocational and theoretical education at the highest standards, preparing you for the future.
Sponsored Listings
HVAC Techs annual average salary in Texas is $40,872 - ABOVE U.S. AVERAGE!
South Texas College
With an experience of more than 25 years, South Texas College offers the ultimate student experience while integrating many specialties in the learning program. The school is famous for its relaxed atmosphere and flexible program. The learning programs are designed to give everyone the opportunity to study and this is why this school also offers online classes.
Among the technical specialties, HVAC is one of the best due to the growing demand for technicians. The program focuses on two sides: practical and theoretical learning. This way you will be prepared for any job in this industry and you will have a complete education.
Visit School Website

Address: 3201 W Pecan McAllen, TX 78502
Texas State Technical College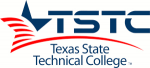 Texas State Technical College is the perfect place to study if you want a technical career. The school has some of the best labs in the state and the teachers are well-trained to give you both theoretical and technical skills. The campus is very comfortable and financial aid is also available for the eligible students.
Being in Texas, one of the most popular specialties is HVAC. In the hot summer days, the HVAC technicians are vital and this is why this industry is one of the fastest-growing in the country. The learning program integrates both technical and theoretical classes in order to make sure that you are ready for your new career.
Visit School Website

Address: 1902 North Loop 499 Harlingen, TX 78550
---
HVAC Tech Schools by City in Texas
See all schools in Texas >