HVAC technicians in McAllen, TX enjoy an average salary base range of $8.75 to $14.25 an hour per Payscale.
So if you want to earn that much, you must enroll in an approved HVAC program to learn the trade.
Below, you'll find a few HVAC schools in this city that you can check out.
Sponsored Listings
HVAC Techs annual average salary in Texas is $51,270 - ABOVE U.S. AVERAGE!
South Texas College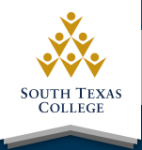 About the School
Founded in 1993, South Texas College offers more than 127 degree and certificate options, including associate degrees in a variety of liberal art, social science, business, math, science, technology, advanced manufacturing, and allied health fields of study.
Additionally, South Texas College is the only community college in the State of Texas to offer 5 baccalaureate degrees.
South Texas College has a faculty and staff of more than 2,200 to serve the college's five campuses, two higher education centers, and one virtual campus.
Courses Offered
Heating, Ventilation, Air Conditioning and Refrigeration technicians are primarily trained in the service, repair, maintenance and installation of heating, cooling and refrigeration equipment including domestic, residential, commercial and industrial systems.
Career preparation requires extensive educational training in refrigeration systems, electrical/electronic controls, pneumatic controls, cooling and heating systems, duct design, fabrication and residential and commercial heat gained and loss calculations.
Some of the opportunities for employment in Heating, Ventilation, Air Conditioning and Refrigeration include: Engineers in sales, application and operating. Technicians in testing, equipment installers, preventive maintenance, service and repair, wholesale and sheet metal specialist.
You will learn all the knowledge and skills you need to thrive in the HVAC/R industry.
Visit School Website

Address: 3700 W. Military Hwy. McAllen, TX 78503
Texas State Technical College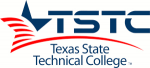 About the School
Texas State Technical College System is a coeducational two-year institution of higher education offering courses of study in technical vocational education for which there is demand within the State of Texas.
Texas State Technical College System shall contribute to the educational and economic development of the State of Texas by offering occupationally oriented programs with supporting academic course work, emphasizing highly specialized advanced and emerging technical and vocational areas for certificates or associate degrees.
The emphasis of each Texas State Technical College System campus shall be on advanced or emerging technical programs not commonly offered by public junior colleges.
Courses Offered
The HVAC program will teach you all you need to have a career as a successful Heating, Ventilation, and Cooling (HVAC) technician.
From electricity to refrigeration, troubleshooting to installation and repair, you will learn all the skills you need to work on both commercial and residential HVAC systems.
For an associate degree or certificate the estimated cost of the program ranges from $5,568 to $13,920.
Classes are available online, in-person, or hybrid during the day and at night.
Learn all the knowledge and acquire practical skills to get yourself a career and thrive in the HVAC industry.
Visit School Website

Address: 1902 North Loop 499 Harlingen, TX 78550
Del Mar College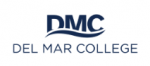 About the School
Del Mar College is a multi-campus community college providing access to affordable degree and certificate programs, customized workforce development, and continuing education opportunities for the successful educational advancement and lifelong learning needs of our communities.
Del Mar College aims to be the premier choice for life-changing educational opportunities, provided by responsive, innovative faculty and staff who empower students to improve local and global communities.
The College is a comprehensive community college with two primary campuses located in Corpus Christi, Texas.
Courses Offered
Heating, air conditioning and refrigeration systems consist of many mechanical, electrical, and electronic components, including motors, compressors, pumps, fans, ducts, pipes, thermostats, and switches.
Heating and air conditioning systems control the temperature, humidity, and total air quality residential, commercial, industrial, and other buildings.
Refrigeration systems make it possible to store and transport food, medicine, and other perishable items.
Heating, air conditioning, and refrigeration technicians install, maintain, and repair such systems.
Some technicians specialize in either installation of maintenance and repair.
Median annual salaries for air conditioning and refrigeration technicians were $47,000 in June 2015.
The average hourly wage was $20.
Students planning to continue at a senior college should consult an advisor concerning degree requirements of the college to which transfer is intended.
You will learn all the knowledge and skills to become one of the best in the HVAC industry.
Visit School Website

Address: 101 Baldwin Blvd Corpus Christi, TX 78404
---
HVAC Schools by City in Texas
See all schools in Texas >