HVAC technicians in Dallas, TX enjoy an average salary base range of $16 – $30 an hour per Payscale.
This competitive pay has become one of the main reasons for young individuals to go for an HVAC career.
So if you want to become an HVAC technician or contractor, you should learn the trade first.
Luckily, Dallas is renowned for its amazing learning facilities, so you can receive the best HVAC training.
Check out the schools featured below to learn which school matches your preferences.
Sponsored Listings
HVAC Techs annual average salary in Texas is $51,270 - ABOVE U.S. AVERAGE!
Aviation Institute of Maintenance - Dallas Metro Campus
AIM's goal is to bring educational and personal enrichment to students in their chosen professions.
So they offer an HVAC program that will prepare students for…
Entry-level positions
Professional certification exams
Visit School Website

Address: 400 E. Airport Freeway Irving, TX 75062
Lincoln Tech - Grand Prairie Campus

LT commits to giving students the best professional development and competencies for the real world.
Their Diploma in AC, Refrigeration, and Heating Technology aims to…
Introduce students to green technology applied to HVAC systems
Prepare students for the workforce by equipping them with the fundamentals
Let students understand the industry through the experiences of instructors
Visit School Website

Address: 2915 Alouette Dr. Grand Prairie, TX 75052
Remington College - Dallas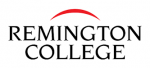 RC wants students to receive HVAC training following the national skill standards.
That's why the training program combines practical training and HVAC certification opportunities so students can become HVAC professionals.
The school offers the following programs:
AAS in HVAC
Diploma in HVAC
Visit School Website

Address: 9441 Lyndon B. Johnson FWY Suite 400 Dallas, TX 75243
Dallas College
DC knows that there will always be a need for HVAC technicians in Texas.
So they provide hands-on training where students can spend time doing lab work to practice their skills.
Also, students gain contact with the region's successful HVAC contractors, allowing them to learn directly from the experts.
The school offers the following programs:
AAS in Commercial AC and Refrigeration Technology
AAS in Residential AC and Refrigeration
Certificate in Residential Technician I
Certificate Level 2 in Residential Technician III
Visit School Website

Address: 1601 Botham Jean Blvd. Dallas, TX 75215
Tarrant County College - South Campus
TCC understands that young adults who love to troubleshoot and solve problems will choose to enter the HVAC industry.
So they designed their HVAC program to focus on the fundamentals and marketable skills that students will use upon entry into the industry.
The school offers the following program:
AAS in Commercial HVAC/R Technology
AAS in Residential HVAC/R Technology
Certificate Level 1 in HVAC Residential Technician I and II
Certificate Level 2 in HVAC Commercial Technician
Occupational Skills Award in HVAC Installer
Visit School Website

Address: 5301 Campus Drive Fort Worth, TX 76119
---
HVAC Tech Schools by City in Texas
See all schools in Texas >