This small and chic city is located on the coast right near the border with Mexic, having a very multicultural atmosphere.
The city has a very relaxed atmosphere and it is ideal as a place for living and study.
Although small, the city has great universities in which you will be able to grow and enjoy your student life.
Sponsored Listings
HVAC Techs annual average salary in Texas is $40,872 - ABOVE U.S. AVERAGE!
The University of Texas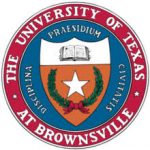 The University of Texas is one of the largest and most respected learning facilities in the state. It has a very long tradition and there are many celebrities that finished their studies here. The Brownsville branch of the University is one of the most modern and relaxed and it offers great opportunities for the students. Just like the other campuses, it offers a unique experience and financial aid can be easily accessed.
The University has many trade programs that will get you fast in the work field and among them, HVAC is one of the best. During the training, you will get all the needed skills and knowledge to start a new career and you will have the opportunity to take the certificate tests here.
Visit School Website

Address: One West University Boulevard Brownsville, TX 78520
Texas State Technical College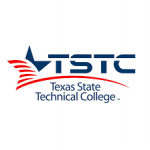 Texas State Technical College is the ideal place to study if you have a vocational job in mind. The school has multiple technical specialties from which you can choose and some of the highest standards of education and training. In order to help everyone get in the work field, the school also offers special places and financial aid for certain categories.
In a state where the temperatures melt the thermometers, one of the best trades jobs is the HVAC technician. The program here is among the best and it focuses on both practical and theory classes. Here you will learn how to assemble, repair and maintain any system.
Visit School Website

Address: 1902 North Loop 499 Harlingen, TX 78550
---
HVAC Tech Schools by City in Texas
See all schools in Texas >