HVAC technicians in Brownsville, TX enjoy an average salary base of $23.93 an hour per Indeed.
It's one of the highest salaries offered in Texas, attracting young individuals to the HVAC career.
So if you want to enter this industry, you must learn the trade.
To do that, consider enrolling in an approved HVAC program, some of which we have featured below.
Sponsored Listings
HVAC Techs annual average salary in Texas is $51,270 - ABOVE U.S. AVERAGE!
Texas State Technical College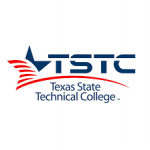 About the School
Texas State Technical College System is a coeducational two-year institution of higher education offering courses of study in technical vocational education for which there is demand within the State of Texas.
Texas State Technical College System shall contribute to the educational and economic development of the State of Texas by offering occupationally oriented programs with supporting academic course work, emphasizing highly specialized advanced and emerging technical and vocational areas for certificates or associate degrees.
The emphasis of each Texas State Technical College System campus shall be on advanced or emerging technical programs not commonly offered by public junior colleges.
Courses Offered
The HVAC program will teach you all you need to have a career as a successful Heating, Ventilation, and Cooling (HVAC) technician.
From electricity to refrigeration, troubleshooting to installation and repair, you will learn all the skills you need to work on both commercial and residential HVAC systems.
For an associate degree or certificate the estimated cost of the program ranges from $5,568 to $13,920.
Classes are available online, in-person, or hybrid during the day and at night.
Learn all the knowledge and acquire practical skills to get yourself a career and thrive in the HVAC industry.
Visit School Website

Address: 1902 North Loop 499 Harlingen, TX 78550
Texas Southmost College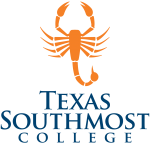 About the School
Texas Southmost College's mission is guided by its commitment to provide university transfer, career, and technical programs leading to an associate degree or certificate along with courses specializing in college preparatory and developmental education, workforce training, adult literacy, and continuing education to support the evolving needs of citizens, industry, and economic development initiatives within Cameron and Willacy Counties.
Furthermore, TSC offers high-quality instruction and learning opportunities in the classroom, online, and through other delivery methods; a supportive and innovative faculty and staff; appropriate technology, equipment, and learning resources; and advising and assessment services to promote transfer to a four-year baccalaureate institution, entry or advancement in the workforce, or lifelong learning.
Courses Offered
TSC aims to prepare students for a successful entry into the HVAC industry.
The mission of the Heating, Ventilation, Air Conditioning and Refrigeration (HVAC) program is to prepare students for successful entry in the air conditioning, heating, and refrigeration industry.
Students develop skills, knowledge and successful workplace attitudes in installation, service/repair, and maintenance of typical equipment and systems.
The HVAC program provides students with classroom and laboratory experiences using the most current technology to perform assigned work and projects.
And so, their program will provide training using the most current technology in performing the coursework.
The school offers the following programs:
Associate of Applied Science in HVAC/R
Certificate of Proficiency Level 1 in HVAC/R
Visit School Website

Address: 80 Fort Brown Brownsville, TX 78520
Southern Careers Institute
About the School
Southern Careers Institute's purpose is to close the talent skills gap by elevating human capital and empowering individuals in new careers while adhering to the highest education and business standards.
Of all the ways it helps its students build successful lives, SCI is most proud of making each individual student more marketable in their field.
Most programs at SCI focus on preparing students with career training that will help them become eligible to earn multiple certifications and stand out when compared to graduates of other accredited colleges.
Every program gives its students the opportunity to earn a variety of career skills with electronic badges that serve as credentials that its employer partners recognize and value.
Courses Offered
SCI aims to make students industry-ready.
Train for your career working in heating, ventilation, air conditioning, and refrigeration (HVAC).
Learn how to install, maintain, restore, and repair temperature control equipment for residential and commercial properties
As such, their HVAC program will provide students with the following:
Vocational training in residential and commercial HVAC
Certification/licensure exam preparation for skills validation
Prepare to sit for NCCER, EPA, Green, R410A, Indoor Air Quality certification exams upon completion of the program.
Develop the skills for troubleshooting HVAC systems, EP regulation requirements, construction drawing interpretations, green technologies, and more
Choose from convenient day or evening programs to fit your lifestyle
Visit School Website

Address: 1701 W Ben White Blvd. Suite 100 Austin, TX 78704
---
HVAC Schools by City in Texas
See all schools in Texas >