HVAC technicians in El Paso, TX enjoy an average salary base range of $17.75 to $24.00 an hour per Payscale.
This competitive pay is one of the reasons why many young individuals pursue an HVAC career.
So to begin, you must acquire trade knowledge and skills from approved HVAC schools.
Below, you'll find a few HVAC schools in this city that you can check out.
Sponsored Listings
HVAC Techs annual average salary in Texas is $51,270 - ABOVE U.S. AVERAGE!
El Paso Community College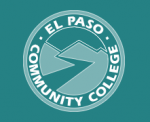 About the School
The mission of El Paso Community College is to ensure affordable, high quality education and career pathways from start to finish.
Recognizing that there are obstacles for students in attaining academic goals, equity strives to achieve fairness through inclusion and active removal of barriers to eliminate disparities by supporting student progress, degree completion, transfer and/or gainful employment.
EPCC is committed to addressing equity as a basis for creating opportunities and providing resources to historically underrepresented students and to the success of all members of its college community.
EPCC aims to be a progressive educational leader transforming our future.
Courses Offered
The HVAC program prepares the student for employment in the heat transfer industries.
Course content provides theory and practical experience in this field. This program also offers certificate options.
You will learn the following:
Commercial Air Conditioning
Commercial Refrigeration
Blue Print Reading
Furnaces
AC Split System
AC Roof Top Units
Domestic Refrigerators
Window units
Walk in Freezers
Commercial ice Machines
EPA and 410A Certifications
The capstone course for the AAS Degree is HART 2380, Cooperative Education – Heating Air Conditioning and Refrigeration Technology /Technician.
Visit School Website

Address: 919 Hunter El Paso, TX 79915
Western Technical College
About the School
Are you looking for a career that's in high demand, one with continuous technological advancements?
Then training to be an HVAC Technician is a smart choice.
The Heating, Ventilation, Air Conditioning, and Refrigeration industry is slated to have 15 percent job growth through 2026.
These jobs cannot be outsourced or downsized and will only increase in demand!
Rapid advances in technology are fueling the demand for trained technicians who can work on complex residential and commercial heating, air conditioning and refrigeration systems.
When you train at Western Tech, you'll develop the skills to diagnose, repair and perform preventive maintenance on these systems.
Western Tech's HVAC & Refrigeration Lab has 14,600 square-feet of space with modern equipment, including all the major name-brand residential air conditioning, commercial air conditioning, and commercial refrigeration equipment, so you graduate with the skills and industry certifications today's employers are looking for.
You'll learn from experienced instructors who have worked out in the field.
The instructors have over 160 years of combined experience in the HVAC industry and 80 years of combined teaching experience.
You will have the opportunity to apply for the Texas Department of Licensing and Regulations Registered Technician License (will need to pass a background check in order to register for a technician license).
Training also includes testing for the following different industry certifications below:
Environment Protection Agency (EPA 608 Certification)
R-410 Refrigerant Safety Certification
HVAC Excellence Employment Ready Electrical Certification.
North American Board of Certified Energy Practitioners Exam (NABCEP Associate Level Exam)
Before you graduate, the time will come for you to put the skills you learned in the classroom and apply them in a real world setting.
As an Intern, you will have the opportunity to work hands on in a professional environment, network with other professionals in your field, explore different careers, and build your resume.
You will have a dedicated Internship Coordinator that will personally work with you and many of our industry partners to provide you the exposure and experience you need to get ready for the real world.
Visit School Website

Address: 9624 Plaza Circle El Paso, TX 79927
Galveston College

About the School
Galveston College, an innovative public post-secondary institution dedicated to student success, teaching, and learning, creates accessible learning opportunities to fulfill individual and community needs by providing high-quality educational programs and services.
The College provides technical programs up to two years in length leading to associate degrees or certificates.
Also, it offers occupational programs leading directly to employment in semi-skilled and skilled occupations.
Galveston College accepts the challenge of providing the resources, curricula, instructional support, and personnel required to best serve the many educational needs of its students.
Courses Offered
The Heating, Ventilation, Air Conditioning and Refrigeration Technology, or HVAC/R Program, at Galveston College, is designed to provide a combination of classroom theory, simulated troubleshooting, and hands-on training on the same equipment used by business and industry.
Galveston College's HVAC/R program uses the ESCO Group for examinations and certifications.
Students will have the opportunity to obtain their EPA license, as well as credentialing that will allow them to demonstrate competence in the vital skills needed for entry-level employment into the HVAC industry.
Along with the ESCO employment-ready certificates, students can also obtain three college certificates and an associate of applied science degree.
Visit School Website

Address: 4015 Ave Q, Galveston, TX 77550
---
HVAC Schools by City in Texas
See all schools in Texas >