El Paso is one of the most beautiful and fast-developing cities in Texas and the capital of El Paso county
In terms of schools and development, the city offers something for each student and it is renowned for being very friendly and multicultural.
The city offers something for every category and the student life here can be both relaxed and filled with fun at the same time.
Sponsored Listings
HVAC Techs annual average salary in Texas is $40,872 - ABOVE U.S. AVERAGE!
Vista College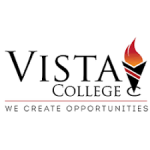 Vista College is definitely one of the best places to start your career. Being located in El Paso, the student life here is both relaxed and fun at the same time. The college has a great campus that offers facilities and opportunities for all the students. The aim of this college is to offer education for everybody and a new, bright future. Financial aid can be easily accessed and the students have a multitude of programs from which they can learn.
Being located in the hot state of Texas, the HVAC program of Vista College is one of the most popular. You will be taught from scratch how to repair and install systems. The students will get both technical and theoretical skills during the learning program.
Visit School Website

Address: 6101 Montana Ave El Paso, TX 79925
El Paso Community College
El Paso Community College is one of the largest learning facilities in the state. It has countless specialties from which students can choose and they are all designed to empower you and to prepare you for the future career. The campus is very modern and comfortable and you will be able to enjoy your stay here at the fullest.
The HVAC training program takes about 2 years and it can be done in a full-time or part-time manner. It is one of the best programs for vocational jobs given the growing industry. The students will go through all the theoretical lectures needed in order to understand the systems. Besides, you will be provided hands-on training in order to be fully prepared for your new job.
Visit School Website

Address: 9050 Viscount Blvd El Paso, TX 79925
---
HVAC Tech Schools by City in Texas
See all schools in Texas >