Waco is a large, dynamic, and beautiful place to live and work in Texas.
The city has a very dynamic economy that constantly offers new jobs and opportunities.
The educational system here is great and you will have many interesting programs available.
Sponsored Listings
HVAC Techs annual average salary in Texas is $40,872 - ABOVE U.S. AVERAGE!
Texas State Technical College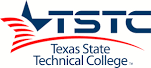 Texas State Technical College is one of the largest and most professionals in the state. This college is the perfect place to pursue your career dreams and polish your skills. The classes and labs have cutting-edge equipment and materials that will greatly contribute to your skills and career opportunities. In addition, the college can also assist you with financial guidance.
The HVAC program is an excellent career choice and it takes a very short time to complete. The program is divided into both theory and hands-on practice and you will also receive assistance with job placement.
Visit School Website

Address: 3801 Campus Drive Waco, TX 76705
Hill College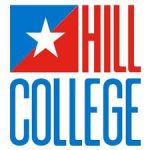 Modern, professional, and with one of the best vibes in the whole state, Hill College is the go-to place to start a new career and forge new friendships. The college is famous for its great campus and fun leisure activities that will help you relax and enjoy your stay. The programs are updated and modern and they offer the newest information.
The HVAC program is done in one of the modern facilities of the college and the trainers are experts in this field. The few months of training will fully prepare you for the state certification exam and awesome jobs.
Visit School Website

Address: 112 Lamar Dr Hillsboro, TX 76645
Central Texas College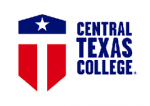 Located in a very tranquil area and just a few minutes away from the city center, Central Texas College is a great place to study. The programs and classes are very modern and they are constantly updated to give you the best knowledge and education. The educational facilities are cozy and modern and you will also have the chance to have fun on the campus.
One excellent vocational program is HVAC and it will provide you an excellent career. The classes, labs, and practice hours are delivered by the best teachers and trainers in the whole state.
Visit School Website

Address: 6200 West Central Texas Expressway Killeen, TX 76549
---
HVAC Tech Schools by City in Texas
See all schools in Texas >